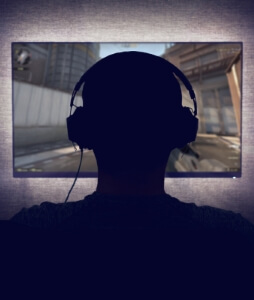 Broadband Genie is offering you the chance to win a £100 Amazon voucher, and all we're asking is a few minutes of your time to answer some questions.
Microsoft, Sony and Nintendo may be the first names you think of when it comes to gaming, but these established players will soon face new competition from Google. For the first time, the search giant is making a serious attempt at entering the games industry, but it's not launching a home console like the Playstation, Xbox or Switch. Instead, Google is launching a streaming service called Stadia.
Game streaming eliminates the need for a powerful and expensive console or computer by using remote servers to handle the grunt work. All the player needs is a controller and a relatively simple streaming device. The hardware can be much cheaper, and there's no need to install or download the games. You just login, select your game, and start playing. It could make gaming accessible to a wider audience, and allow players to enjoy even the most graphically intensive and cutting edge titles on anything from a smart TV to a mobile phone.
But there are potential drawbacks too. A fast and stable broadband connection will be required. And even then games may not look as good or play as smoothly as they would using a console or PC, a compromise which some may never accept. There are also questions surrounding the business model. We don't yet know if Stadia will offer a Netflix style subscription that provides access to the entire library, or whether players will be renting or purchasing individual titles. And what will happen if a game is removed from the service?
How do you feel about Google Stadia, and game streaming in general? Is your broadband fast enough? What would you be willing to pay? Help us find out more about this by taking a few minutes to complete the survey below, in return for which you'll be entered into our prize draw for a £100 Amazon voucher!
The competitions opens on the 23rd May and closes on the 13th June. One winner will receive a £100 Amazon voucher. In order to be eligible for the prize draw you must be a UK citizen aged 18+, and you must provide us with a valid email address or Twitter name at the end of the survey (we're not going to spam you, it's just so we can send the winner their prize!).
By entering you agree to our privacy policy and the following terms and conditions:
One winner will receive a £100 Amazon voucher.
Voucher will be delivered by email
No cash alternative.
In order to be eligible for the draw a valid email address or Twitter username must be supplied in the survey form.
Winner will be selected and notified by Twitter or email within 30 days of the closing date.
Open to residents of England, Scotland, Wales and Northern Ireland aged 18 or over.
Entry via the survey form only.
One entry per person
Not open to employees of Genie Ventures Ltd or Gamer Network Ltd.
This promotion is operated by Genie Ventures Ltd, Carlyle House, Carlyle Road, Cambridge, CB4 3DN.