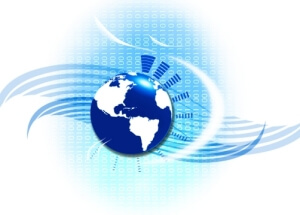 Going by the number of posts on our forum about sharing mobile broadband, lots of you are swapping to mobile for your home internet needs instead of using a fixed line connection. However, a big drawback of using mobile dongles this way is that they only work on a single machine at a time, which is often inconvenient. As such we're often asked how to share mobile broadband between computers, and the good news is that it's (relatively) painless.
Portable Wi-Fi (or Mi-Fi)
The simplest way to achieve this does mean laying out some cash for extra hardware, though it's not a ridiculous amount. The 3 mobile broadband MiFi is a mobile broadband gizmo which creates a portable Wi-Fi hotspot and allows you to connect up to five devices at once.
Using the MiFi you can very easily connect several desktop and laptop PCs, plus things like an iPod Touch and Nintendo DS, or any other Wi-Fi enabled device. And although you will have to purchase the MiFi unit it isn't pricey, particularly when bought as a bundle. Assuming you already have Wi-Fi capability on your computers then there won't be any further costs. Just pop a 3 mobile broadband SIM into the MiFi and you're ready to go.
If you're not on 3 and don't want to swap then other providers are starting to offer the same deal. Vodafone has recently announced its own MiFi unit, though the new Wi-Fi Cradle may be of more interest for those of you sharing mobile broadband at home. The cradle accepts a Vodafone mobile broadband dongle and adds Wi-Fi access, so you can just unplug it when you head out and continue using your dongle as normal.
3G wireless routers
MiFi units can be bought without going through a provider, but can be expensive: a cheaper alternative is often a 3G wireless router. Now available from around £40, 3G routers are just like home broadband routers but have a USB port on the rear for mobile broadband dongles which gives internet access to any PC connected over wired or wireless connections.
If you're not so interested in the portability of a MiFi and don't want to buy the equipment from a specific network, then a 3G router is the way to go. They also offer the features of a standard router such as built-in firewall for security and a wired network hub for quick file sharing and easy networking.
The good news is that the size has come down in recent times, so they can be pretty portable.
The free method: Internet Connection Sharing
If you don't want to spend any more cash, there is a free solution using the Internet Connection Sharing feature built into Windows. ICS allows the internet connection on one PC to be made accessible to other systems over a home network.
However, there are a few things to mention about using this method. First, you'll need some way of networking the PCs. Simplest is to use a wired network, and if it's just a single PC then you can connect two systems directly with a type of network cable called a crossover cable (they look very similar to normal network cables, so ask a knowledgeable friend or the local computer store if you're not sure). The second thing to note is that when your host system - the one with the dongle - is switched off, every other computer will lose connectivity, so really this is a short-term solution unless you don't mind leaving the host machine switched on all the time.
Also, ICS is not ideal for novices. Unless you're somewhat familiar with Windows and networking you may find the process a little confusing, though don't let that put you off trying (it's free, so you may as well give it a go!). Microsoft has extensive guides which demonstrate how to set-up ICS, which you can access here:
ICS on Windows Vista and Windows 7
It is possible to use a wireless connection for ICS by configuring an 'ad hoc network'. Ad hoc networks connect PCs with wireless adapters directly to each other without the use of a router, so you don't need to purchase another bit of equipment. This is really useful if you're gathered with friends or family and have a few laptops between you.
To setup an ad hoc network on Vista or Windows 7, just click 'Start', then 'Connect To', followed by 'Set up a connection or network'. Next, choose 'Set up an ad hoc network'. Windows XP users should take a look at this link.
ICS is a perfectly adequate way of sharing mobile broadband, and the fact that it is free is a big plus point, but if you're looking for something more permanent to replace your existing home broadband router then a 3G router or MiFi device is definitely worth the investment.
Word of warning!
While sharing your mobile broadband connection between a variety of internet capable machines can be a great idea, you need to be very careful that you don't eat too heavily into your data allowance.
Limits on mobile broadband deals are small compared to those on fixed-line deals, and seemingly everyday online tasks are using up more and more data.If you're using several machines on one mobile broadband package, make sure your limit can handle it, or you may face some nasty bills. Take a look at our help guide to broadband usage if you're unsure.