How to watch Sky TV using your Xbox 360 console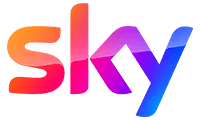 Sky and software giant Microsoft have joined forces to launch popular catch-up TV service Sky Player on the games console, Xbox 360.
Giving users access to all the live and on-demand pay TV content through their console including programmes from Sky One, Sky Movies, MTV, G.O.L.D, Nickelodean and the History channel as well as dedicated sports channels such as Sky Sports, ESPN and Eurosport viewers will also be able to connect, chat and interact with online friends.
Non-Sky customers will be expected to pay a monthly subscription starting from £15 to Sky Player's Base Entertainment Pack. Alternatively, customers who are already subscribed to Sky Multiroom or Sky Broadband Unlimited will be able to access live channels for no extra charge.
Making the most of the fact you're viewing TV through your console, a quirky Avatar Party mode lets you invite your friends' avatars round to sit in front of the screen with you in a virtual apartment (provided they're signed up to Sky Player too). With this mode in tow it's possible to communicate with each other and share opinions on what you're watching.
To get started Sky TV, Sky Multiroom or Sky Broadband Unlimited customers will have to get hold of a Sky iD and Xbox LIVE Gold membership by taking a visit to the Sky website.
Comments
Be the first to comment