Buyers' guide to internet providers UK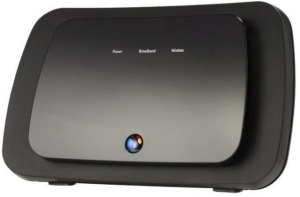 When you first start looking for the best deals and offers from internet providers, it can seem like a rather daunting task thanks to the huge range of offers and internet providers available.
On top of looking for the cheapest internet deals, you might also want to compare everything from contract length download limits – and how about a bundle that includes cable or satellite TV? That's where we come in; we have all the best internet deals in one place to make the job of comparison as simple and painless as possible.
Internet providers: UK broadband options
Broadband internet providers come in all shapes and sizes, from the big guns such as BT, Virgin, Sky and TalkTalk to smaller names like Plusnet and TenTel. So what are the key differences – and more importantly, what will be the best ISP (internet service provider) for you?
First, we suggest doing a postcode check, which will narrow down the options that are actually available to your home. There's no point getting excited about some superfast internet packages only to find they're not available in your street! Here are the options that may be available to you:
Cable: We only have one cable internet provider in the UK now and that's Virgin Media. On the plus side, Virgin is the fastest nationwide provider.
ADSL/ADSL2+: This is the technical name for BT's old copper wire network that has been providing homes with telephones, and now internet broadband, for decades. The big plus for ADSL is that it's available practically everywhere in the UK: if you can get a phone line, you can get ADSL. However, due to copper wires being less capable at transferring data as they are audio, speeds only go up to 8Mb. Another plus is that you have tons of choice in terms of internet provider, as the majority of providers offer service on BT's lines.
Also available is an improved copper service called ADSL2+, which again is provided (where available) by all the different internet service providers. This raises possible speeds up to 24Mb; still way below fibre services, but more than adequate for most people's current needs. Coverage is very good now as well, so unless you live in a remote area there's a high chance this will be available.
Fibre broadband: Fibre is available from both BT and Virgin Media. Virgin offers super-fast fibre broadband (now up to 200Mb) as well competitive television and telephone bundles. On the down side, its service is only available to around 50-60 per cent of UK homes. While BT Infinity is currently a little slower in terms of top speed (up to 76Mb), this really doesn't amount to anything noticeable for the average user. But like Virgin the downside is coverage, as there are still many homes which cannot get superfast fibre optic.
Comparing internet deals
With the technical options explained, it's time to start to compare internet providers in terms of packages and deals. A quick look at the comparison table above will give you options of how to order the various deals, but how exactly does this help you?
Monthly price/effective cost: Be careful here – remember that some internet service providers will have set up fees, while others may include telephone line rental in their prices (making them look more expensive).
Contract: The shorter the deal, the more flexibility you'll have to switch later – but on the flip side, the longer the deal the cheaper it will tend to be. There's no right answer here, although if you're confident in a particular provider and don't see yourself moving, the cost saving may be a no-brainer.
Speed: For some broadband users, the best internet provider is simply going to be the fastest one. But remember, a speed of 17Mb is going to more than enough for many of us. Think about what you use the internet for and how many people will be connected at once. Homes with multiple connections (especially if you're going to be streaming video content), heavy downloaders and gamers should look for high speeds; the rest of us can afford to shop around.
Downloads: This is much the same as speed, above: 'unlimited' internet deals may be necessary for heavy downloaders or homes with several people hammering the broadband day and night, but for those of us who just browse the internet and watch a few YouTube vids we'll never get close to our monthly limits. Try to check some old bills to see your average consumption.
Comparing broadband internet providers
Not everyone is as bothered about the best prices, or getting the fastest speeds: for some of us, internet comparison comes down to who do you trust, or who is offering the best overall package beyond just broadband.
Bundles: The best internet provider for you may well come down to offers exactly what you want. If you're looking for satellite TV, for example, and want everything on one bill, Sky is going to be the ISP for you. Or if you want to get the most from your gaming time, the likes of Plusnet offer modem configuration options that can make all the difference.
Service and support: Broadband tends to be a pretty straightforward utility – right up until something goes wrong. If you buy a cheap internet package you may find yourself cursing if your line goes down; that money you saved may mean an international call centre, expensive calls to it and no 24-hour support. Is it worth the risk?
Reviews: Beyond asking friends about different companies, it can be hard to gauge reputation. If you haven't used particular internet service providers before, it's worth taking some time to read some reviews here. Just remember that more people moan than praise online, so use these to get a general feel; look for patterns in the types of complaints, or for ISPs who seem to have people defending them – always a good sign.
Special offers on internet deals
The last thing you'll want to look out for are limited time offers (usually highlighted in red) – home broadband is a highly competitive market, so all the best internet providers compete on special deals that can range from giving you a few free months of broadband to high street vouchers.
When you compare internet service providers in this way, just remember to read the small print. Three free months broadband might sounds great, but it will probably just be the broadband that's free – not the line rental, TV charges etc: still a nice saving, but not the hundreds of pounds you might've envisaged.
Taking the plunge
You may have heard horror stories about switching broadband providers, but most of the time it is now a very simple, pain free process. Most of the time it's simply a case of contacting your new provider – they will do the rest for you.
The exception is when you switch to or from Virgin Media. As this is on a whole different system, you may need a new line installed to your home – or at the least reconnect an old one. Be sure to look into the set up fees for this, as if you're on a budget and looking for a cheap deal this might be quite the upfront cost.
To get started, simply click on the deal you've chosen above. This will take you through to the official website of the company you've chosen (there's no third party involved). They will take you through the rest of the process. If you have any further questions, just 'ask the genie' at the top of the page. Good luck!