What is quad play?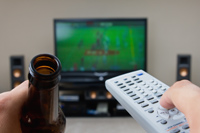 We're all familiar with triple play deals that provide broadband, phone and TV. These are popular options for anyone looking for an all-round entertainment setup and can be a great way to save money and simplify your bills. They're now offered by Sky, Virgin, BT and TalkTalk so you've got plenty of choice.
Well, quad play deals are packages that give you home broadband, home phone, TV services and a mobile phone package all under one roof. You sign up with, and pay, one single company for everything, potentially saving even more over a triple-play bundle.
Of course, these bundles can come in different variations, so some providers may offer deals with broadband, phone and mobile services, but not TV. The good thing is that with so much choice you can usually find a perfect package which suits your requirements and budget.
Should I get broadband, phone, TV and mobile phone from the same provider?
A quad play deal offers some advantages compared to using separate providers.
Simplified billing and customer service
Money management is easier when four services are paid from the same bill from a single company each month. And if you run into problems with any aspect of your package there's a single point of contact, something that can be particularly helpful when there are issues with the phone line or broadband.
Cheaper!
Getting everything from one provider can save money, with bundle customers often getting discounts that are not available to those with one or two products.
Added benefits
As a quad (and triple) play customer you may receive some free extras. This is most commonly found with TV services - for example BT Infinity broadband users with BT TV can watch BT Sport for free.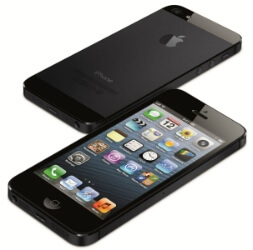 So what's the catch? The big stumbling block you're likely to encounter is a limited choice of deals combining broadband, phone, TV and mobile. While it's easy to find a triple play bundle, only a small number of providers offer mobile service as well. This may well change in the future, but right now you might not be able to find anything for your preferred ISP. Also, the mobile aspect of the deals remain limited too, with most packages simply providing a mobile phone SIM rather than a choice of the latest smartphone handsets or tablets.
The provider best positioned to offer quad play deals at present is Virgin Media. Some of its deals you'll see listed in our comparison tables include a cheap mobile phone SIM alongside its broadband, phone and TV packages, while the network also offers cheaper pay monthly, pay as you go and mobile broadband deals to existing customers. That's not quite the same as signing up for a quad play deal and getting everything at once, but if you've already got - or are signing up for - Virgin Media cable internet, then opting for Virgin Mobile broadband can save money compared to using a separate mobile broadband service.