Welcome to superfast BT fibre broadband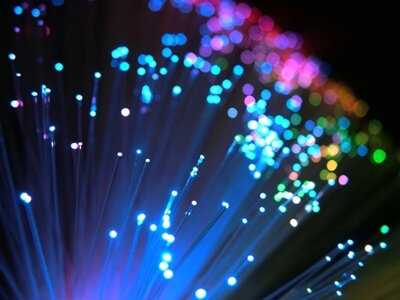 The next generation of broadband has finally arrived. Cheap ADSL has been with us for many years, but the cracks in the UK's ageing copper network are really showing and technology has moved in.
If you're tired of paying for unreliable connections with speeds far lower than estimated, the widespread arrival of BT superfast broadband will be a very welcome sight.
Superfast BT fibre optic vs ADSL
The old ADSL broadband internet we've had for years is coming to the end of its life. The UK's copper telephone network was never built with global digital communications in mind and we reached the limits of its capabilities a while back.
The problem with copper is that it was perfect for voice calls - but it's a lot less perfect for transferring data. It has a limited top speed, and the further you are from an exchange the slower the connection will be. But with fibre it's possible to receive very fast connections over longer distances, and with plenty of room for improving performance in the future.
What is BT Infinity?
BT Infinity uses futuristic fibre optic cabling to transmit data with beams of light, making internet connections are much, much faster.
How fast? Right now, BT fibre broadband comes in two tiers: up to 52Mb and up to 76Mb. However there are also trials for speeds of up to 330Mb and the technology is capable of going far beyond this, to an amazing 1Gb or further. That means you could grab HD movies and big game downloads in moments, and there'll be no more waiting around for iPlayer to stream the latest episode of Strictly Come Dancing.
BT fibre also offers speeds very close to those quoted, so if you buy BT Infinity at up to 76Mb, you'll generally get something very close to the maximum. No more 'up to 24Mb' connections running at under 10Mb.
The speed is of course the big advantage of BT fibre broadband. While it is not as cheap as ADSL broadband (though prices are falling all the time) you get a significantly faster connection which is ideally suited to downloading big files and streaming HD videos.
BT Infinity prices and installation
As fibre starts to become the norm, and competition steps up, prices are falling accordingly. Consumer prices start from around £38 (including line rental) and that will include your router (the well regarded BT Home Hub) and low cost connection/installation (you will need an engineer to come out, but the extra cost is minimal).
After its acquisition of the old ESPN channels, including more than 30 Premier League games next season, you'll now also enjoy BT Sport - not to mention added extras such as unlimited Wi-Fi and a host of virus and family/child protection software extras.
BT Infinity for Business is also available, bringing superfast access to your company from as little as £30 per month (plus line rental). As well as 100GB of data allowance per month on even the cheapest broadband package, you'll also enjoy all the extras you expect from a business broadband deal (static IP address, top level tech support etc).
Is BT fibre optic broadband in my area?
BT Infinity already has pretty good UK coverage, with more than 80% of premises having access to the service. This is largely bigger towns and cities but more locations are being added all the time.
Finding out whether you can get fibre is really easy using Broadband Genie's search tools. Just tap your postcode into the box in our comparison table above and we'll display any available BT fibre products.
You can then use our deals table to compare offers and find the cheapest, or best, offer to suit you. Don't forget you can also read reviews from other BT fibre users.
If you can't yet get BT fibre optic broadband it will say there are no deals available, but don't worry - chances are that unless you live in a remote location it will be coming to your home soon, so keep checking back.
Other ISPs such as TalkTalk and Sky also offer fibre broadband so this may also be available in areas with BT fibre.
There is also Virgin Media cable internet, which does also use fibre optic cabling but is not as widespread as the BT fibre network and not available from any other provider.