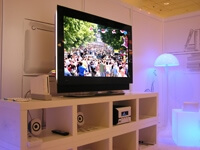 Want to save some money on your home entertainment setup? Signing up for a broadband and TV package is a really easy way to knock a significant amount off your monthly bills.
They're now offered by many ISPs, and prices have never been lower! As well as simplifying your money management (since you're only paying one company for all these services) it is often the cheapest option.
As the UK's largest ISP, BT offers a wide range of broadband deals to suit all needs, and this includes TV options. With BT TV and broadband packages you can enjoy fast net connectivity and cheap TV.
BT TV and YouView
BT's TV service used to be called BT Vision and used a special BT Vision set-top box, however in 2012 they made some changes and added YouView to the line-up, uniting them both under the 'BT TV' umbrella. The Vision boxes have since been retired and all BT TV customers can make the move to the superior YouView system.
YouView is joint endeavour between BT, TalkTalk, BBC, ITV, Channel 4 and Channel 5 aimed at simplifying access to catch-up services. The YouView boxes provide access to Freeview channels along with smart features such as live pausing and recording (selected models only) like Sky+ or Virgin TiVO, but also offer seamless on-demand access.
Want to watch the latest episode of Brooklyn Nine-Nine? Go back in time using YouView's clever EPG and you can instantly load up All4 through your television and begin streaming. No more mucking about trying to hook a laptop up to your TV, or squinting at a smartphone.
For BT customers, the BT YouView boxes include all the standard features (watch and record Freeview, access catch-up services) but also include access to the BT Player service, an extra that's not available on YouView boxes you'd find in the shops.
BT TV Starter, Essential and Entertainment
There are three main BT TV packages - TV, Starter, TV Essential and TV Entertainment.
BT TV Starter
Starter is an entry-level option for those of you who want a basic Freeview service with catch-up features and optional premium add-ons. The Starter deal includes a YouView box which does not offer recording, live pausing or rewinding but comes without a monthly fee. It still allows catch-up viewing and you can pay for bolt-ons if you'd like additional sport, entertainment or movie content.
BT TV Essential
TV Essential provides a more advanced YouView box that can store up to 300 hours of recordings and offers live playback control. TV Essential users will also get free samplers of BT's premium on-demand content.
BT TV Entertainment
BT's affordable premium TV service includes all the features of TV Essential plus 20 extra channels, including MTV, SyFy, Discovery Channel and Comedy Central.
What happened to BT Vision?
BT's original TV offering, Vision, used a special set-top box to deliver on-demand movie and TV over your broadband connection. This is no longer available and so all new customers will receive a YouView set.
BT Vision was discontinued in July 2014 and all Vision customers were offered an upgrade to a YouView box. If you have an old Vision box and wish to continue getting your TV service through BT you'll need to either sign up for a new BT TV deal or speak to BT about upgrading your box.
BT Sports
BT Sports is a brand new service which has the potential to shake up an area of the market that has been dominated by Sky for many years.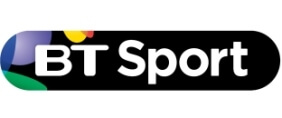 BT Sports 1, BT Sports 2 and ESPN (plus their HD counterparts) will show Premier League and FA Cup matches, plus games from France, Italy, Germany, Brazil and the Scottish Premier League. It will also broadcast Rugby Union, women's football and tennis, Ultimate Fighting Championship, Moto GP and Red Bull events.
You don't need to be a BT customer to access BT Sports - Sky viewers can pay extra on top of their subscription to see the channels - however BT Infinity broadband customers will get it entirely free on a Sky box, BT TV box or via a smartphone, tablet or computer.
How do I get a BT TV package?
BT TV is available to anyone who can receive a BT broadband connection, so that's most of the country!
In order to confirm if it is available in your area simply tap your postcode into our comparison table above and it will display all the options, making it easy for you to compare broadband packages and find the best offer. And you can click the reviews link to read the opinions of other users.
The majority of the population now has access to ADSL and ADSL2+ connectivity, which means you should be able to get up to 8Mb (ADSL) or up to 17Mb (ADSL2+).
That's more than enough for streaming TV. However, some of you in remote areas may find that your connection speed is only 1 or 2Mb. This can be sufficient for some standard definition TV streaming but you may encounter a lot of buffering, and HD content is not likely to work well. Just something to keep in mind.
If you're really lucky you'll also have the option of BT Infinity fibre broadband. This ultra-fast connection can run at up to 76Mb - more than enough for HD TV! If that's available you'll be able to see and compare the fibre deals in the table above when entering your postcode. Although the cost of a fibre broadband package is more than ADSL, there is no additional fee for BT TV packages using fibre compared to ADSL.
BT Infinity customers with BT TV also get channels not available to ADSL broadband. As well as free BT Sports channels, Infinity users can pay a small additional fee for BT TV Extra Essential or Unlimited. This gives you 18 more channels including SyFy, Comedy Central, Gold and MTV, with more on-demand content included with the Unlimited package.