Buyers' guide: cable broadband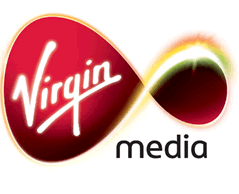 When it comes to your home broadband options there are essentially three different choices to compare: ADSL, fibre optic and cable broadband from Virgin Media. This page is dedicated to the latter.
A number of cable networks sprung up in the UK in the 90s, offering television and telephone services - and finally broadband. The likes of NTL and Telewest slowly merged into one national cable network, before finally rebranding under the Virgin Media label in 2007.
Virgin's cable network has pioneered superfast fibre optic broadband in the UK ever since. And while many providers now offer fibre, Virgin's is still the fastest broadband show in town - offering a new top speed of 152Mb in 2014, twice as fast as its competitors.
Can I get cable broadband in my area?
One important thing to note with Virgin Media's internet service is it's not as widely available as traditional copper wire broadband: cable is available to about half the UK's population.
The good: It is available in most parts of all the UK's major towns and cities, with its full range of services already available in all of these locations (broadband, TV, landline etc).
The bad: Virgin Media has done very little expanding over the past few years, meaning newer areas - alongside older blocks of flats etc - may not have access. This can be particularly annoying when they still send you junk mail!
To find out if Virgin's cable is available in your area, simply pop your postcode into the comparison table above. For further clarification, you can click through to Virgin's official website and use its own postcode checker.
If not, the good news is fibre optic broadband services are now rolling out from the likes of BT, Sky and TalkTalk as well. Check out our fibre broadband comparison page to compare them all.
How do I get cable broadband?
If you've done a postcode check in your area and cable is an option, you'll need to decide which package will best meet your needs.
You might want to consider a bundle, as combining other services such as TV and phone with high speed internet can save you a lot of money and hassle.
Once you've weighed up the pros and cons of the various deals, including any limited time special offers, it's simply a case of clicking on a link above to be taken to the Virgin Media website.
Depending on the current state of the lines in your home it may be necessary for an engineer to visit, otherwise the installation and setup process is similar to any other broadband provider.
Why cable broadband? The need for speed
The main Virgin selling point for quite some time now has been speed. While this can of course still be affected by the times of day you're using it, server load, Wi-Fi issues and other factors, the estimates are actually far more accurate for cable than ADSL broadband, so when they say you'll get up to 152Mb the actual connection speed will be very close to the quoted figure.
The reason for this is the fibre-optic cables they use; they're much more efficient at carrying data. But BT is now updating its own nationwide network to fibre, meaning Virgin isn't the only fibre network on the block in many places. However, for now, it is still the fastest.
Also, even the most basic cable broadband package will enable you to enjoy all of the best bits about the internet, from basic web browsing and emailing through to streaming TV and movie content into your computer or uploading and downloading files such as music and digital photos.
But for the time being it is speed, or the television packages, that make a lot of people decide to go for Virgin cable. The fastest speed you can get from regular ADSL is around 17Mb, while BT fibre optic maxes out at 76Mb; so for anyone who wants to spend the extra money for faster internet, the 152Mb option from Virgin Media is still clearly the best option.
You may find the overall costs involved with getting setup for cable broadband do end up costing more than some of the comparable services, with slightly higher prices for the monthly fee. However, if you're willing to wait, there are often special offer deals that bypass quite a few of the extra charges that get factored into standard packages.