Guide to finding the best home broadband deals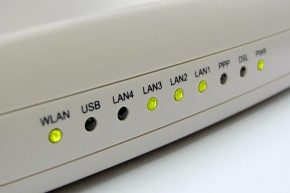 While broadband comparison can seem pretty daunting when you start out, remember this is for one great reason – there are loads of brilliant broadband offers out there to choose from!
However, as with all special offers you need to keep your feet on the ground and ensure you get the best deal for your needs.
Types of internet plans
In terms of tariff types, we're spoilt for choice in the UK. Comparison sites such as Broadband Genie put them all in a big list for you – but where to start if you're looking for good deals?
Most importantly, you need to think about what you actually need from your broadband. Some will just look for a cheap headline price; but you need to ensure the cheapest deals have high enough speeds or large enough download limits for your monthly requirements.
In the table above you'll see a number of columns with which you can order the available deals (data limit, speed etc). If you're looking for bargain deals in particular, you can find the 'effective cost' in the pricing details of each deal: this lists the monthly prices after special offer discounts have been taken into consideration.
What makes a great broadband deal?
Home broadband deals come in all shapes and sizes. The most common offers are:
Free contract time: These tariffs will offer either free or reduced cost broadband for a certain amount of your contract – for example 'three months free' or 'six months half price'.
High street vouchers: We've seen vouchers anywhere from £25 to £100 (sometimes more) regularly offered as a sweetener in broadband deals, often to high street big guns such as Marks & Spencer and Sainsbury's.
Free hardware/software: Another common extra is the freebie piece of tech. This ranges from dull but necessary (virus protection, improved Wi-Fi router etc) to the shiny (such as a games console or tablet).
One important thing to remember though – do a postcode check before you get too excited about a special offer! While it's improving all the time, home broadband is still a bit of a postcode lottery and not all providers and deals are likely to be available in your area – especially if you're in an out-of-town location.
Eyes bigger than belly syndrome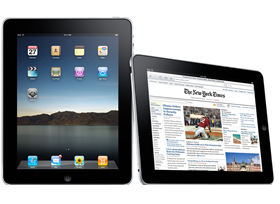 OK, it's not a real syndrome, but we've all done it; bought something because it was cheap, only to find that when we get home we have absolutely no use for it. A half-price shirt is great – unless all it's going to do is take up room in your wardrobe!
When you buy broadband internet it's no different. Free hardware is great, if you need it, while high street vouchers sound great – but could you have found a deal that was cheaper even if you take the shiny vouchers into account? Again, take a good look at the effective cost.
Less obvious top broadband deals
When you compare broadband, don't just look at the big headlines – or the big broadband suppliers; there's often more to a good broadband deal than a 'special offer' sticker. Here are a few top deal comparing tips:
Long deals: With broadband, loyalty is key. In most circumstances the longer the deal you sign up for the cheaper it will be per month (or the more bang you'll get for your buck). However, do think about your circumstances; are you likely to be in the same home in two years' time?
One provider to rule them all: You can often make some very tasty savings by getting multiple services through one provider – which is usually more convenient too, in terms of billing, customer service etc. The likes of BT, Sky, Virgin and TalkTalk all offer television, landline and mobile broadband alongside home broadband. If you're sure about the company, this can be a great move.
Small suppliers: That said, don't discount small providers you may not have heard of. It wasn't long ago Plusnet was a new kid on the block – and now it's winning awards and having national TV ads. As long as you do your homework (read customer reviews, for example) you may find a smaller broadband ISP offers the service you're looking for.