Guide to fast broadband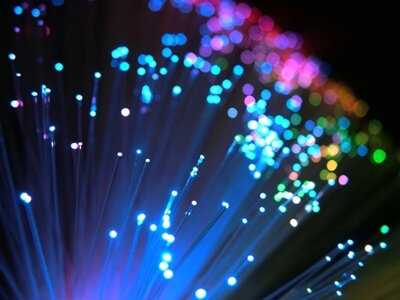 The internet has exploded over the past few decades, both in terms of popularity and usability. It's now a commodity, rather than a luxury, and the services are improving all the time.
What was 'fast' internet a decade ago certainly isn't now, which in turn has led to a whole new world in functionality – for video and gaming in particular. But what exactly is fast broadband – and more importantly, do you really need it?
The fastest broadband is fibre
In recent years, in terms of home broadband speed, there has been one real story – the rise and rise of fibre broadband. Deals are now available for the many UK customers, with top speeds more than 10 times faster than we were used to on the old copper networks.
For a long time now, the majority of us have been plodding along with an ADSL connection through an old BT Openreach landline (either with BT, or from a provider that sells products or runs its own network through BT cabinets, such as Sky and TalkTalk). But then along came Virgin's amalgamation of the various UK cable networks – and its 'superfast' fibre speeds.
Without getting into too much technical detail, fibre lines send data as light through glass cables, rather than along copper wires. Copper was great for voice calls, but it doesn't handle data well, hence the slower speeds.
Also, the further you were away from your telephone exchange, the slower your ADSL speeds were. This was due to 'packet loss' – basically, the copper wires would 'lose' packets of data, which needed to be resent, slowing things down. The further the data had to travel, the more data packets were lost. This problem is practically ruled out with fibre optic broadband.
Is Virgin Media or BT Infinity faster?
The advent of superfast cable and fibre optic broadband has certainly meant that people are able to receive speedier services than many others that travel via the old copper wire network that makes up the bulk of the original telecoms network throughout the UK.
At one time, the only option was to access the broadband network by running it through these old cables, which are obviously much less efficient than the new fibre-optic alternatives that are steadily replacing them.
Although BT and the other traditional ADSL ISPs are working to improve the quality of these networks, Virgin Media fibre currently has the faster speeds. Virgin fibre broadband speeds have slowly risen to a minimum of 50Mb, and now Virgin Media can deliver 100Mb or even 200Mb services to many areas if you don't mind paying a little bit extra for the privilege.
BT's fibre optic network is slightly slower overall, at either 38Mb, 52Mb or 76Mb, but still provides a very quick connection and has the advantage of offering greater coverage throughout the UK – as well as being cheaper. Also, while Virgin Media's network has been relatively slow to expand, BT Openreach is continuing an aggressive rollout across the UK.
Of course, it's not all about speed. If you're lucky enough to have both fibre and cable services in your area (be sure to do a postcode check above), you can use our comparison tables to compare packages on everything from download limits to little added extras – as well as reading our user reviews.
Do you need to buy superfast broadband?
High speed broadband is all well and good, but the simple fact is it isn't cheap – so what benefits are you getting for your money and is this new found speed boost actually going to improve your internet experience?
Online gaming: If you want the best online gaming experience, you're going to want the fastest speeds you can afford. The fastest broadband offers you both increased upload and download speeds, meaning the two-way connection needed for especially FPS games is going to be much improved. For a more in depth look at this, check out our guide to gaming broadband.
Downloading: If you download – or indeed upload – a lot of content, especially larger files, you're going to notice a massive difference on a fibre connection. This means fibre can be a big deal for businesses, especially if you host your own web content or VoIP services.
Multiple users: You may think your broadband speeds should be fast enough – but each new machine takes the average speed down. If you live in a home or work in an office with multiple users, speeds can suffer dramatically. Everything seems to be online now – from phones to game systems to watches – so if your line is struggling, fast broadband can really help.
Video in, video out: As speeds have increased, the way we use the internet has evolved. Video is huge now – from YouTube to the iPlayer to the likes of Netflix through an internet ready television. If you want to be watching HD content on a big screen, you can wave goodbye to buffering with a superfast connection. And the same goes for Skype and other video conferencing services too.
Save the pennies: hints and tips for not-so-fast broadband
There are ways you can improve your home internet experience without paying super-fast prices; which may mean you don't need to upgrade just yet.
If up or downloading is an issue, try and set these up to happen overnight. One of the biggest issues with downloading is line contention (ie, multiple users in your area), which drops dramatically once the majority of us have gone to bed.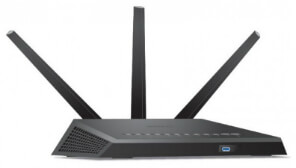 A lot of your potential line speed can be lost due to slow Wi-Fi connections. If you have any machines that really need to be operating at high speeds, see if you can connect them directly to your router. This can speed things up no end.
Get (un)connected. If you're trying to do something specific online that is going to use a lot of bandwidth, turn the WiFi off on your phone, iPad, Xbox etc. You'll find that even when you're not using them, if they're on, a lot of internet-ready devices will be using the internet to update themselves, send data back and forth and otherwise slow you down!