Gaming broadband: give yourself the edge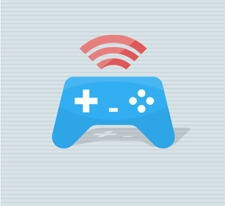 Whether you prefer raiding in Destiny, questing the night away on World of Warcraft, building in Minecraft or driving like a loon in GTA V, you need to be sure you have a gaming broadband connection that can cope.
When you're looking at home broadband for gaming there are several things you need to think about.
Are you a hardcore player who needs a gamer specific package? If not, do the games you play need a consistent fast connection, a good ping rate, or lots of GB per month (bandwidth) to download files?
Don't worry - all will be explained!
What is the best broadband for gaming?
Some internet providers offer broadband tailored for gamers: cheap or specific deals deliberately targeted at broadband gaming.
But gamers don't need to go for a broadband package just because it's targeted at them: just about any fixed line broadband service is suitable, particularly if it's unlimited. Many ISPs - including BT, Sky, TalkTalk and Plusnet - now offer unlimited connections.
And of course superfast fibre broadband is also great for gaming, with speeds of up to 76Mb on a BT line or 200Mb on Virgin Media helping to ensure better ping times and less waiting around for those big patches to download.
However, choosing the best gaming broadband isn't always going to be your choice. Unfortunately, not all telephone exchanges will have the same equipment inside, especially in more rural areas.
What this means is that while you may see adverts advertising optimistic 'up to' speeds your actual connection will most likely be slower. If you're a long way from your nearest telephone exchange, that 8Mb line may only realise 2Mb, or even less.
Be sure to check the kind of line speed you will get before you purchase a deal – all home broadband ISPs should offer this service as standard now. Some will only offer you a contract if they can guarantee a good speed, so don't get your heart set on a specific ISP before you know if they will service your area (our postcode checker above should let you know).
We should also mention Virgin broadband here. Virgin Media offers superfast fibre to around 60 per cent of the UK population at speeds up to 200Mb, so even if you're in a ADSL area you may still be able to get some great gaming speeds.
Do I need gaming broadband?
The simple answer is (probably) no. However, if you're serious about gaming, you will certainly want to make sure you give yourself the best chance out there by using our comparison tables to find the perfect deal, while also getting the cheapest broadband package.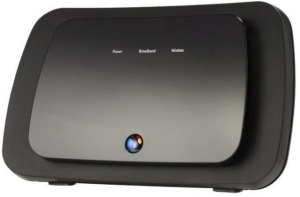 You can also read and contrast customer reviews to compare experiences and see if the prices are worth it. Just click on 'reviews' under the ISP's name in the table above to check out what other people think, but remember these tend to be a little on the negative side overall – a lot of people just want a moan when something goes wrong!
Broadband gaming speed: Simple connection speed can be really important, as it can give you the edge in FPS games and make it easier to download games and patches, so it is seriously worth considering a connection above 17Mb if you can afford it. If you have a slower connection, just try not to run other programs while you're playing games, as this can really slow things down. And don't forget other machines in the house that may be connected to the internet too. While Virgin Media doesn't specifically offer gaming broadband, it has the fastest broadband out there right now - if you're in a Virgin Media covered area, and can afford a 200Mb connection, it's always going to be a great choice. Also, Virgin offers fantastic upload speeds, as well as downloads, which can be crucial when gaming too.
Download allowance: Your monthly allowance can be less of an issue: playing World of Warcraft, for example, has been cited as using around 0.4KB/s, so even if you played 24/7 you would never reach the low-end GB limits of a budget package (10-20GB). In reality, game playing might use up about 20-50MB of your allowance each day. However, be careful about patches as these can be massive and eat up your allowance very quickly. Also, if you're going to download a lot of games with the likes of Steam, rather than buy retail boxes, this will also take up big chunks of your monthly download allowance. It's here that providers offering unlimited downloads come in useful.
Traffic shaping: This is where you can have your broadband slowed down artificially by your provider, sometimes because it is during peak hours or sometimes because they think you are using up too much bandwidth. Gamers should probably try to avoid traffic shaping ISPs where possible.
Mobile broadband gaming
Finally - especially as 4G is now available in the UK - we should give a mention to mobile broadband gaming.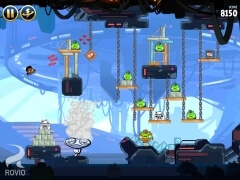 Historically, mobile broadband tends to have had slow and intermittent coverage and reception. But as both speeds and mast coverage improves it is starting to become a viable gaming option for some.
But even if you can't get a good enough connection to power your home PC or console through mobile broadband, gaming is now all over smartphones and tablets – both on and offline.
And with these more basics games having a much lower data transfer requirement, online play even on a bad connection is often viable. While some of these games might not look so great, they can still be murderously addictive.
Happy gaming!