Broadband comparison guide: how to compare broadband prices, speed and more
by Chris Marling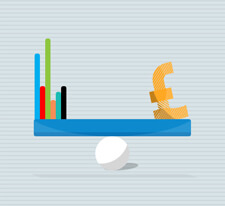 You might want to start by reading our beginners' guide to broadband. The guide explains the basics of getting yourself online with a fixed-line connection at home or in the office (you're in the wrong place if you're looking for mobile broadband).
If you're confident you know the basics of broadband, but are a bit baffled by the amount of choice out there, we're here to help.
How do I find the best broadband provider for me?
The Broadband Genie zips around comparing broadband deals from all the best broadband providers and maintains a database of all the best prices and packages, keeping our information bang up-to-date. This means you can sort our price comparison tables in a way that suits you. We provide independent, researched information about all the best broadband providers in the UK. Alternatively you can check out our annual broadband survey results to see who we crowned the best broadband provider for 2016.
Think of the broadband comparison process as having three stages: first, you check what broadband deals are available at your property; secondly, you decide what features are most important to you and use our comparison tool to make sure you find exactly the right deal for you; third, you get connected by simply clicking through to your provider of choice.
Step one: What's available?
There's no point getting all excited about a deal only to find you can't get it! First, we need to know where you are so that we can tell you what broadband is available where you live. Head over to our broadband comparison search page and enter your postcode to see what's available. Don't worry; we won't use your details in any way (see our privacy policy).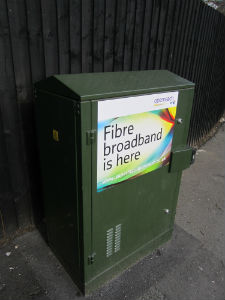 Unfortunately, not all postcodes are created equal. Many internet users get their service delivered via a BT Openreach telephone line, but each BT exchange has different technology inside. Also, some companies (such as TalkTalk, EE and Sky Broadband) lease sections of some BT exchanges to insert their own kit, which can mean better speeds if you're lucky enough to be in the right area. With the advent of fibre broadband, speeds can really vary now too; the oldest exchanges have top speeds below 8MB, while BT's Infinity fibre exchanges can offer speeds 10 times faster than that.
The other consideration is Virgin Media. This offers very fast speeds on Virgin's own fibre network but is currently only available to just over half of the homes in the UK. The postcode checker will show whether you're lucky enough to be in a Virgin area, giving you that extra choice. Virgin Media's products enjoy an even faster connection to those running over the BT Openreach fibre network.
Step two: What are your comparison priorities?
Price
This usually consists of a monthly charge and sometimes a one-off installation fee. You must have a landline for most fixed-line broadband, and this cost is included in the monthly price, though there are some options for broadband without a phone.
You can pay a lot more if you want to add a TV package and other services, which can take your monthly bill beyond £50. If getting a bargain is an important consideration for you, you can order the comparison table to compare broadband prices – just be careful to read the small print on deals. For example, introductory offers can look cheap but can still add up over a long contract. The same goes for cheap deals with an expensive one-off installation cost.
Contract length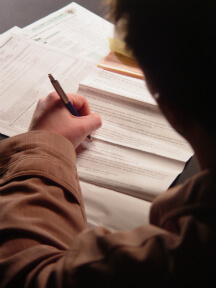 The majority of broadband contracts are either 12, 18 or 24 months and the longer you sign up for, the cheaper the monthly charge normally becomes. If you're confident you will be at your address for a while, and are happy your chosen provider is the one for you, an 18-24 month deal will usually be the sensible option.
But long deals aren't for everyone, and while there is no such thing as 'no contract' broadband on a fixed-line connection, you don't have to sign up long term. There are often three-month and even one-month contracts on the market, although this flexibility will of course see you paying more for the privilege. You might also have to pay set-up or installation charges that will work out expensive if you don't keep the service for long.
The attraction of a short contract, of course, is that you're not tied to a provider – which is particularly good if you're in temporary accommodation. What if the service is awful? What if you don't need fixed-line broadband after all?
Speed
Most people in the UK can now expect to get a broadband connection of 'up to' 17Mb at least, although those in more rural areas might not be so lucky. The reason the products are described as 'up to' is because this is the speed the service is capable of working at. However, your speed will depend on factors such as how far you are from the exchange (the further you are away, the further the signal has to travel, so the slower your broadband will be) and can also be affected by factors such as bad house wiring and wireless interference (if you have a wireless connection).
Even if your 8Mb line only actually runs at 2Mb, this will still be fast enough for many. For simple web browsing and emails it's sufficient, and should be quick enough to use applications such as BBC iPlayer without a hitch. Services averaging less than 8Mb are becoming rarer now though, as ADSL is upgraded to ADSL2+ and speeds move closer to the 17Mb mark.
However, if you're looking to download a lot of large files, want to work remotely from home or are into online gaming, you may want to look for faster speeds via fibre. Also, getting a faster connection should 'future proof' you against any new applications that come along requiring a nifty connection. Through the BT Openreach (with services available from the likes of Sky, TalkTalk, Plusnet and EE, as well as BT) and Virgin Media fibre networks, many areas now have access to internet speeds up to or over 100Mb.
You may also want to consider a faster connection if you'll have more than one device on the internet: each extra laptop, tablet, smartphone or games console online at once will share the connection speed, so if the kids are gaming while you're working things could end up at a crawl even on a good 17Mb ADSL line.
Download caps
Monthly usage caps are an increasingly important feature of broadband packages, and could be important if you download or stream lots of large files (such as movies or games). Some providers charge you extra if you go over your limit, so be sure to read the small print! If you don't do much downloading, just web surfing, then don't worry too much about usage caps.
If you do download a lot of content, you'll probably want to go for an 'unlimited' package. However, make sure you read the details: unlimited means different things to different ISPs. Many will have a fair usage policy in place, which means that while you may be able to download as much as you like, your provider could slow your connection down to a crawl. Some providers do actually offer genuine unlimited deals without capping though, such as Sky Broadband.
Extras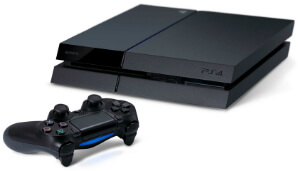 When you compare broadband prices they are often affected by extras included in the package, such as free firewalls and virus protection, wireless routers, parental controls and so on.
Most packages come standard with a wireless router, an email address or two, and some give your free security software: but make sure you're not paying extra for things that you don't want or need.
Gamers may want to look for extras such as a static IP address (which lets you host your own game servers), while other common bonuses include free landline calls and improved customer support. Check out our dedicated guide to gaming broadband for more information.
Bundles
Several providers such as Virgin Media, Sky and BT offer bundled packages where you pay one price for broadband and a phone line, as well as digital TV channels or a mobile phone contract. Sometimes these companies market the broadband as 'free' with other services, but it's not really free, just part of the bundle. Buying a bundle can be a great way to save and can also be easier for billing, with everything under one roof.
Brand
Price is also affected, of course, by the brand. You might find that comparable services cost more from a household name because they have a track record and have built up a certain level of trust with the buying public. One important factor can be customer service and technical support quality – you may be able to save yourself a few pounds per month by taking a deal from one company, but when things go wrong you could be facing a real nightmare.
We tend to find that the best service comes from both ends of the spectrum – the big premium brands that sell themselves on quality, not price, and the smaller niche companies that understand their market. If you're new to broadband this can be an important consideration: it's amazing how much a free 24/7 call centre number based in the UK can make the difference when things go wrong, compared to an expensive and frustrating conversation with someone reading from a script in an accent you can't understand.
Reviews
Once you've looked through all the hard data, if you're still unsure, it's worth looking at the broadband reviews customers come to Broadband Genie and put up about their service provider. Of course, keep in mind that the majority of people who post reviews on websites tend to be negative, so you'll need to have that weighing in your mind when you go through them! It's best to look for patterns, rather than taking individual comments as gospel.
Step three: seal the deal
Once you're sure, placing your order couldn't be much easier – simply find the package you've set your heart on in our price comparison table, look across to the right hand column and click the green 'go' button. This will take you to the official website of the provider you've chosen and the actual deal you want. You should be up and running in no time!
If you've already got broadband and are going to switch, be sure to read our guide to switching broadband providers.