In this guide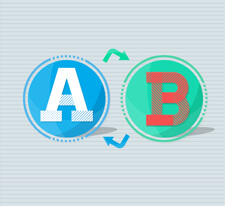 Perhaps you're fed up with your current broadband provider, or you want to get a faster speed or take advantage of a special offer. Switching broadband can be an easy way to get better broadband and save money, and it's not a complicated process.
There's a good chance you haven't switched in a long time; in a survey of broadband customers aged 55+ we found that 51% had been with their internet service provider (ISP) for more than five years, while in another study 32% of respondents said they had been with the same network for at least five years.
But It takes just a few minutes to see what's out there, and switching can be effortless.
Why you should consider changing internet provider
Ofcom estimates that there are around 20 million people outside their minimum contract term, and they could be missing out by not switching.
Even if you're happy with your existing ISP there are a number of reasons why it's worth reviewing your options to see if you could get a better deal elsewhere.
We aren't often rewarded for loyalty to broadband providers; the price can increase significantly after a special offer ends, and may rise throughout the year. The end result is that existing customers outside their contract can be paying a lot more than those who sign up for a new deal. Even Ofcom has taken notice of this and implemented new rules that require providers to notify customers when their contract ends.
Switching can knock a big chunk off the cost of your broadband as you take advantage of introductory prices and special offers. It's common for broadband deals to offer discounted prices for the initial contract term and these can be fantastic value for money...so long as you switch or renegotiate at the end of that contract.
Switch to get a free gift
Free gifts such as shopping vouchers, pre-paid credit cards, cashback and gadgets are often given away with new broadband deals, and can be excellent value for money when taken into account with the overall cost of the broadband contract.
This does assume that the free gift is actually useful. If you weren't already planning on buying the free gadget or the voucher is for a store you don't use then these deals don't necessarily make sense. Cash rewards in the form of pre-paid credit cards and cashback are the best freebies for most people due to their flexibility.
Switch to upgrade your broadband speed
If broadband speed is holding you back then switching to a different provider could be the answer.
This will depend on broadband availability in your area. If you already have an Openreach network service (broadband from a telephone line from an ISP such as BT, Sky, TalkTalk or Plusnet) and there are no other networks then you're not necessarily going to be see a big difference as they all use the same infrastructure. You might be able to switch from ADSL to fibre optic, but this won't require a change in providers. If you cannot move to fibre or you've already got it then switching for speed probably isn't worthwhile; ISPs do quote slightly different average speeds for the same services, but the differences are minor.
But if you're currently on an Openreach service and Virgin Media is available you could switch to get broadband that's more than five times as fast as the best speed offered by most Openreach fibre providers. If you're really lucky there could be ultrafast FTTP (Fibre To The Premises) in your area, which can deliver incredible next-gen broadband speeds that outpace even Virgin.
How to find the best broadband deal

While you might be looking to save money or upgrade your speed it's important not to focus too much on any one aspect of a broadband package. There are various points to consider when comparing deals.

Contract length
12, 18 or 24 months is a typical contract length. But if you have to cancel during that time you will be charged. Short term deals (usually rolling monthly/no contract, three months, or nine months for students) are available, but longer term agreements are better value for money if you don't foresee a need to terminate it early.

Setup fee
Up-front costs are usually fairly small unless you need a new phone line. Free setup deals are available, but you must already have an active phone line.

Monthly price
The monthly fee may be discounted for the initial contract term, but can be much more expensive after that ends. However, even with the discount price you can still be affected by mid-contract price rises. If that could be a problem look for a provider with a fixed price guarantee.

Speed
It's important to choose the right speed otherwise you could be paying more than you need to, or end up with a connection which doesn't meet your requirements. Read our guide to choosing broadband speed for further information.

Data limits
Most home broadband deals on Broadband Genie are unlimited. Some packages may have a monthly data limit, but we do not generally recommend these as unlimited broadband is cheap and widely available and means you never have to worry about exceeding the cap.

TV bundles
Broadband and TV bundles can be good value for money as they're often cheaper than using separate services. There's a wide selection of bundles to suit all budgets so you don't necessarily need to spend loads on a premium package with hundreds of channels.
Can you switch broadband provider? Check your contract
The first thing to check before going any further is whether you are free to switch broadband providers without penalty.
Make sure you're either near the end of the contract or outside your original contract period. If you're still within the contract term then early cancellation can be expensive, and is never recommended unless it's unavoidable.
Also ask the provider if there may be any other fees or obligations when you leave. For instance some ISPs may ask you send back the Wi-Fi router or TV box (in the case of broadband and TV bundles) and failing to do so could land you with extra costs.
If contract length is an issue and you would rather avoid longer term agreements there are options for short term broadband deals, though these don't always provide best value for money and are rarely available with special offers or free gifts.
Moving home is another situation where you might consider a switch but the same rules about contract terms and cancellation apply - even if you're being forced to switch because the current provider is not available in your area.
Can I get better deal with my current ISP?

Assuming you're otherwise happy with the service, it's always worth trying to negotiate with  your current broadband provider to see if they'll offer a better deal. Providers would prefer to retain a customer and are usually willing to offer something to keep your business, so give them a call and say you're thinking of leaving. If there's a particular deal you've seen offered to new customers it can't hurt to ask if you can get the same price, though they may also have offers exclusively for existing subscribers.
How long does switching take?
In most cases switching providers will take around two weeks, though this is not set in stone and some providers may have different timeframes or there might be delays (if you need a new line, for example).
Switching is not complicated. If you move to another provider on the Openreach telephone network (going from Sky to BT, for example) then the "Gaining Provider Led" (GPL) process usually means that all you need to do is select a deal and the new ISP will handle most of the work, notifying your old provider and arranging for the line to be transferred.
It is a little more involved if you move to or from another network though. The most common scenario would be switching to or from Virgin Media; this is a different network from the BT landline connection most broadband providers use, which means and you will need to handle cancellation of the old provider. But you can also arrange for the two to overlap, in case there's a delay with the new connection.
Broadband switching FAQ
Could I lose broadband service when switching?

Ideally there will be very little interruption to your broadband service. If you're moving between Openreach network providers (e.g. going from EE to TalkTalk) then you should only experience a short period of disruption when the line transfers.

Technical problems are always a possibility of course. If broadband access is critical then you might want to have a backup plan, such as a mobile broadband dongle or tethered smartphone.

When going to or from different networks (Openreach to Virgin Media for example) the lines are separate and can operate side by side, so you may wish to keep the old service a few days past the activation date so there's still broadband access in case of problems with the new connection.

Can I keep my landline phone number?

Yes, your landline number can be transferred. Your new provider should ask for this information during registration; if not, contact them to confirm it will be moved.

Can I keep my email address?

If your email address is from the broadband provider and was included as part of the broadband service then you may not be able to keep your email address when switching. Some ISPs may allow you to keep it, but it could involve payment.

It is best to avoid using an ISP email address entirely. Instead sign up for an email service which is not linked to your broadband - such as the free Gmail or Outlook - so you'll never lose access to an address when switching.

Will an engineer need to visit my home?

An engineer may be required. If you need a new line or other equipment then the new provider will book an engineer visit. But it's not necessary if you already have an active line and setup is just a case of plugging in a new Wi-Fi router.