How do I switch broadband provider?
by Chris Marling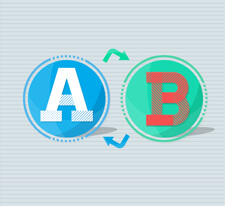 The good news is switching broadband provider should - and usually is - relatively straightforward. However, you need to remember there are three main types of broadband (ADSL/fibre, cable and mobile broadband) and it's a different story for each one.
First of all, try our easy to use broadband comparison search and comparison tools to find the broadband service you require (or, if you're looking for mobile broadband, our mobile broadband comparison page).
If you're looking for a helping hand on how to use our comparison tools, just head over to our Broadband Comparison Guide. Once you've decided, check below to see what you have to do next.
If you're not sure which type of broadband you have, the distinction is fairly simple:
If you have a service that comes into your home via a BT Openreach telephone line it is an ADSL, ADSL2+ or fibre optic service.
If you have Virgin Media it is cable broadband.
If you have a dongle or mobile Wi-Fi unit from a mobile provider (such as Three, Vodafone or EE), you have mobile broadband.
If you're not sure which type of broadband you want to replace your current service with, you have a few decisions to make - but any service you want you should be able to find on Broadband Genie.
Have a look through our extensive guide section to get the details, but here are a few quick and common ways they are generally defined:
Mobile broadband: This is all about convenience. You use the same signal that mobile phones work on, generally via a wireless device small enough to fit in your pocket. Mobile broadband is portable, so you can use it anywhere you go - as long as there is a signal from your network provider. And here is the downside - mobile broadband tends to be slower than other types of broadband, with a much higher chance of signal drop-out and smaller download limits. You need a good 3G or 4G signal to be able to use mobile broadband, so be sure to do a postcode check before committing.
ADSL & fibre: Using the BT Openreach network of telephone exchanges, these services have good coverage across the UK and offer everything from broadband and telephone lines to television services. While the infrastructure is powered by BT Openreach, many broadband providers use these exchanges; often with their own network technology. The most popular examples are Sky, TalkTalk and of course BT itself. There is a vast range of quality though and it's a bit of a postcode lottery - use our postcode checker before getting too excited about a particular deal! An ADSL or fibre connection is limited to your home, so unlike mobile broadband you can't take it with you. This is the most common form of UK broadband (excluding smartphones).
Virgin Media cable: The cable network uses similar technology to the BT Openreach system, meaning it is a fixed line to your home while offering more reliability, faster speeds and higher download capacities than mobile broadband - as well as television services. The only real downside is that the cable network only reaches around 60 per cent of UK residences: a simple postcode check should tell you if you can get cable in your area.
Switching from one BT Openreach provider to another
This should now, in theory, be a simple case of making a couple of calls, although you may experience a little downtime between services. You'll need to:
Check your terms and conditions, and lookout for any cancellation policy and charges. If you are in a 12-month or longer contract, you may find the cancellation fee a deterrent to switching if you've not passed the end of your contract already.
Speak to your new provider. They will handle the switching process and deal with your current ISP. They should provide you with a timeline for the switch. It is no longer necessary to obtain a MAC code from your current ISP.
You should receive a 'Notice of Transfer' letter from your old provider advising you of the services which are being switched and any costs involved in the ending of your contract. Read this carefully to ensure you fully understand the implications of switching and are aware of any fees.
The switchover should be seamless, although there may be a few minutes of downtime between switching connections.
When you're cancelling your old account, if you're moving providers to save money or get more usage allowance it is worth listening to any offers your old ISP may counter with - be sure to let them know you're moving to save money. Also, don't be pressured to make a decision on the spot - take their name/number and the new offer details, hang up, and compare the offer to the deal you found here.
Switching between Virgin Media cable and a BT Openreach provider
Because the BT Openreach network and cable (via Virgin Media) are completely separate technologies, you simply need to cancel one and subscribe to the other. When you cancel your old connection, ask for a termination date so you avoid too much overlap.
If you want to avoid losing your connection even for a few hours, then just time it so that your ADSL and cable services overlap - that way you can make sure the new service is working before making the final switch.
If you are switching from cable to ADSL you will need to have an active phone line running through a BT exchange. This means you may need to contact BT independently to get them to come and install a line, if you don't have one already, or perhaps reconnect an old one. Some internet providers will offer deals that include running your BT line independently, so it may be worth looking into phone and broadband package deals.
Do be aware that switching between these two types of home broadband could incur additional costs, as (for example) an engineer may need to visit your property.
Switching between home (BT Openreach or cable) and mobile broadband
As with switching between BT Openreach and cable (above), it is simply a case of cancelling one service and signing up for the other. However, it is worth considering running both services at once as they can certainly complement each other.
While you may hear some horror stories, the majority of consumers are happy with their home broadband connection, whether it's fixed-line or cable - according to figures published by broadband regulator Ofcom in late 2012, only around 10 per cent of customers were 'dissatisfied' with the level of customer service they received from their broadband supplier when reporting an issue. A good fixed-line service should offer stability, fast speeds and large download limits.
In contrast, mobile broadband gets quite a bad press, but often because it is oversold. Mobile broadband is perfect if you need to use the internet on the move, or in several locations, or as a back-up if your fixed-line service fails and you can't afford any downtime. However, as a standalone broadband product, coverage can be both patchy and erratic, speeds can be disappointing and download limits restrictive. In most cases mobile broadband works best as an extra service, rather than one to rely on, and with pay as you go deals becoming more widespread this will probably continue to be the trend.
Things to bear in mind
The switching process differs slightly from provider to provider. However, your new provider should be motivated to guide you through any difficulties!
The UK's telecommunications regulator, Ofcom, is there to make sure switching broadband providers is as painless as possible, and will step in where it sees foul play. If you have any problems with switching and you feel you are at an impasse with your old provider, get in touch with Ofcom.
Can I cancel my broadband contract for free?
You may be unhappy with your current ISP but locked into a 12, 18 or 24 month agreement that makes it very difficult to cancel without paying a charge, which could be quite hefty depending on how long is remaining.
So is there a way to cancel a broadband contract without charges? The good news is it can be done, but only under very specific circumstances.
If your ISP has signed up to OFCOM's voluntary code of broadband speeds they have agreed to release customers from a contract without charge if the connection is performing significantly below expectations.
When you sign up to an ISP they must provide an accurate speed estimate. If the actual performance falls below this they are committed to investigating and rectifying the issue. If they are unable to fix the problem you have a right to cancel without charge.
Note that the speed difference must be reasonably significant. If you were quoted 10Mb and are receiving 9Mb it is unlikely that the ISP will consider this grounds for cancellation, though they should still take all complaints and technical issues seriously.
If you have other problems with your provider or do not feel satisfied with the service received you should follow the ISPs complaint process. If you are unhappy with a resolution after this it can be escalated to the broadband provider's ombudsman, which will be either CISAS or Ombudsman Services. It is not entirely unusual for a provider to agree to release a customer without penalty for reasons other than underperforming connections, but you will need to have a valid complaint and perhaps be tenacious enough to escalate it to a senior level at the provider or even take it to the ombudsman.