What is a leased line?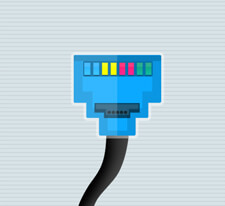 A leased line is a dedicated data connection for your sole use which provides a guaranteed level of performance and support. It is aimed at businesses which need a highly reliable service that goes a step beyond other business broadband packages.
With a leased line broadband service you're getting a connection that provides reliable performance, regardless of the time of day, so there's no problems with congestion or peak periods. Leased lines are also ideal for businesses with unusual usage requirements as you're able to specify a portion of bandwidth purely dedicated to specific tasks. You might wish, for example, to have your connection provide more upload speed to make transferring large files easier, or dedicate bandwidth to VOIP for phone calls.
Vitally, leased lines also come with a very high level of support and uptime guarantees. Typically you'll have access to a 24/7 support line and be given a 99.99% uptime guarantee, often with financial compensation if the provider fails to meet this standard.
Leased line speeds
A leased line is not a specific type of broadband technology. It can use the copper telephone network for a basic service or an advanced fibre optic connection providing incredible ultrafast performance. The speed of leased lines varies depending on what you need and how much you're willing to pay.
Entry level leased line services may use either the older Symmetric Digital Subscriber Line (SDSL) technology or, more commonly now, Ethernet in the First Mile (EFM). With SDSL you're limited to a top speed of 2Mb, while EFM can provide a connection of around 35Mb.
Faster leased line broadband services will use fibre optic connections and can provide blazing fast performance in the gigiabits-per-second range, but the cost is much higher. A middle ground may be the leased line services of providers like Virgin Media Business, where you can take advantage of their cable broadband network to get much faster connectivity than is available using BT based solutions without the price becoming too excessive.
Do I need a leased line?
Many businesses will be satisfied with a standard ADSL, fibre optic or cable broadband connection but leased lines are there for when your requirements go beyond the capabilities of consumer-level services. Is it the right choice for your organisation? Here are some of the points to note about leased line services.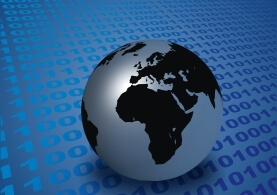 Uncontended
A key advantage of leased lines for business is that the connection will either have a very low contention ratio or be uncontended, so you're not sharing it with many (or any) other users. This heavily reduces or eliminates the impact of peak time traffic, ensuring a steady performance at any time of the day.
Faster upload speeds
Upload speeds are often overlooked for home broadband as it's not all that important to average users, but businesses which may need to regularly transfer large amounts of data will find it useful to have a link that's fast in both directions. Leased lines are often symmetrical - meaning they offer the same upload and download speed - but are flexible if you require more upstream capacity.
Superior support
Round the clock support with a guaranteed uptime and response time mean you should never be left without connectivity for long. And in the event that something does go wrong you may be able to claim compensation.
Raw speed
If you need the very fastest internet then the sky's the limit when it comes to leased lines. Dedicated fibre optic broadband with speeds far in advance of mainstream services can be yours, provided you're willing to pay.