Sign up now. Call: 0800 840 5386
Sky TV: What channels can I get?
If you're looking for a Sky TV and broadband package, it's likely you're a serious TV fan - and why not?
With some of the best acting and directing talent in the business moving into TV with ground-breaking series such as Game of Thrones, Arrow and Modern Family there's never been a better time to be a telly addict.
Thanks to the UK digital switchover, we now have access to Freeview - a great service offering a multitude of channels for free. But despite this, TV subscription services such as Sky TV are more popular than ever. So what are you missing?
Movies and sport
For many Sky subscribers, its one of these - or both! Sky's film and sports channels are the bedrock the company has built its empire on and they offer an unrivalled array of programming in both areas.
We're not going to go into detail on either here, as there's so much good stuff to cover; if you want an in-depth look at what these specific paid services have to offer, click on the links here to our guides on Sky Sports and Sky Movies channels.
The best Sky channels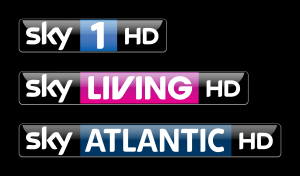 If movies and sport aren't really your thing, or you need more convincing to sign up to a pay TV deal, look no further than the raft of exclusive channels Sky has to offer:
Sky1: Another key in Sky's success, Sky1 has been bringing the best of US drama to our screens for 30 years now. It was the first channel to bring us The Simpsons and the earliest you could catch shows such as X-Files, ER, Friends and more. It is now also available in HD and is still bringing the latest and greatest TV to our screens first, from The Flash and Last Ship to Glee and The Simpsons. The channel is also available through Virgin and TalkTalk TV.
Sky Atlantic: Launched in 2011, Sky Atlantic has become home to some of the best first-run drama on UK television. Screening mostly US dramas, with some comedy thrown in, if you want to be the first to watch Game of Thrones, The Newsroom or Banshee it's where you need to be. Again, you can enjoy Sky Atlantic in glorious HD too - and it is currently only available exclusively on Sky.
Sky Arts: Sky Arts offers the best in high art, from plays and concerts to art exhibitions and fashion. As well as showing some great exclusive content, Sky Arts also funds work by leading organisations such as the V&A and the Tate, as well as supporting emerging artists.
Sky News: The Sky News channel was the first and only 24-hour UK rolling news channel until 1997, when the BBC finally got in on the act. Despite many seeing the early Sky days as being a little low brow, Sky News is now a highly respected news agency across the world.
Sky Living: Sky took over the Living channel in 2010 and has continued its philosophy of offering quality entertainment aimed mostly at women and young adults. Its biggest hits include Bones, Ghost Whisperer, Boston Legal and Criminal Minds.
The largest selection of channels available
Beyond its own content, Sky can boast the largest selection of channels available to UK viewers. It's television packages start from just over £20 per month, with even the cheapest offers having a host of channels and exclusives:
Sky Entertainment: Sky's entry level package boasts more than 35 channels on top of the biggest selection of free channels you can get here - a massive 240, as well as eight free-to-air HD channels. You also get access to its catch-up, Sky+ and Sky Go services, which you'll find links to more details of below.
Sky Entertainment Extra: If you're looking for an unrivalled number of kids TV shows, documentaries and music channels, look no further. You'll also get sport channels such as British Eurosport and Sky Sports News, bringing the total channels to more than 300.
Sky Entertainment Extra+: Once again, you get everything mentioned above, but on top you can enjoy more than 45 HD channels as well as 3D TV - plus access to series box sets on demand.
The added extras
Sky isn't just about channels; it's also increasingly how, and more importantly where, you can access this content. Want to watch TV on your mobile, or set yourself up to record things at home when you're on the move? No problem.
For more on Sky Go and other mobile and broadband services, check out our guide to Sky on the move and internet extras.
For more on catch-up and on-demand services, as well as pay-per-view and Sky Player, head over to Broadband Genie's guide to Additional Sky features.
What to do next
If you've decided a Sky TV package is the way to go, simply click through on any of our Sky links to be taken to its official website. However, if you've still got questions about switching or upgrading, our support guide can give you some peace of mind.