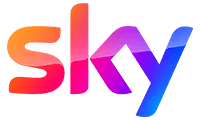 Sky was beaming TV signals into homes since 1989 before it branched out into broadband internet. It is now one the UK's 'big four' ISPs, alongside TalkTalk, BT and Virgin Media.
It has also started offering fibre optic broadband, giving us high-speed internet access to replace increasingly outdated ADSL services using the regular phone lines.
Why choose Sky fibre optic broadband?
Older 'ADSL' broadband runs on ancient copper wires that were never built for data. They suffer signal loss the further you get from an exchange which reduces the speed and creates constant maintenance issues as the lines degrade. Fibre solves this problem.
Sky fibre broadband uses BT's fibre optic network to deliver reliable internet access at high speeds. If you're fed up of crawling along at a few megabits or being told that you'll get 'up to' 16Mb, you should certainly consider Sky fibre optic as an alternative.
This far superior technology beams data to your home at much greater speeds, without the issues that can plague ADSL broadband. When you buy a Sky fibre broadband connection, you'll actually receive the listed speed, or something very close to it.
FTTH and FTTC explained
There are a couple of terms you may run into while you compare fibre optic broadband.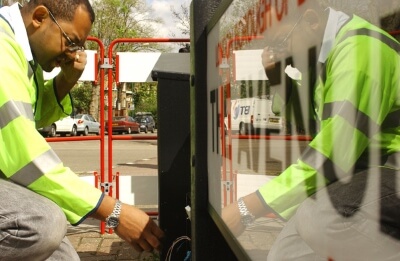 Fibre to the cabinet (FTTC) is the most common type of fibre connection in the UK. BT runs fibre lines run up to your nearest telephone cabinet then completes the connection to your home using the old copper lines.
With FTTH (Fibre To The Home, also referred to as FTTP - Fibre To The Premises) the fibre lines run the whole way.
FTTH is much faster, capable of 1Gb and beyond. However the cost is significantly higher so there are very few homes in the UK which can receive this so far. Right now Sky fibre uses FTTC, and this currently provides a connection speed up to 76Mb. Not quite as impressive as 1Gb but it doesn't cost extra to install, you can simply sign up for it like any other broadband connection.
Can I get Sky fibre optic broadband?
Thanks to the wide expansion of BT's fibre optic coverage, Sky fibre optic broadband is available to a huge number of people throughout the country: more than 80% of premises and growing all the time.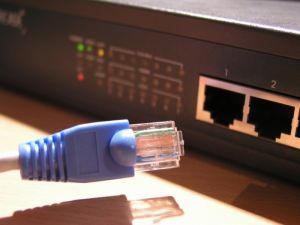 You can now buy Sky fibre as a brand new customer, taking advantage of those generous cheap bundle offers to nab a great deal.
In order to find out if Sky fibre broadband is available in your area, simply enter your postcode in the comparison table above. Our deal engine will list exactly what you can get based on the current status of your exchange. Don't forget you can also read reviews from other users, or leave a comment with your own opinion.
If fibre is not yet available it will say no offers are available, however you should check back regularly as BT is enabling more exchanges for fibre all the time.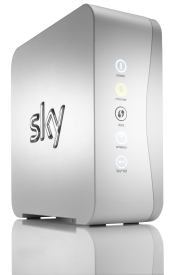 Sky fibre bundles
One of the big advantages of going with Sky is of course those great value triple-play bundle packages which can work out to be one of the best and cheapest ways of getting superfast broadband, telephone and premium TV.
When you compare Sky fibre deals look out for the bundle offers which include Sky television and a phone line along with fast fibre optic broadband. This can save you a great deal of money instead of using separate suppliers.
Also keep an eye out for limited-time offers, which can includes months of free or half-price internet access, upgraded Sky+ boxes and free shopping vouchers.
And regardless of which deal you go for all Sky fibre broadband customers benefit from some great extras, including free nationwide Wi-Fi with The Cloud and a Sky Hub wireless router.