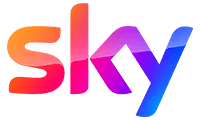 Sky began offering internet connections in 2006 and has rapidly grown to become one of the UK's largest providers of fixed-line broadband.
One of the major reasons behind its success has been its bundle offerings, which provide broadband internet, TV and phone in one affordable package.
What do you get with Sky Phone and Broadband bundles?
Bundles are quickly becoming one of the favourite options for UK internet users thanks to some amazing deals. There's nothing stopping you from having a different supplier for phone, broadband and television of course, and if you have very specific requirements for each that may be the best solution. But for those of us wanting the complete package at a cheap price a bundled deal from a single provider is usually the perfect fit.
So-called triple-play providers such as Sky give discounts to customers who sign up for the full monty and this can add up to a significant saving over the prices of individual services.
You're not missing out on anything by going this route either, with plenty of choice to customise the Sky bundle to fit your needs.
The basic Sky Broadband and Talk Weekends option gives you free weekend calls to UK landlines and 0870 numbers. This comes at no extra cost over the line rental, and is all that's needed if you only have a landline for broadband. For a small extra cost you can opt for Talk Anytime UK, which gives free landline calls all day long, or Sky Talk Anytime International, which includes unlimited calls to 50 countries
Sky equipment is installed in a large number of BT exchanges throughout the UK which enables them to provide ADSL2+ broadband with speeds of up to 17Mb. That's the standard offering available to a majority of the population, but if you live in an area with fibre optic broadband you can get a blazing fast Sky Fibre link up to 76Mb. No need to buy a router either, as this is included.
Sky has been operating its satellite TV service since the 80s and it now boasts hundreds of channels. If you just want the cheapest possible bundle you can opt for a basic Sky entertainment package, but this can be further customised with Entertainment Extra, Movies, HD channels and even 3D TV.
Sky TV broadband and phone extras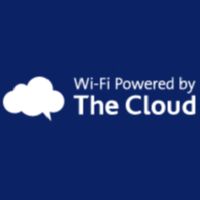 Another advantage of Sky bundles are the free extras it offers.
First off, you get access to The Cloud Wi-Fi network. These hotspots are all over the UK, and can be accessed on a tablet, smartphone or laptop using a Sky ID for free internet access, saving money on your mobile bill.
Customers with Sky TV and broadband also benefit from Sky's own on-demand and streaming TV services.
Sky Go allows subscribers to watch live TV on a tablet, mobile phone or computer for no additional cost; you can also pay for Sky Go Extra and download shows to watch without requiring a data connection.
On-demand can also be accessed on mobiles and the web as well as through your Sky+ box.
Sky TV Broadband: truly unlimited?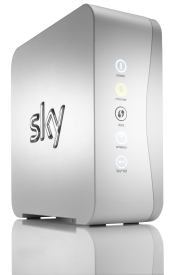 One really important thing to note about Sky broadband which sets it apart from many other ISPs is that its service is totally unlimited.
This isn't just marketing speak: there are no 'fair use' caps with hidden restrictions on your usage and Sky does not implement traffic management.
Traffic management is used by some providers (including Sky's main competitor Virgin Media) to limit the speed of certain types of activity, particularly file sharing, so with some ISPs you may find that your connection is significantly and noticeably slower when you're trying to download files using Bittorrent.
Providers are allowed to advertise a service as unlimited even when traffic management is utilised, something that's not always made obvious in their terms and conditions and only revealed in reviews from upset users, but Sky broadband really does offer an unlimited connection in the true sense of the word.
If you want to find out more about Sky broadband and the company itself, visit our main Sky provider page.