In this guide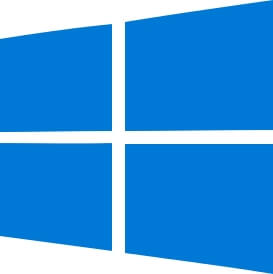 The enormous popularity of the Windows operating system has resulted in an incredible choice of software. Even better, much of it is free for home use. From security to entertainment to productivity, there are so many free applications available you can kit out your computer without spending anything.
Here's our pick of the top internet software for Windows that won't cost you a penny.
Free web browsers
Google's Chrome browser has a speedy minimal interface and strong stability and security thanks to its 'sandbox' function which isolates individual browser tabs. There's also a wide selection of browser extensions to add features, though the range is not quite as extensive or powerful as Firefox.
Secure and heavily customisable, Firefox is the power user's web browser. The interface can be configured to suit your requirements and tastes, and its options, features and tools can be augmented with an impressive library of free extensions.
If you're not a fan of the more recent versions of Firefox there's also Pale Moon, a fork of the Firefox code which retains the old look and removes features to focus on speed and efficiency.
Tor routes web traffic through a network of proxies around the world, hiding your true identity. As well as anonymising web browsing it's also an easy way to access sites blocked by an ISP.
Do note however that Tor should not be used to access email, online banking or other secure, confidential or personal services as it is possible for proxy operators to intercept traffic.
Free security software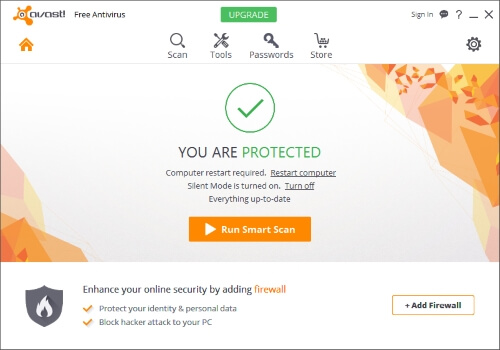 Avast! Free Antivirus
Avast! has had a consistently strong performance in anti-virus tests for years. Its free package is surprisingly comprehensive, too, extending protection to email, browsers and even your router.
Just be sure to pick which parts of it you want installed to minimise its system footprint. And enable 'Silent Mode' to banish pop-up notifications.
This highly rated AV package is a no-nonsense security tool which simply provides world-class virus protection without unnecessary fuss.
Lastpass is a repository for your passwords, securely storing login details and automatically retrieving them when required, so passcodes can be complex and unique without the need to write them on a Post-It stuck to your monitor. The password vault is heavily encrypted and can be further protected with multi-factor authentication and other security features like geographical locks. It also provides handy extras such as encrypted notes, form filling and security audits and alerts. Absolutely essential.
A complement to an anti-virus package rather than a replacement, Malwarebytes Anti-Malware protects against a different variety of threats and is particularly adept at clearing up stubborn malware infections.
If your computer is lost or stolen you'll be thankful for Prey. It provides free tracking and remote control features for up to three PCs to help recover or remotely erase lost devices.
A Virtual Private Network (VPN) is an encrypted connection for secure internet access. The encryption hinders eavesdroppers, and any web sites or services used while connected to the VPN do not see your true IP address. This is useful for protecting private information when connected to a public Wi-Fi service as well as bypassing site blocks or accessing geographically restricted services, like the US Netflix library.
Using a VPN often involves a monthly fee but VPNBook is totally free. It has servers located in Europe, Canada and the United States and as it supports standard VPN protocols it works on any platform, including mobile.
To use it on Windows first download OpenVPN then follow VPNBook's setup steps for your OS.
Free online storage
Dropbox stores synchronised copies of your data (up to 2GB for free accounts) on a central server which can be accessed from anywhere and instantly shared with friends. Particularly useful is the ability to recover deleted or previous versions of files for up to 30 days.
Google Drive provides up to 15GB of free cloud storage (though this is shared across all Google services including Gmail). But Drive isn't just a higher capacity Dropbox - as well as storage and syncing you can also use the free web apps to create and edit documents, spreadsheets, tables, forms and presentations.
Free entertainment software and services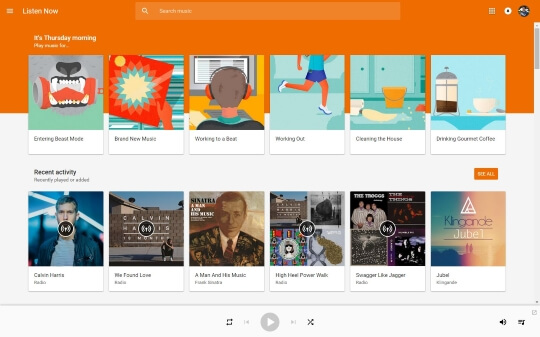 Ostensibly, Google Music is a Spotify competitor, offering unlimited streaming via web or mobile for a monthly fee. But its most compelling feature is unique and free: install the Music Manager application, point it toward a library of audio files and your music is uploaded to the cloud for playback via web or app.
It stores up to 50,000 tracks for no charge. Not only is this useful as a backup (albums or individual tracks can be downloaded again later) but you can build a personalised music streaming service which gives access to your favourite tunes anywhere, anytime. Music can also be synced to mobile devices for offline play.
Plex is a media manager and server package which provides a slick interface for music, video and photos. The clever bit is that this media library can either be viewed locally on the PC running the server, or streamed to other devices inside and out of the home.
It makes remote streaming of video and music effortless and allows you to access your personal collection wherever you go without carrying around a hard drive full of files. As well as the web and mobile clients, Plex is also supported by numerous hardware devices like the Roku and Amazon Fire TV so is easily streamed to any screen.
Bored of the radio? Spotify has a music library containing more than 30 million tracks which is free to access on a PC, provided you don't mind being interrupted by adverts. Premium does unlock useful extras (as well as removing ads) but a free account is good enough for casual listening. You don't get the highest quality audio but can still create playlists and listen to any track on demand.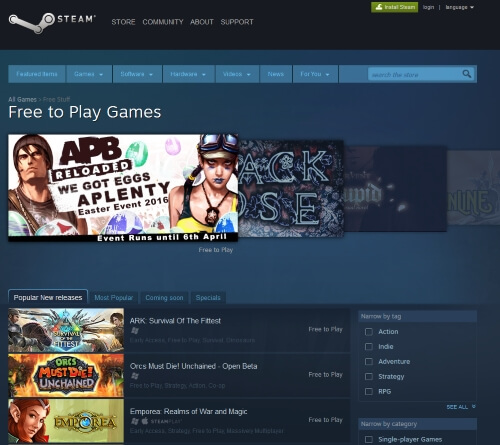 Steam
Most of the games available on this popular digital storefront cost money but there is also a sizeable range of free titles.
Many are 'free-to-play', which means optional purchases for in-game bonuses, though there are also plenty of opportunities to get free paid-for titles as codes are often given away by gaming sites or bundled with PC hardware.
Free utility tools
Evernote is a note taking app which syncs across desktop and mobile platforms. It also assists with organising projects by providing tagging and formats for your notes and allows you to quickly jot down ideas by dictation, handwriting, scanning and photos, with automatic optical character recognition for images.
File download manager and accelerator. It can help speed up downloads, resume broken file transfers and integrates with web browsers to take over from the native download function. Torrent files are supported, as are YouTube downloads, and it's a useful way of organising files if you're a frequent downloader. The old interface was stuck in the Windows XP era but recent updates have given it a much needed makeover.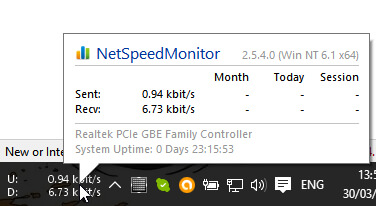 This handy little tool inserts a broadband speed monitor in the Windows taskbar to display upload and download rates in real time. There's also an optional data usage log which is helpful if you've got a capped broadband service.
(While not officially supported for Windows 8 or Windows 10, it will work if you run the installer in compatibility mode.)
A free screen sharing and remote desktop application which is great for collaboration and technical support. It's particularly useful if you're the one friends and family turn to for help with computers as remote access is quick and easy; TeamViewer can be run without installation and the host simply has to provide a code to permit access.
Freebie remote desktop server and client package. As well as controlling a PC via the internet, TightVNC is essential if you've got a 'headless' home server or backup system which doesn't have or need its own display. Mobile clients are available too so computers can be (slightly awkwardly) controlled via a smartphone or tablet.