In this guide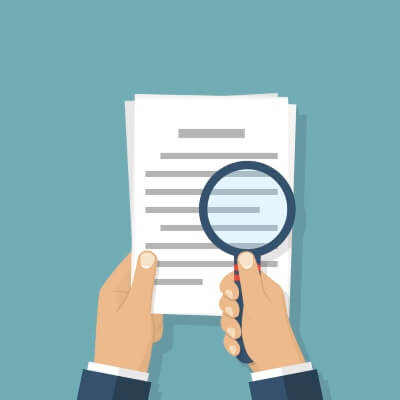 Signing up for a broadband package is simple, but in the process you are agreeing to a legally binding contract and there's a good chance many of us will not read the pages of small print explaining the intricacies of the arrangement.
If everything runs smoothly this may never be an issue. But what happens if it goes wrong? 
Falling foul of your broadband contract can be stressful and cost time and money. So in the interests of saving you some hassle, we're going to look at common scenarios involving broadband contracts, and how to deal with them. We also reached out to EE, Sky, TalkTalk, Virgin Media, Vodafone and Zen to discover how ISPs approach these situations.
Broadband usage limits and extra charges
Running into a usage limit on home broadband is becoming rarer now that many packages are truly unlimited. But some do still have data caps, particularly very cheap deals. Or you might be using an older package where data limits apply.
Exceeding the data limit on a broadband package may result in additional fees on the next bill or service restrictions which slow the connection. Some capped broadband services could be very expensive for average users and it's not always easy to find details of the policies.
If you're on a limited package you should take steps to monitor usage. Your ISP will be able to help here - most provide apps or web tools, or will send alerts once certain thresholds are met. There are numerous third party applications too, but we would recommend against these as they cannot monitor your entire network. Instead, check your broadband router's settings for a traffic meter feature. As well as logging data usage for every connected device these can usually be set to block further traffic once the desired usage limit is reached.
However if you're in a dispute with your provider about usage they are unlikely to accept anything other than their own data as proof, so don't rely on this if you believe there may have been an error.
The best way to avoid any of the hassle associated with usage limits is to switch to an unlimited broadband deal. They are widely available and not expensive, and you'll never have to worry about extra costs or restrictions.
What the providers say:
EE
EE home broadband is unlimited and does not feature usage caps.
Sky
Some of the cheapest Sky deals have a monthly usage limit. Sky is not clear about what charges may be incurred, but says: "customers have the ability to set their own alerts for when they are getting close to their usage limits. More information is available in our online help guide."
TalkTalk
None of the TalkTalk deals currently available have a data usage limit.
Virgin
All new Virgin packages include unlimited usage.
Vodafone
Vodafone packages are all unlimited.
Zen
Zen has a 20GB limit on its cheapest ADSL broadband package, and 50GB on the cheapest fibre deal.
"We contact customers by email once they start to near their bandwidth threshold, at 50%, 75% and 90%. At 100% they will be redirected to a special Zen website notifying them that they have used all of their allowance. This page will provide the option to purchase additional GB. We don't automatically charge customers for over usage, customers have to choose to purchase additional download usage. Uploads are always unlimited."
Ending a contract early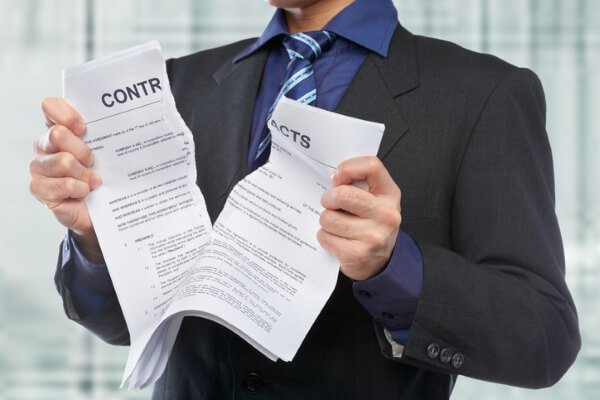 With broadband contracts running as long as 24 months there's a chance your circumstances may change and you'll need to end the agreement ahead of time. But while you can always cancel a broadband contract early this will typically result in a charge.  
How much you'll have to pay following a cancellation will vary. Some providers charge a reduced fee for the remaining months, others may charge the full amount plus extras, such as the cost of the wireless router. Make sure you get a complete tally of all costs before pulling the trigger.
There are some specific circumstances which may allow you to cancel for free:
Cancelling because of slow broadband
If your ISP has agreed to Ofcom's voluntary code of practice for broadband speeds you may be able to end a contract early without charge if the connection is not fast enough.
The code of practice means ISPs must provide the minimum speed quoted during the sign-up process, treat complaints about speed as a technical support issue and do what they can to rectify them. If your speed falls below the quoted minimum and the ISP fails to fix it, you may be able to leave without penalty. Providers may also offer to switch you to a cheaper package, but you are not obligated to accept this.
Cancelling due to price increases
If the cost of a package rises mid-contract you may have the right to cancel for free. ISPs must notify of increases 30 days in advance, giving you time to cancel and switch provider. Note that this is only for unexpected price rises; if you're on a broadband contract which has been discounted for an introductory period you cannot cancel for free when it reverts to full price.
Cancelling when you move home
Some ISPs may permit you to cancel the contract if you move home and they are unable to provide service at your new address. Otherwise you will need to pay the usual penalty. Speak to your provider to find out their policy on house moves and what the cost of cancellation may be. In many situations you will likely find that it is cheaper to retain the contract and move it to the new property.
You have a right to cancel a broadband contract for free within 14 days of signing up. Notify the ISP as soon as possible to avoid being locked in for the full term.
Cancelling following a complaint
You may also be given the opportunity to leave for free following a complaint about any aspect of the service, but this is at the provider's discretion. Follow the ISP's complaints procedure and escalate to the ombudsman if necessary. And be sure to get written confirmation of the early cancellation or any other compensation that's offered. 
What the providers say:
EE
"EE make every effort to diagnose any issues a customer may encounter with their broadband service, and so treat requests to cancel a contract early on a case-by-case basis. The only exception to this would be if a customer discovers they're unable to receive the minimum broadband speed estimation they were provided – under these circumstances a customer can arrange to leave their contract free of charge. Also, in circumstances where a customer moves home to an address where EE cannot provide broadband services, they will also be able to leave their contract free of charge."
Customers who wish to leave EE but have not completed the full term of their contract are free to cancel their contract at any time, however they will be required to pay an early cancellation charge, which is standard across the industry. At EE, the cancellation charge is slightly less than the outstanding line rental due under the contract."
Sky
"There are a number of circumstances in which customers may be allowed to end their contract in their minimum term period without paying early termination charges. More information about these circumstances can be found within our Broadband Terms and Conditions. Alternatively customers should call Sky to discuss their account."
"A customer can end their Broadband and Talk contract early. However, early termination charges may apply. Useful information about cancelling Sky Broadband and Talk and any early termination charges that might apply are available on Sky.com."
TalkTalk
"If we materially change T&Cs to the detriment of a customer e.g. Price rise to core service or if we break any important term of the customer's agreement and don't fix it within 45 days of being asked to do so."
"If a customer wants to cancel but are still within their minimum term contract and don't fall into the above, then they would have to pay early termination fees."
Virgin
"If we've increased the price of our service, a customer has 30-days to notify us, in writing, if they wish to cancel the affected service. In this case, they will not be subject to an early disconnection fee."
"Like other utility companies, we apply early disconnection fees if a customer wishes to leave their contract early. This fee is based on the type service they have and the number of months remaining on their minimum contract period."
"This process is governed by Ofcom. More information about our terms and conditions can be found online."
Vodafone
"Generally, an early termination fee is payable if a customer decides to end their agreement with us early.  This fee decreases the nearer the customer is to the end of the agreement.  There are some special circumstances where we would consider waiving the early termination fee but we would look at this on a case by case basis."
"The customer remains responsible for the account and any charges.  They have the option to take their case to the Ombudsman if they disagree."
Zen
"If customers are unable to achieve the minimum download speed advised at point of sale [they would be allowed to end their contract early]. We charge an early termination fee equal to the cost of the remaining contract term."
Hardware upgrades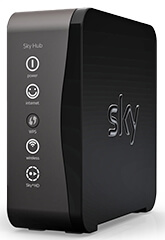 A free Wi-Fi router is a standard part of most broadband deals but if you've been with the same provider for a while this hardware may be outdated. And of course like anything else routers can sometimes fail ahead of their expected lifespan.
What can you do if your router is old or broken? Speak to the provider. These devices are a minor cost in the grand scheme of things and given a good reason most ISPs will be willing to supply new hardware for free (though postage costs may apply).
Some ISPs do allow you to use your own hardware, sometimes retaining the free router as a modem. While it's not essential to do this it is a good way to get better quality hardware (benefiting from stronger Wi-Fi signal, for example) with more rigorous security. 
What the providers say:
EE
"We've worked hard with our partners to develop routers which suit a wide range of needs and home. All customer enquiries are treated on a case-by-case basis, and if customers find that their router is no longer working, EE's customer service team will talk them through a variety of troubleshooting steps to help them diagnose the problem. If this does not work, hardware upgrades are usually issued without any cost to the customer."
Sky
"If a customer feels their hardware is no longer suitable, they should contact Sky to discuss all options available. Charges may apply in some circumstances."
TalkTalk
"If hardware stops working then we will replace it free of charge (note they would need to allow us to do diagnostics to determine the issue is with the router)."
Virgin
"Our Super Hub router is available as standard to all new broadband customers. Existing customers can purchase a Super Hub by going through our 'change your package' page online. We will replace faulty devices free of charge."
Vodafone
"It would depend on the circumstances but if a customer needs a hardware upgrade on equipment we have provided then we would cover these costs."
Zen
"Customers can choose to upgrade at point of sale to a better router at a discounted rate. Or, use our standard router in "bridge" mode i.e. just as a modem, and connect a router of their choice to the bridge."
Broadband contracts and deaths
In the unfortunate event someone close to you passes away you will need to ensure all service contracts are cancelled to avoid ongoing costs. Thankfully this should be a fairly straightforward and stress-free process when it comes to broadband.
If you're in this situation, get in touch with the ISP as soon as possible and explain the circumstances. All the providers we spoke to said that they would cancel a contract without charge, though if the broadband is still required you also have the option of transferring the account holder.
What the providers say:
EE
"EE understands it can be a very difficult time for families when a loved one passes away, so our process is very simple. The customer's family just needs to call our customer services team to tell them the situation and which account it applies to, and our team will then immediately start the cancellation process, and any outstanding balances are waived entirely. We can also transfer ownership of the account, if that's what the family would like."
Sky
"Sky has a specialist team of advisors who are trained to help customers in this situation. Family members should contact this team to discuss the options available to them, including cancellation. Contact details are available on Sky.com."
TalkTalk
"We have a dedicated bereavement team who will manage this and will cancel the account if requested."
Virgin
"In the scenario where a family member has sadly passed away, a third-party can cancel the account immediately without having to pay an early disconnection fee (if the account is still in contract) or without having to adhere to the usual 30-day disconnection notice.  A final bill will be sent to address of the executor of the will. "
Vodafone
"We would cancel the account without any early termination fee and waive the outstanding charges.  This can be arranged through customer services and we also have a specially trained Bereavement Team to help relatives through the process if necessary.
Zen
"We don't have a black and white policy. But typically when we are notified that a customers has passed away (normally by a family member) we either cancel the account immediately or transfer the account to someone else e.g. a family member, partner etc."
Joint accounts and sharing broadband
Broadband providers do not usually allow joint accounts. They may permit a named third party to have authorisation to speak to customer services (with restrictions - this person would not be able to switch providers without permission, for instance) but there will only be one account holder.
This of course means that one person is responsible for all bill payments, extra fees and will be the point of contact if there is a problem. As well as being mindful of the financial obligations there are legal ramifications too. If someone uses the connection to share copyrighted material it's the account holder who may receive a warning letter or be threatened with legal action.
ISPs will not get involved in disputes over payments in shared homes. If you've got housemates withholding their portion of the bill the provider isn't going to get involved, they just want to be paid. Think carefully about this responsibility before volunteering to be the account holder in your home.