In this guide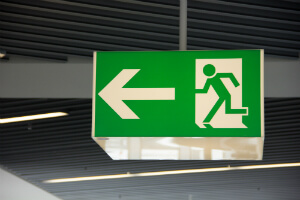 If you've reached the end of your tether with a home or mobile broadband provider you may be considering ending the contract early and finding a new broadband service.
Before you do this though take note of the cost. If you've not yet reached the end of of a minimum term contract it will usually involve an early termination fee. Which if you're not far into a lengthy agreement could be fairly significant.
But is there a way to cancel early without paying anything for the privilege?
How to cancel a broadband contract for free
It is possible to cancel a contract without fees under the following situations:
Slow broadband
A slow broadband connection may be grounds for cancelling. If your ISP has signed up to the Ofcom code of practice for broadband speeds they have agreed to treat complaints about broadband speeds as a technical issue, and to end contracts without a fee if they are unable to remedy the situation.
You will need to follow their tech support procedures first, and the speed must be significantly lower than the rate you were advised when joining. Also, the code of practice is voluntary so not every ISP has to adhere to this. For more details see the section on cancelling slow broadband in our guide to broadband complaints.
Cooling off period
If you have a new contract there is a 14 day cooling off period during which you may cancel for free. You should notify the provider immediately, and we would recommend keeping a record of all communications in case of problems.
Mid-contract price rises
If a provider raises prices and you have a fixed contract taken after 23rd January 2014 you have a right to cancel mid-contract. The provider must notify of the price increase 30 days in advance, giving you 30 days to cancel.
This can be used for any broadband provider and they do not need to have signed up to any voluntary codes. But there is one big catch: inflation-linked price rises can be written into the terms and conditions, which negates your right to cancel since you already agreed they could raise prices in line with inflation.
What if I want to cancel for other reasons?
Other complaints may lead to the provider releasing you from the contract early, but it is at their discretion. You may be particularly upset with the provider and feel that you are justified in cancelling, but you should never end service before the expiry date unless the ISP has agreed to do so without a penalty.
It is not unknown for providers to waive a cancellation fee for customers who are unhappy but this will require a formal complaint. If you simply call customer services, voice your displeasure and then cancel you're going to be faced with a bill for the remaining months.
If ending the contract early is the goal you can state this when making a complaint, but make sure to follow the correct procedure and don't assume you'll get the outcome you were hoping for.