In this guide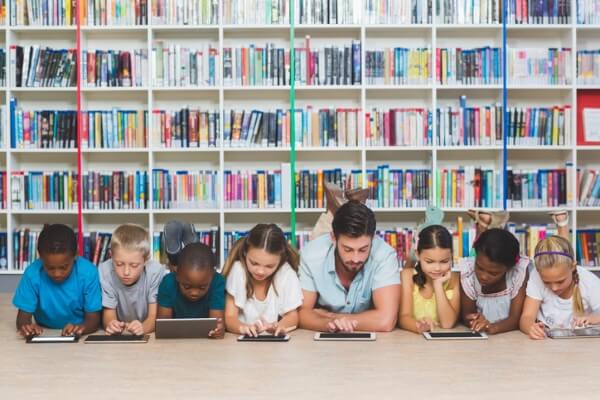 It's not unusual for kids to turn to an iPad for entertainment over the TV, and even at young age they're quickly able to learn how to use them without adult supervision.
An iPad can be a useful tool for entertainment and education. But parents are also going to be understandably worried about the potential for accessing unsuitable content or the risk of their offspring racking up a credit card bill in a game.
But with a few simple settings you can tackle these problems and allow your children to enjoy the family iPad without looking over their shoulder the whole time.
Passwords, passcodes and Touch ID
Recent models of the iPad offer two options for access control: an alphanumeric passcode, and a Touch ID fingerprint scanner. There's also your Apple ID password which controls access to payment cards and other details stored on your Apple ID, as well as vital settings on the iPad.
The passcode, Touch ID and Apple ID can be used together to create multiple levels of security, which you can customise to keep the iPad secure without causing a lot of inconvenience.
Passcode and Touch ID
Navigate to Settings > Touch ID & Passcode to manage these options.
You should always have at least one enabled for privacy and security reasons as it will prevent nosy types switching on your iPad, and hinder thieves.
But parents may want to use both. Touch ID is a quick and easy way to unlock the screen; if you want to let kids do this without coming to you, their fingerprints can be scanned in too.
You also have the option of using Touch ID for Apple Pay, iTunes and the App Store. If the kids have Touch ID access leave these switched off so they cannot make purchases using your card.
The passcode will be required to unlock the iPad after it reboots, and to access some settings, so don't give this to children unless you want them to be able to use the iPad when you're not around.
Apple ID password
As your Apple ID password controls access to your personal account, as well as payments and crucial system settings, this should be kept confidential.
Go to Settings > iTunes & App Store > Password settings. Here you can choose when the iPad will ask for your Apple ID password.
For app and in-app purchases it can ask for the password every time, or once every 15 minutes. If you want to keep a tight leash on purchases set it to "Always Require".
You can also tell it to require the password for free downloads, so apps of all types can only be installed when the password is supplied.
By using this combination of Touch ID and passcodes, plus the Apple ID, your kids can unlock the iPad and open installed apps, but will not be able to install new apps or purchase anything, or make changes to key settings.
Parental Controls
The iPad also has a built in parental control system which allows you to disable many apps and features.
To manage this go to Settings > General > Restrictions.
Click "Enable Restrictions" and you'll be prompted to create a passcode - which is different from the device passcode. Note that if you forget this the only way to get back into the restriction settings is to completely reset the iPad.
With restrictions enabled you can prevent kids from accessing many of the iPad's functions including the camera, App Store, iTunes, location settings, contacts, calendars, Twitter and Facebook. It can also be used to enforce age restrictions on films, TV shows, apps, books and web sites, and block explicit audio.
Keep in mind though that if you use Restrictions to switch off these features they will remain inaccessible until toggled back on. This means that if app installations are disabled the App Store icon will disappear and cannot be accessed without going back into Restrictions. It could get annoying if you're constantly being asked to unlock it, so it may be better to rely on password protection for app purchases and installations.
If you're concerned about children viewing unsuitable web pages, the Websites section of Restrictions offers further control over web browser access. You can block most sites by using the "Specific Websites Only" option. For a less strict approach click "Limit Adult Content"; not only will this block pornography, you also have the choice of blocking or allowing specific sites. And don't forget that your broadband provider may offer adult web filters which can block sites on any device with very little configuration required.