How to switch broadband providers and save money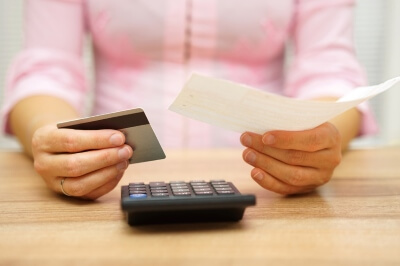 There's a constant parade of amazing broadband offers that can save money or net you a nice free gift but these are almost always aimed at new customers.
This means that often the best way to keep costs down and nab a bargain is to switch broadband provider at the end of your contract.
But many of us put off a broadband switch and stick with the same ISP for years. This may be due to the technical jargon and huge amount of choice, but often it's seen as something that's complicated and going to leave you without service for weeks.
It's true that switching broadband used to be a fairly annoying process but that is now (mostly) a thing of the past as the latest switching rules are designed to make it quick, easy and painless for both consumers and providers. If you've been holding off until now it's time to discover how simple switching can be and how it can save you some cash every month.
How to switch broadband provider
Switching broadband provider should be - and usually is - relatively straightforward. However, you need to remember there are two different types of national home broadband service (BT ADSL and fibre and Virgin Media network fibre) and it's a different story for each one.
First of all, try our easy to use broadband comparison tools to find the broadband service you require. Once you've decided, check below to see what you have to do next to switch internet.
If you're not sure which type of broadband you have, the distinction is fairly simple:
If you have a service that comes into your home via a BT Openreach telephone line it is either ADSL (up to 8Mb), ADSL2+ (up to 17Mb) or fibre optic.
If you have Virgin Media it is Virgin network fibre, also sometimes called cable broadband.
If you're not sure which type of broadband you want to replace your current service with, you have a few decisions to make - but any service you want you should be able to find on Broadband Genie.
It's also really important to check the terms and conditions of the current contract and look out for any cancellation policy and charges before you switch internet providers. If you are in a 12-month or longer contract, you may find the cancellation fee a deterrent to switching broadband if you've not passed the end of your contract already. For more information on this topic, read our guide to cancelling broadband contracts for free.
The next steps vary depending on what type of service and provider you're switching from and to, with slightly different procedures for moving between BT network ISPs or from/to the Virgin Media network.
Switching internet providers from BT to BT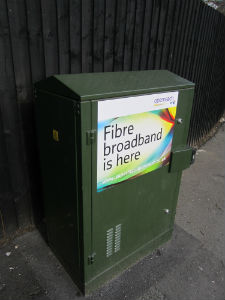 If you already have an ADSL or fibre optic broadband connection through BT Openreach and are planning to switch phone and broadband provider to another BT Openreach ISP (that is any provider using the BT phone network for an ADSL or fibre connection) then this should now, in theory, be a simple case of making a couple of calls.
Although the latest rules are much clearer you may still experience a little downtime between services. This is often an unavoidable part of the broadband switching process so if internet access is absolutely crucial you should have a backup plan like a mobile broadband connection, tethered smartphone or public Wi-Fi hotspot.
To begin, speak to your new provider. They will handle the switching process and deal with your current ISP. They should provide you with a timeline for the switch. It is no longer necessary to obtain a MAC code from your current ISP.
You should receive a 'Notice of Transfer' letter from your old provider advising you of the services which are being switched and any costs involved in the ending of your contract. Read this carefully to ensure you fully understand the implications of switching and are aware of any fees.
The switchover should be seamless, although there may be a few minutes of downtime between switching connections.
If you're moving providers to save money or get more usage allowance it is worth listening to any offers your old ISP may counter with - be sure to let them know you're moving to save money. Also, don't be pressured to make a decision on the spot - take their name/number and the new offer details, hang up, and compare the offer to the deal you found here.
Switch broadband between Virgin Media fibre and a BT Openreach provider
Because the BT Openreach network and Virgin Media fibre network are completely separate technologies, you simply need to cancel one and subscribe to the other.
If you want to avoid losing your connection even for a few hours then time it so that your BT ADSL/fibre and Virgin services overlap - that way you can make sure the new service is working before making the final switch.
If you are switching from Virgin to BT ADSL/fibre you will need to have an active phone line running through a BT exchange. Your new provider will be able to manage this for you by arranging for a BT Openreach engineer to visit.
Do be aware that switching between these two types of home broadband could incur additional costs, as (for example) an engineer may need to visit your property.