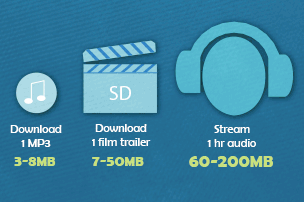 While we always strive to make our guides useful, informative and easy to read, some people simply don't want to wade through a thousand words to get the information they want. 
For this reason, we've started working on a series of infographics to get across some of the most asked after facts people look for in our forums, starting with this one: How much data will I need in my smartphone or mobile broadband deal?
If you find this useful, or want to use it elsewhere, feel free - there's some code at the bottom of the page that will let you embed it on other sites. We've also added it to our Mobile Broadband Usage Guide.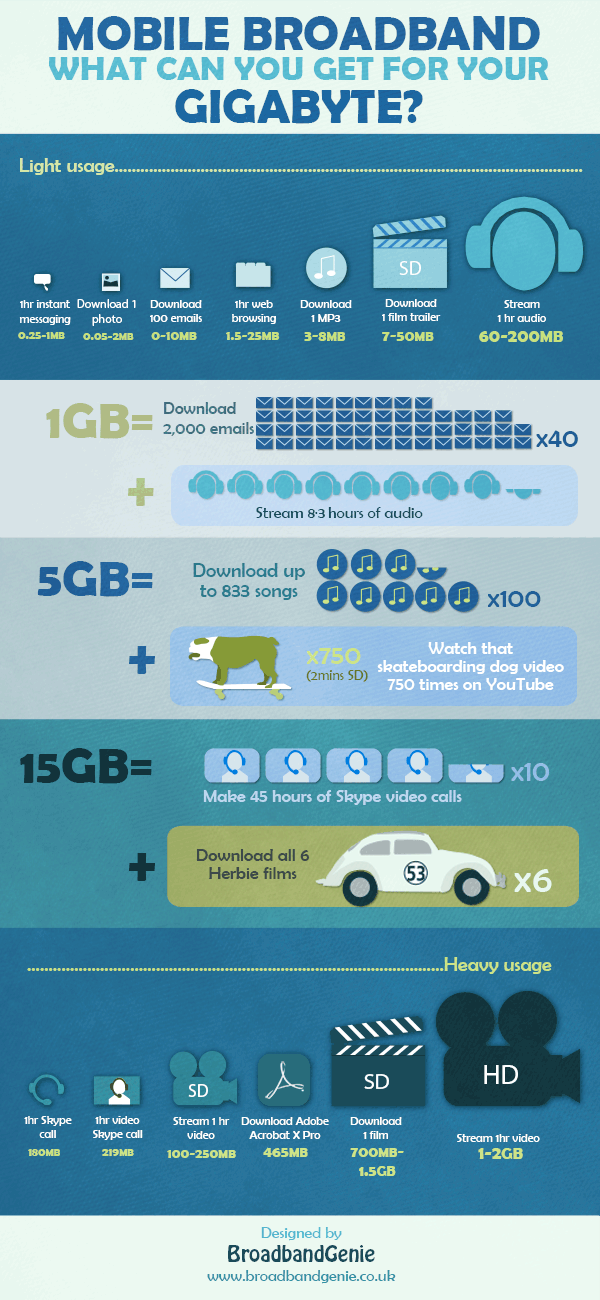 Mobile Broadband Usage Calculator by BroadbandGenie is licensed under a Creative Commons Attribution 3.0 Unported License.
To embed this infographic on your website, simply copy and paste the code below:
<img data-cke-saved-src="https://img.broadbandgenie.co.uk/infographics/mbb_calculator.png" src="https://img.broadbandgenie.co.uk/infographics/mbb_calculator.png" width="540"> <p>Mobile broadband usage calculator - An infographic by the team at <a data-cke-saved-href="/" href="/">Mobile Broadband Usage Calculator by BroadbandGenie</a></p>