A guide to broadband and moving home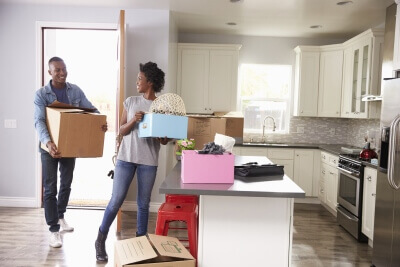 The internet is now such an integral part of our lives that it's become an important consideration when moving home. According to Halifax, a third of people surveyed said broadband coverage would affect their home buying decisions and a fifth said they would even pay extra for decent broadband speeds.
Clearly it's incredibly vital for many of us, so when moving the last thing you want is to be adding more stress from having to deal with broadband and phone companies, while suffering without connectivity for weeks on end.
Broadband and moving home: what you need to know
If you are in the process of planning a house move then phone and internet should be high on the list with all the other utilities, and to minimise the hassle and downtime you need to do a little bit of research and planning to make sure everything goes smoothly.
Checking mobile and fixed line broadband service at your new home
Before anything else, find out what's available at the new place as you may discover the current ISP isn't supported or there's an opportunity to upgrade to a faster connection.
First stop should be your current ISP, either use their online check tools or call customer service. If you'd like a speed estimate at the new address you'll need to provide the existing active telephone number (though you could just ask the current occupier what speed they get).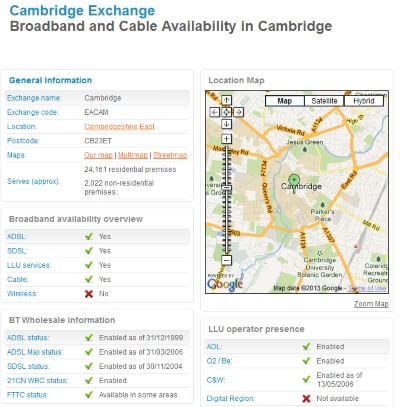 But you should also find out what else is available. If you visit our broadband comparison pages and tap in the postcode at the top of the table it'll display a list of the ISPs and speeds supported at that location.
If you'd like to see more technical details we'd recommend a visit to SamKnows.
Using their Exchange Search you can view a wealth of information about the nearest exchange. SamKnows will show which services are available (including ADSL, LLU ADSL, fibre optic and cable internet) and even list which LLU (unbundled) ISPs have installed equipment at that exchange.
But it's not just about fixed line broadband, it's also important to check out the mobile connectivity at your new address - especially if you use mobile broadband.
To access the coverage check tools for each network click the logos below, and enter the postcode or other details when prompted.
You'll need a good 3G signal at minimum for reasonable data speeds, but 2G is perfectly fine if you're just worried about voice calls. Watch out for odd zones of low signal which can appear in areas which otherwise have good coverage - it's not unusual to find streets where one or two houses have dead spots.
Broadband and moving home: can you cancel a broadband contract for free when moving home?
So you've checked out the service at your new address and it turns out that your existing ISP isn't going to be much use, or another company can offer a much better connection.
It sounds like the perfect opportunity to drop your provider and get a new deal, but unfortunately it is not possible to terminate a contract early for this reason and avoid a charge. ISPs are within their rights to bill you a fee for every month remaining on the contract.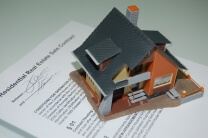 This is most problematic when moving from a home with cable or fibre internet to a location where these services aren't available. Under these circumstances you will be offered the next best option, but if you choose not to take it the provider will charge a cancellation fee.
Virgin Media customers could have the biggest issue with this because the limited coverage of the VM network could mean they go from 200Mb fibre to a much slower ADSL connection.
In the event you do decide to cancel your provider will calculate a charge based on the type of package and the time remaining on the contract. Each provider's charges differ so you should consult them for the exact cost, but as an example here's how much you may be charged per month for early cancellation of some of Sky, BT and TalkTalk's most popular deals:
Sky Broadband Unlimited and Talk (without TV): £11
Unlimited BT Infinity 1 with weekend calls: £14.25
TalkTalk Essentials: £9.50
If you've only got a month or two remaining on your contract you might decide it's worth paying these charges to swap providers, but the costs could become quite high if you've only recently signed up or renewed. There may also be additional charges if you do not follow the standard migration procedure.
What to do when you're ready to move
Once you've made a decision about your broadband and phone services you can start getting things in motion.
IMPORTANT: you must liaise with the existing occupier of the property to ensure they cancel their phone and broadband service otherwise it will cause delays.
To start, contact your existing provider(s). If you have phone and broadband from the same company you should just need to give them the new property details and moving dates and they'll handle the rest.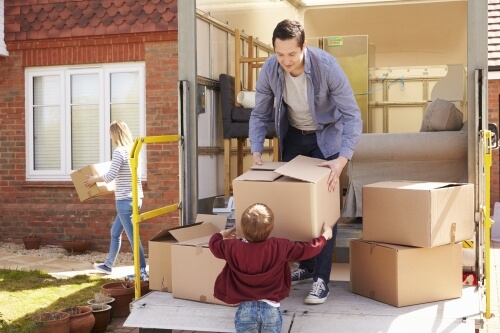 There will be a minimum notification time for arranging a house move but it varies with each company, some may ask you to tell them at least two weeks before, others may require a month. Make sure you know their timeframes well in advance to avoid delays or additional costs.
If you've got separate phone and broadband providers you'll need to first contact your telephone provider and arrange for the line move. You must ask them for a Link Order Reference Number (LORN), sometimes called a Simultaneous Provide Number or SIM. Give this to your broadband company and they'll use it to activate the broadband the same day as the phone line.
Theoretically you should have very little delay in getting things setup. The most common problems occur when the broadband provider does not receive a LORN, which means they must wait until the line is active to order the connection (which could be 10 days later) or the previous occupier has not cancelled their services and your provider is blocked from using the line.
If the line is blocked your ISP should handle it - they'll wait a few days to see if the line is clear, and if not follow a procedure to reclaim it for you. The delay can vary but the ISP should keep you informed of timescales.
If you are switching to a new provider when you move home you should notify the existing companies of the moving date so service is cancelled at that time, and arrange for the setup of the new phone and broadband. Remember that if you are dealing with separate companies you should give the new broadband service the LORN from your phone company to prevent long delays.
Why mobile broadband is useful when moving
In an ideal world you'd move into your new home and instantly have internet access, but often things just don't work out like this. If you cannot be without internet during this time (and it can be a problem when so much is done online now) then mobile broadband is a good stop-gap until you get your fixed line service up and running.
First, use the mobile network coverage links above to check coverage at the new property and find out which offers at least a 3G signal.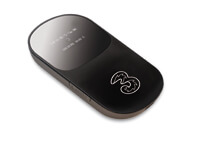 Once you've identified a network, or networks, take a look at our pay as you go mobile broadband deals. Since this is just for the short term you don't want to be signing up for another contract and PAYG is ideal.
There are some good value pre-pay offers which give you a dongle and a bundle of credit to get started. Provided you don't go using it for big downloads or hours of streaming video, a gigabyte or two should be more than sufficient even if your fixed-line takes several weeks to activate.
Pay-per-day is also worth considering. Although expensive in the long term this is perfect for house moves since you may only be without internet for a couple of days. Another option is Samba Mobile, because as well as normal cash top-ups you can get free data credits by simply watching adverts on their web site, so it could be a big money saver for short term use.
If you'd rather not pay for a mobile broadband dongle you could also tether your smartphone by enabling it as a Wi-Fi hotspot, which is a feature built into Android and iPhone. The catch here is that networks generally require you to pay an extra fee for this, and may penalise you if they suspect you've been tethering without authorisation. A notable exception is the Three One Plan, which gives unlimited data and supports tethering.
Save money with a broadband bundle package
Despite the problems with canceling contracts, moving house is a good opportunity to examine your expenditure and see if there are savings to be made. And a really easy way to do this is by signing up for a broadband bundle.
Bundle packages can give you broadband, phone and TV for much less than you'd pay to receive each service from a different company. This is particularly true when it comes to the premium TV services where you can get fast cable or fibre broadband, hundreds of channels and phone line rental in one value package.
There are now four major TV and broadband bundle providers in the UK:
We all know about Sky's satellite TV services: it has a massive selection of channels including loads of HD content and the latest Sky+ box offers recording functions as well as access to catch-up TV from iPlayer and 4OD. Sky also provides internet at up to 76Mb using fibre optic lines, and it's one of the few mainstream ISPs to offer an entirely unlimited and unrestricted connection - there is no traffic shaping, peak times or hidden caps.
In addition to its TV services (which includes the famous TiVo recording box) Virgin provides the fastest mass-market broadband service in the UK. You can choose from either 30Mb, 60Mb or 100Mb lines, and it has started to offer 120Mb in some parts of the country. The catch is that Virgin only has around 50% coverage so remains unavailable in many parts of the UK.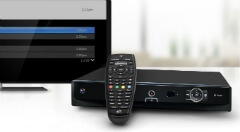 BT is the UK's largest internet provider, and as well as everyday ADSL up to 16Mb you can sign up for BT Infinity to get speeds of up to 76Mb. Its top packages are also completely unlimited.
BT's TV offerings do not have the same dizzying choice of channels as Sky or Virgin, but it is inexpensive. Starting at £5 per month, you get a digital recorder TV box with Freeview channels plus a big helping of on-demand content, while other channels like MTV and SyFy are available for a relatively small extra fee.
Popular budget ISP TalkTalk also now offers a TV bundle. This uses a YouView box (same as BT) and the basic package gives you Freeview plus free on-demand content using their own TalkTalk Player application. But you can boost it with a selection of add-ons to give a very similar choice of channels to Sky and Virgin.
Setting up broadband in your new home
Here are a few tips to help you get the best out of the broadband connection in your new home...
Make sure the router is plugged into the main BT or Virgin Media socket (indicated by a logo on the box).
Avoid extension cables if possible. If you must use an extension get a good quality rounded phone wire, not the cheap flat cables. If you're having work done it's a good opportunity to get it properly setup in the right location so you can avoid extensions (and have the wiring checked).
You may find wireless doesn't work very well. This is a common problem in older properties where thick walls or certain types of construction methods block the signal. You can buy range extender devices to spread the Wi-Fi connection, but a cheap method is to re-purpose old routers by disabling DHCP (consult the manual) and connecting them to a wired network anywhere else in the home to create a new Wi-Fi point.
If you'd like a wired network for the least amount of hassle, pick up some powerline network adapters - these use electrical lines to transmit data and require no complex configuration. All you need to do is plug in one next to your router, then wherever you fit the others you'll have fast network access without the signal issues of wireless.