In this guide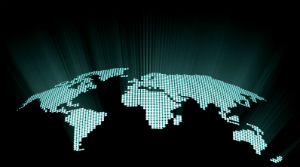 Back when dial-up internet was commonplace and broadband was just starting to make an impact in the UK, BT delivered a product known as 'ADSL Max'. This cutting edge technology promised a blazing 8Mb - a big improvement over other services available at the time.
We enjoy much faster internet now of course, but you may still encounter phrases like 'broadband max', so let's look at what this could mean today so you know just how fast your broadband can be, both now and in the future.
The old meaning of max broadband
In the early 2000s BT began a widespread deployment of ADSL technology to improve broadband connectivity throughout the UK, which at that point was limited to meagre speeds measured in Kilobits per second (Kbps), even on cable. It initially launched under the IPStream brand which offered speeds up to 2Mb, but in 2006 this was superseded by ADSL Max at up to 8Mb.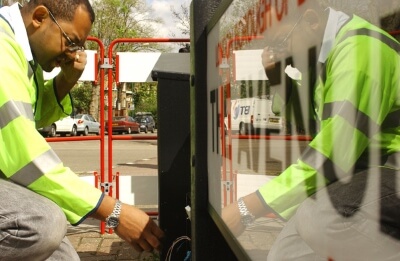 Take a look at the exchange data on SamKnows.com and you'll see that ADSL Max is listed under the broadband availability section, indicating whether or not an exchange is (as most now are) capable of receiving ADSL up to 8Mb. However, ADSL Max and terms like 'broadband max' are no longer used by BT for their products as it's now simply BT Broadband or BT Infinity.
If you just want the cheapest broadband then standard ADSL is widely available and very inexpensive. There are plenty of such services available, check out our broadband deals page for more information. But for those of you after the maximum speed possible there are a growing number of options for very fast broadband.
What are the current maximum broadband speeds?
Outside of business connections the best broadband speed an average consumer can get anywhere in the world is an incredible 2Gb (gigabit per second). But that's only offered by an ISP in Japan and it's going to be some time before we see that kind of performance in the UK. 
You can however get close to that with 1Gb broadband, which is still plenty fast...
To get this kind of speed you'll need a FTTH (Fibre To The Home) connection. Countries such as Sweden and South Korea enjoy fairly widespread access to FTTH, and Google Fibre in the US offers gigabit broadband in selected areas.
In the UK, FTTH is available in a few locations, often from smaller firms. Rural broadband provider Gigaclear has installed FTTH to some villages in rural parts, Hyperoptic offers FTTH to new build flats and CityFibre operates FTTH networks in several areas.
The bigger players are also involved but progress has been slow. BT has been trialling FTTH for several years and it is now becoming an option for a lucky few, but speeds are presently limited to 'just' 330Mb. Virgin Media is also trialling 1Gb broadband, while Sky and TalkTalk have partnered with CityFibre for the deployment of their FTTH network in York.
Which broadband product offers max potential?
Virgin Media
Virgin boasts the fastest mass-market broadband in the UK at the present time, with speeds of up to 362Mb delivered over its fibre (aka cable) network that's available to just over half the population.
BT Fibre
The BT Openreach fibre network is Fibre To The Cabinet (FTTC), where the fibre link runs to street cabinets then uses the standard copper telephone line to reach into homes. While not as fast as a 'full fibre' FTTH network this does offer average speeds up to 63-68Mb. It's sold by BT themselves under the Infinity brand, but is also available from other providers including Sky, TalkTalk, Plusnet and EE.

4G mobile broadband
EE boasts that it can offer up to 80Mb on its 4G network. We've never experienced this personally, but 4G is capable of some very fast speeds which easily outpace ADSL home broadband.
Three Ultrafast 3G
Before Three launched its own 4G service it undertook an upgrade of its 3G network to offer 'Ultrafast 3G' (using HSDPA). If you have a mobile broadband device that supports this standard it can reach and exceed 20Mb.
The near future of broadband max speeds
There are several broadband technologies which have the potential to offer vastly superior speeds and a good level of future proofing.
FTTH
As we mentioned above FTTH is available and can deliver speeds up to 1Gb, which is already incredibly fast. But a full fibre network is capable of a lot more. For example, in 2007 it was reported that a Swedish pensioner had been kitted out with a 40Gb connection courtesy of her engineer son. And BT and Alcatel-Lucent unveiled the results of an experiment where they achieved an amazing 1.4Tb (Terabits per second).
While we're not likely to see big advances on 1Gb home broadband until such networks are more widespread, the important thing is that fibre optic broadband has room to grow so should remain useful for data communications for a long time to come.
G.Fast
G.Fast is a new technology which BT plans to deploy nationwide. It is similar to current FTTC fibre broadband (see 'BT Fibre' above) but uses more frequency over a shorter length of copper cable for quicker speeds - BT reckons it should be able to deliver around 500Mb to most homes.
5G mobile broadband
4G hasn't been out that long but the planning for the next generation of mobile broadband has begun. At this early stage there's less focus on the speed of the network and a lot more discussion about how it will facilitate the Internet of Things, but at MWC 2014 the CEO of Japan's NTT-Docomo stated they were aiming to have 5G be 100 times faster than 4G. And with 4G theoretically capable of 1Gb that could be very quick indeed.