What is mobile WiFi?
Not all dongles are created equal. You're probably familiar with USB mobile broadband dongles - they look like big USB memory sticks and are the cheapest and most common device used to connect to mobile internet services.
Mobile Wi-Fi achieves the same goal of giving you a mobile broadband connection, but the device itself is a little more advanced.
Instead of just connecting to a single computer via USB, mobile WiFi dongles broadcast a local wireless network connection which is available to any (authorised) users in the vicinity, allowing easy sharing of your mobile broadband with any device which supports wireless.
We should mention the naming conventions too, as this can become confusing. As well as being called mobile WiFi, wireless dongles are often referred to as pocket WiFi or MiFi dongles. MiFi is actually the brand name for 3 mobile WiFi, these are otherwise exactly the same thing.
Mobile WiFi dongles vs USB dongles
Not sure which dongle to go for? Let's check out the pluses and minuses of each.
Mobile Wi-Fi pros
Works with any Wi-Fi enabled device. You can use mobile broadband with tablets, games consoles and other hardware which wouldn't support a USB dongle.
Easily share the connection. Mobile Wi-Fi usually supports around five users at a time, more on higher end models. This is great if you're out with friends or family, and ideal for sharing a single mobile broadband connection on holiday.
Very easy to setup. There's no hassle with drivers, just locate the Wi-Fi signal and enter the password.
Mobile Wi-Fi cons
Mobile WiFi deals tend to be more expensive than USB dongles. The hardware's a little more complex so prices are higher.
Limited battery life. Wireless dongles have a battery which is usually good for around five hours, though charging is painless as they use a standard microUSB cable.
Could be less secure. You need to make sure the Wi-Fi password is strong, and remember that it is possible for other connected users to listen to the network traffic.

USB dongle pros
Cheap! USB dongles are the cheapest way to access mobile internet. They're easily available for free on a variety of contracts and very affordable on PAYG.
Secure. A dongle connects to a single PC at a time, and can be protected with a PIN.
USB dongle cons
Works with a single desktop or laptop at a time. With some fiddling it is possible to share the connection but it's nowhere near as easy as a Wi-Fi dongle.
Only supports specific operating systems. You generally can't get a dongle to work with anything other than a Windows or Mac PC, even Linux support is tricky.
Is a Wi-Fi dongle right for you?
The main upside of a Wi-Fi dongle is the ease of sharing a connection and its ability to work with just about any hardware. If you're wanting to share a connection with other people this is simply the easiest way to go about it.
They're particularly useful for travel, those of you with caravans and mobile homes, or looking for a gadget to provide in-car Wi-Fi, should definitely consider a WiFi mobile broadband over a USB dongle.
WiFi broadband is also really useful if you want to connect up tablets, games consoles and other devices which are not compatible with USB dongles.
If you only require mobile broadband for a single computer, then a USB dongle is the cheaper option.
Using mobile Wi-Fi as a replacement for home broadband
With the introduction of 4G mobile broadband, and the increasing speed of 3G networks, replacing your fixed line broadband with a mobile broadband service is now an option. This is particularly good if you live in an area with very poor fixed line connectivity.
Mobile Wi-Fi is the ideal option for this situation, and it's something that's already quite common in the US and other areas with good 4G coverage. It also means you can take your broadband connection wherever you go, and never have to deal with the hassle of switching a fixed service when moving home.
The only thing to watch out for is the sharing limit - generally the dongles will only support around five connections at once, which will be an issue in a busy home, though there are higher end models which support more users.
How to compare mobile WiFi
As you'll see from the comparison table above, it's not as simple as choosing the cheapest deal you can find. As more mobile Wi-Fi deals hit the market, the variety of download limits, contract lengths and prices grows. So which one should you buy?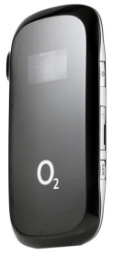 The following section breaks down the decision into the five columns (plus the 'extras' section) above, to give you the complete picture. At the moment, we don't see too much to call between the various mobile Wi-Fi devices themselves, so we suggest you make your decision based largely on the tariff. However, if you want to find out about a device, simply click on its picture for some details.
Setup: This is the essentially what you'll pay for the mobile WiFi dongle itself. If you're happy to sign up for a long contract, you'll be able to get one cheap or even free as a sweetener. Otherwise, you could be looking at anything up to around £100 for your mobile Wi-Fi or MiFi unit. If you're sure this is the way you want to go, and that you're confident in a particular network, taking the long deal with free hardware is probably the way to go.
Monthly price: Quite simply, your monthly bill for the duration of the contract. This will tend to increase the higher the download allowance, and decrease the longer the deal. Be sure to pick a monthly fee you'll be comfortable with even if you fall on slightly harder times, as remember - you're tied into a contract. If the 'monthly price' column lists pay as you go, you'll be paying for the amount of data you use with your mobile WiFi device, rather than a fixed monthly tariff. The price per time period or per GB will be listed in the 'downloads' column.
Contract: Mobile Wi-Fi deals could range from as long as two years to as little as one month, depending on how much you're willing to commit to the mobile network. As we mentioned above, you'll find that the longer you are willing to sign up for, the cheaper your monthly payments should be. There could be other sweeteners too, such as a free mobile WiFi device or perhaps free WiFi hotspot access (meaning you don't have to use your monthly allowance up in certain places, such as cafés). However, be sure you're ready to sign up for a long deal before committing. 'No contract' indicates this is a pay as you go deal, based on data usage rather than a time limit (although you may have to use up your data in an allotted time period).
Speed: This is the maximum speed based on the network, contract and device, and is provided by the network operators. It should be taken as a rough guide only - actual speeds will vary widely according to signal strength and network congestion, among other factors.
Downloads: This column will either list the download limit you will have for your mobile Wi-Fi device each month, or the cost of adding an amount of downloadable data on a pay as you go option. This is one of the most important columns to consider when deciding on which mobile WiFi tariff to go for, as you can save some serious money by taking a lower limit. However, if it doesn't meet your needs, you could find your service restricted if you go over your limit – either that, or you may have to pay an expense excess for using extra data. For help on working out your data usage habits, check out our guide entitled 'How much download usage do I need?'
Extras: This lists any perks that may come with your mobile WiFi purchase (such as free texts, or special offers), or might give extra information such as how many devices you can connect with it. This kind of information can be the real clincher if you're stuck between two choices, but make sure you have decided on an affordable price and acceptable download limit first.