Buyer's guide to the Apple iPad
When the Apple iPad first landed in 2010 tablets weren't a big deal. Even though the form factor had been around for some time they'd never made much of an impact among consumers. Even Google didn't seem all that interested, at that point Android tablets suffered from a severe lack of software and support.
But in typical Apple style their take on an existing concept proved to be a huge success and kicked off the current thirst for tablets, forcing everyone else to play catch-up. Tablets have done so well they've been blamed for the demise of netbooks and drop in PC sales.
The iPad is now on its sixth generation, and it's here things get a little confusing if you're a newcomer, because the little differences between the numerous models can be a minefield for first-time buyers.
Currently available is the iPad Air, iPad Air 2, iPad mini 2, iPad mini 4 and iPad Pro (with either 9.7" or 12.9" screen). Previous models like the original iPad, iPad 2, iPad 3 (confusingly called the 'New iPad') and iPad 4 (aka iPad with Retina Display) have been discontinued.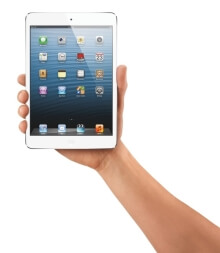 The iPad Air 2 is one of the best currently available in terms of specifications, but this equates to higher prices.
It has more powerful processor and graphics hardware, more RAM and up to 128GB of internal memory. The big change though is its screen: the resolution is a massive 2048 x 1536. That's sharper than your HDTV.
Also available is the iPad Mini range, which provides similar power to the bigger models and a high res screen but in the compact 7.9-inch form factor.
The good news is that whatever iPad you choose you aren't really going to miss out on anything, because apps purchased from the Apple App Store are generally compatible across all models.
Mobile broadband on your iPad: 4G, 3G and network coverage
All models of the iPad come with Wi-Fi, but are also available with optional mobile broadband support - you need to make sure you purchase this version if you want to access the internet on the move without a wireless connection. All the deals listed in our comparison table above are for the '+Data' version of the iPad to work with mobile networks.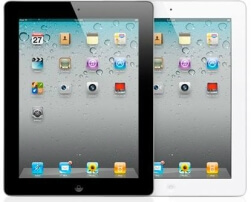 The iPad Air and iPad Mini models support 4G connectivity in addition to 3G, giving you the fastest possible speeds when connected to 4G networks.
An important thing to note about the 4G enabled iPad is that you cannot use 4G outside of the UK, but 3G should usually work when abroad - just watch out for those roaming charges.
As with any mobile broadband service you must check network coverage before buying. At minimum you'll need a good 3G signal, but if you do want 4G you'll need to confirm you're within range of a 4G network as they are currently limited compared to the reach of 3G.
Click the network logos below to run a coverage check:
iPad deals explained
We've broken our iPad deals down into a few key areas to help make it easier to compare the offers. Here's what you need to look out for when choosing an iPad.
The up-front cost for the iPad and setup. Some of these deals may be free, but those with an initial charge can work out cheaper in the long run. If you want to save a bit of cash here look out for refurbished iPads, which have been returned unwanted and refreshed by the network.
The price of your contract each month without additional charges. This should not change unless you exceed the download cap.
The length of your commitment to the network. 24 months is now standard, unfortunately.
The maximum mobile broadband speed. This data is based upon the speed of the network and the speed supported by the iPad, however it is only an estimate and the actual performance can be much lower depending on signal strength and network capacity. Take this as a guideline only.
The maximum amount of data you can use each month within your contract. Additional data usage will be charged at a per-MB or per-GB fee - check with the network.
Tablets vs laptops: which is right for you?
We're increasingly likely to consider a tablet like the iPad over a laptop, but is this the right decision for you?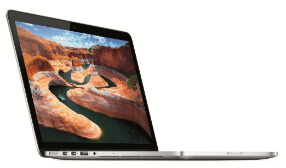 Tablets are highly portable and benefit from a long battery life. And in the case of both Apple and Android the app markets are filled to the brim with apps and games, many either free or very cheap.
But tablets lack the raw horsepower of even a cheap laptop PC, and if you intend to use an iPad for work you may struggle with the on-screen keyboard for long periods of typing (but keyboard accessories are available).
More seriously, simple things like editing documents and images and transferring from to and from the device are not as simple as they are on a laptop. Also remember that the iPad does not have USB ports for external hard disks and other expansions and peripherals.
For general entertainment - video, gaming, browsing the web - it's hard to find a better travel companion than an iPad. But for serious work tasks you're likely to miss the flexibility and software choice of a Windows or Apple laptop.