A buyer's guide to cheap mobile broadband
No one wants to pay over the odds for anything, especially when signing up for a service such as mobile broadband. Most of us also have mobile and broadband contracts too, so another expensive monthly commitment is the last thing we need.
Luckily there's no shortage of inexpensive mobile internet deals. But how do you know if you're getting good value for money, or whether a particular offer is right for your needs?
Let's take a look at what you need to know when comparing the cheapest mobile broadband.
Contract or pay as you go?
The mobile broadband deals listed in the table above are all contract offers, with varying contract lengths. But mobile broadband is also available on PAYG where, like a mobile phone, you buy top-ups which give a certain amount of time-limited data usage.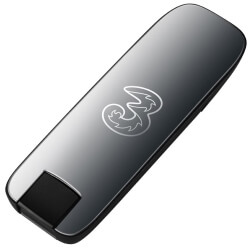 You might think that PAYG is the cheapest option for mobile broadband because it can be topped up for only £10, but as contract mobile broadband tends to offer more data allowance for less money it can offer a significant saving over PAYG top-ups for heavy users.
If you're planning on using mobile broadband as an alternative to home broadband, or using it for data-intensive tasks like streaming video, then a contract is going to be the cheapest.
There's also the up-front cost. Many contract deals are free at sign-up so you're not paying anything until the first monthly charge.
For PAYG you have to pay for the dongle too, which can be a fair amount if you've gone for a higher end Wi-Fi dongle.
Rolling monthly vs long contracts
Mobile broadband contracts are available as both short rolling monthly deals and longer commitments of 12-24 months.

The rolling monthly contracts have the advantage that they can be cancelled at any time without any early termination charges, which is useful if you're uncertain about how long you may need the service.
However, rolling monthly is a little more expensive. There will be an initial cost for the dongle and you'll get a lower data allowance for the money. It can still be slightly better value than PAYG credit top-ups, but if you know that you won't be needing the mobile internet connection for a long period then PAYG is probably worth considering instead.
Longer contracts offer the most bang for your buck. They will typically be free to begin with and the data limits can be very generous, often giving you 10GB or more per month for far less than either PAYG or rolling monthly.
Of course, you are committed for that term and it's often 24 months now, so if you cancel early there'll be a fee based on the remaining time.
What's in a dongle?
There are two types of mobile broadband dongle: USB and Wi-Fi.
USB is the cheapest and most common, so if you're looking for the best value this is going to save some money. However, USB dongles are only able to connect to a single laptop or desktop at a time, and they only work with specific versions of Windows and Apple Mac OS (and sometimes Linux). Using a USB dongle with a tablet is not usually possible.
Mobile Wi-Fi dongles on the other hand have the ability to share a connection with multiple users, and allow any device with wireless networking support to get online, so you can use them to hook up tablets and games consoles as well as computers. These are pricier, but if you shop around there are Wi-Fi dongle contracts with either free setup or very low setup fee so it doesn't necessarily need to cost a lot.
How to compare cheap mobile internet deals
Our comparison tables are broken down into the key areas you need to consider when choosing a package.

How much you'll pay up front. This covers the cost of the device but on longer contracts it is usually free. Generally, the shorter or cheaper the contract, the higher this will be.
Your monthly commitment before additional costs. You won't pay any more than this so long as you do not exceed the data limit.
The length of the contract.
The estimate speed of the service based upon the network's capabilities and the speed supported by the dongle. This figure is a best-case scenario provided by the network and will vary depending on signal strength and network congestion.
This is how much data you can use within your contract price. It's affected by both uploads and downloads. See our guide "how much download usage do I need?" for a lot more information about this important aspect of mobile broadband.
Before you buy: check the network coverage
One very important thing to check before you buy any mobile broadband service is the network coverage in your area. If you cannot receive at least a 3G signal the connection will be almost unusable. This is rarer now - UK mobile coverage is very good - but it can still happen.
Finding out is easy - just click the network logos below and enter a place name or postcode.