Guide to comparing mobile broadband
by Chris Marling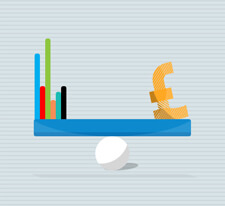 Before you sign up to any mobile broadband package it's worth doing plenty of research to ensure the provider has coverage in your area and that the terms of contract and price are right for you.
Broadband Genie has a regularly updated mobile broadband comparison tool where you can quickly compare prices and package details, and jump straight to the provider's own website to sign up.
There is a lot to consider when comparing mobile broadband deals; if you're new to it, it can seem a daunting task. To make your job as easy as possible, we've broken down each part of the decision process below and explained them step by step.
Mobile broadband coverage
Before you set your heart on a particular dongle, tablet deal or tariff, make sure the mobile internet service provider (ISP) you want has good coverage in the areas you're most likely to use its service. For more on this, see our dedicated guide to mobile broadband coverage or visit the network's own coverage tools by clicking the logos below.
Mobile internet hardware
There are a variety of hardware solutions available which let you receive mobile broadband. These devices receive the mobile broadband signal and contain the SIM card that manages your account (in the same way a mobile phone SIM works). Which is best for you will depend on what you want to do with it and how much you want to spend.
Built-in mobile broadband: Some tablets, iPads and laptops have integrated mobile broadband hardware. If you don't want a dongle to carry around, why not pick up a machine where your mobile broadband SIM slips straight inside? If you're interested in getting an iPad or tablet deal with built-in mobile internet check our tablets and iPad deals page.
Dongle: Many users connect to the mobile internet via a USB modem, more commonly called a dongle (or mobile broadband stick) which attaches to a laptop or PC via a USB port. They are small, cheap and easily transportable, and very convenient to use on multiple machines, however in most cases they will only work with recent versions of Windows and Apple OS X.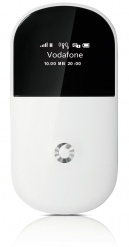 Mobile Wi-Fi, or MiFi: MiFi devices are wireless modems that receive the mobile broadband signal, allowing you to share that signal between several devices at once. Because the signal is shared using standard Wi-Fi networking it can be used with anything which supports wireless, including tablets and games consoles.
Data card: A data card is an early type of mobile internet device which accepted a SIM card and slotted into a 'PC Card' bay on a laptop. Though once common, USB made such interfaces obsolete and it's now only used by a small number of business laptops for specialist purposes. If you still have a data card and wish to continue using the SIM on a newer system you can purchase a device with integrated mobile broadband support, or use a USB or Wi-Fi dongle.
SIM-only: If you buy a dongle direct from your mobile internet provider, it will come with the software for that individual company and is unlikely to be able to be used with a different SIM card from another provider. However, there are plenty of unlocked dongles on the market, and SIM-only deals allow you to just drop in a SIM for the network of your choice.
Monthly price
This usually consists of a set-up fee, plus a monthly tariff or pay as you go (prepay) rate – special offers will also be listed here.
However, don't fall into the trap of thinking the advertised rate is the maximum you can be charged: mobile broadband packages have extra costs for things such as getting online abroad, or going over your agreed limit. Make sure you are aware of these charges before you sign up to avoid any nasty unexpected bills.
Contract, or pay as you go?
As with mobile phones, you have two basic choices before looking into greater detail: contract, or pay as you go (PAYG). As time has gone by, the traditional differences between the two have blurred a little. You can now get one month contracts, for example, while it's possible to get PAYG gift packs that come with huge amounts of credit preloaded. However, the principals remain the same.
PAYG: The main advantage of pay as you mobile broadband is that you're not tied in to a lengthy contract, instead 'topping up' your account with credit when you think you're going to need it. If you're not a regular internet user, this could be a good way of saving money. However, for this flexibility, you will tend to find the initial cost of the dongle will be more, as will the rate per GB of usage.
Contract: Generally, contract deals will work out better value for money. Mobile internet providers will reward your commitment to the long haul with all kinds of incentives, such as laptops, free dongles and cheaper download rates. Of course, once you've entered into the contract, that's that – it will be costly to buy yourself out. Be sure this is exactly what you want before committing.
Speed: 3G and 4G mobile broadband
This refers to the speed your connection is capable of. This is a contentious area, with 'max' speeds of anything up to 21Mb for 3G (via Three) and 80Mb for 4G being advertised.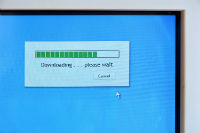 In reality, most users will currently find they should be able to get an average speed of around 5Mb on 3G, with 4G or Three 3G reaching 10-20Mb or more. 4G was only introduced to the UK by EE late in 2012,with the rest of the networks introducing it during 2013, and coverage remains patchy compared to 3G.
We would not currently advise taking a particular package based on its advertised 'up to' speed. Instead, remember you can return a product bought online within seven working days thanks to the UK's distance selling regulations. If you've checked coverage in your area but then get your mobile broadband up and running and find the speed is unacceptable, be sure to return it and find a provider who can offer you a service that lives up to your expectations.
If you do want to try 4G just be prepared for the fact you may face the usual difficulties of 'early adopters': low percentage of national coverage, high prices and intermittent 4G service (although you will get 3G where 4G is not available).
Data limit
The data allowance is the amount of data (film clips, music, web sites etc) you can use on your mobile broadband each month and can be a key differentiator between mobile broadband deals. If you go over your limit, providers will usually charge you on a pay-as-you-go rate if you exceed the monthly download limit. Although it is sometimes called a 'download' limit remember that both downloads and uploads count toward the monthly cap.
If you don't know how much data you might use up take a look at our guide to what you get for a gigabyte (or GB). Also, if you're intending to use your dongle outside of the UK, please see our guide to using mobile broadband abroad and our Mobile Broadband Roaming Map as it can be extremely expensive.
Extras
This section will list any extra details of the deal, including sweeteners such as free Wi-Fi hotspot use or laptop specifications. Anything in red represents a limited time offer, so you may want to snap these deals up fast to avoid missing out.
And finally...
Once you're sure you've found the right package for you, the best place to go to sort out a fixed-term contract is directly through the provider, which we link to via the 'go' button (you can also click on the company logo in the 'Package' column). By going directly to the provider's website you should be able to fill in an online form (or call a number) to set up your mobile broadband deal. You should be up and running in a few days, so just head off to our main mobile broadband comparison page and get comparing!