In this guide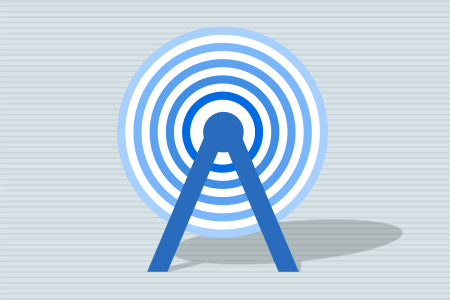 There are four major mobile network operators in the UK which own, operate and maintain the network infrastructure that provides our phones, tablets and mobile broadband dongles with signal. These are EE, O2, Three and Vodafone.
In addition to the network operators there are other providers such as Sky Mobile, giffgaff, Lebara and TalkTalk Mobile. These services, known as MVNOs, use one of the major network operators but offer alternative deals and niche packages catering to customers with specific requirements.
What is an MVNO?
A Mobile Virtual Network Operator (MVNO) is a mobile service which does not operate its own infrastructure but leases it from a network operator and resells access under its own brand.
Why should I use an MVNO?
If only one or two networks have signal in your area but you're not sold on the packages they offer it is worth looking at MVNOs using the same network so you can choose from a wider selection of deals. 
Plus MVNOs are often good value for money, and may have unique features such as flexible contracts, cheap international calls or services catering to the specialist needs of a particular group. Also, MVNOs from providers like Sky, BT and TalkTalk offer discounts or extras if you are also a TV or home broadband subscriber.
Are there any downsides to an MVNO?
By going with one of the four major network operators you'll have access to high street stores across the UK, something most MVNOs do not have. And MVNOs are often smaller operations, lacking the large teams of well trained and experienced customer support staff available with the main networks.
While MVNOs may have cheaper prices, you may not be able to get the latest smartphones, tablets or dongles on a contract. Many MVNO deals are SIM only so it is up to you to supply the hardware.
And it's important to note that an MVNO may not support the same features offered by its network provider, particularly mobile roaming and fast 4G mobile broadband.
How can I check coverage for my mobile network?
Because MVNOs use one of the four main networks you can make use of the official network coverage check tools to confirm reception before buying. 
Click the logos below to access these in your web browser:
But of course in order to check coverage, you need to know which provider your MVNO is using...
Which network does my mobile service use?
Here you can find a list of some MVNOs available in the UK with information on which network they use, and whether they support 4G and roaming. This covers the most popular providers as well as some smaller companies, but if there's one we've missed that you think should be included please get in touch.
| | | | |
| --- | --- | --- | --- |
| MVNO | Provider | 4G? | Roaming? |
| Asda Mobile | EE | Yes | Yes |
| BT | EE | Yes | Yes |
| Anywhere SIM | EE, O2, Three, Vodafone | Yes | EU only |
| Ecotalk | Three | Yes | Yes |
| FreedomPop | Three | Yes | Yes |
| giffgaff | O2 | Yes | Yes |
| iD Mobile | Three | Yes | Yes |
| KCOM Mobile | O2 | Yes | Yes |
| Lebara Mobile | Vodafone | No | Yes |
| Lycamobile | O2 | Yes | Yes |
| OwnFone | EE, O2, Vodafone | No | No |
| Plusnet Mobile | EE | Yes | Yes |
| Sky Mobile | O2 | Yes | Yes |
| TalkTalk Mobile | Vodafone, but switching to O2 | Yes | Yes |
| Tesco Mobile | O2 | Yes | Yes |
| The People's Operator | Three | Yes | Yes |
| Truphone | O2 | Yes | Yes |
| Virgin Mobile | EE | Yes | Yes |