Buyer's guide: high speed mobile broadband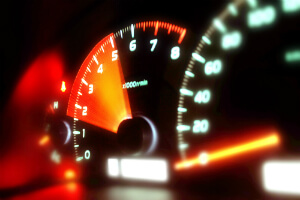 If you spend a lot of time online at home and already have a fixed line broadband setup using ADSL or fibre, then you'll know what a benefit it can be having high speed broadband.
Having a high speed connection to the internet allows you to do so much more with your online time, and now that a wealth of interactive content is available through this medium, it's becoming an increasingly important part of everyday life for all of us.
You may be considering mobile broadband to stay connected away from the home. But is it possible to get a similar experience to home broadband, and what should you look for to get the best high speed mobile broadband package?
How fast is mobile broadband?
If you take a look at our comparison table above you'll see we've included a speed estimate for all the packages. This is just an estimate though, as we all know too well these things don't typically stand up in reality.
Performance tests carried out by Ofcom at five cities around the UK found 3G mobile broadband delivered an average of 6Mb while 4G reached an average speed of 17Mb.
It's fair to assume that you can expect to receive at least a few megabits per second on a typical 3G mobile broadband service, but there is a good chance it could be much faster. You have to remember though that mobile broadband relies on a strong signal and is heavily susceptible to network congestion, so it doesn't take much for the connectivity to drop right off.
4G or 3G?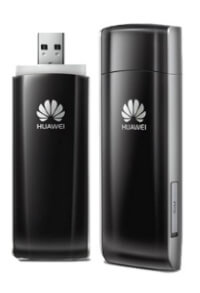 4G mobile broadband services have been available in the UK since the end of 2013 and seem the obvious choice for anyone looking to get very fast mobile broadband. After all, some deals are offering max speeds up to 80Mb, while users are often achieving 20+Mb via 4G devices.
But you shouldn't dismiss 3G just yet. Not only is it sometimes the cheapest option, but it's also more widespread and to compete with 4G services some providers - notably Three - have been rolling out superfast 3G using a technology known as DC-HSDPA.
Provided you have compatible equipment (many smartphones and dongles now support this standard) you can get upwards of 20Mb using this ultrafast 3G.
The downside is that ultrafast 3G is not yet available in every area and there's little guidance from providers about where it's available. 4G, while not yet available across the whole country (see the coverage checkers for each network below), is clearly advertised as being live in specific towns and cities.
If 4G is available in your location it's the way to go for very fastest mobile broadband possible, but it's still worth investigating the 3G connectivity to see if there's a cheap alternative.
Does the dongle matter?
Compare mobile broadband offers and you'll see that dongles come in a variety of shapes, sizes and prices, and this can have some impact on the performance of your mobile internet service.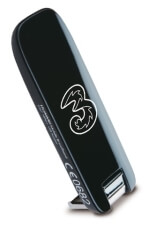 The key point to note is that the cheapest dongles may not support the fastest network standards (like DC-HSDPA or 4G) so you should ensure your equipment is up to scratch if you want to get the most out of the network.
But the pricier dongles also benefit from higher quality materials, and some little extras like swiveling USB heads which aim to improve signal reception. A few models even include external antenna ports which can, when coupled with an appropriate antenna, give a drastic increase in signal strength.
Wi-Fi dongles are also handy for low-signal areas because they don't need to be tethered to a laptop to function. You can just put them up on a shelf and connect with wireless.
How to get the fastest mobile broadband
Here are a few tips to maximise the speed of your mobile internet.
If your computer is running a large amount of software in the background and it's communicating over the internet you'll see the impact over mobile broadband. Shut down unnecessary tasks until you're back on a fixed line connection.
Confirm signal strength before buying
A strong signal is vital. Use the following links to check coverage in your area, if you can't get at least 3G you'll find mobile broadband too slow to be useable:
We mentioned that you can put a Wi-Fi dongle on a shelf to improve reception, a similar trick for USB dongles is to buy a cheap USB extension lead and find a better position for reception. This is a quick 'n' dirty fix for low-signal areas.
Call your network provider
It's not unusual for networks to suffer outages and mast problems. If you're experiencing a particularly slow connection it's worth either calling the support line or, if possible and available, accessing their online network status tools.