Guide to the Apple iPad SIM card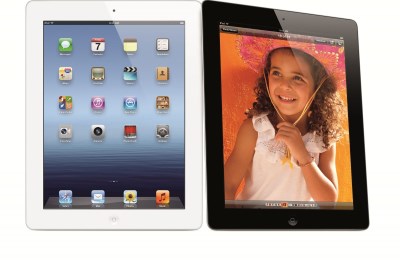 Apple had previously dismissed the idea of a tablet so it was surprising when the iPad was first announced. Of course it didn't take long for this sexy slab of electronics to prove a massive hit and now they're among the most desirable gadgets on the planet.
As with anything Apple the design is delicious and build quality is rock-solid. Of course you pay a premium for that and the iPad range isn't cheap, but it's likely that you'll get good use out of it along with wowing family, friends and colleagues into the bargain.
So, what's the iPad all about? Well, in simple terms you can think of it as an oversized smartphone, aside from the fact that you can't make calls with it. Alternatively you can look at it as a very small computer, which is not quite a netbook and definitely not a laptop. It could also be seen as a very pricey ebook, which can be used for reading digital versions of traditional book titles, although in reality it's so much more than that.
No matter what you think it should be referred to, one of the main things the iPad will be able to do is get you connected to the internet and your email, but if you want to do that away from the home you'll need to pick an extra item: an iPad SIM. With a SIM card for iPad you'll be able to take advantage of mobile networks all over the UK to get online without a Wi-Fi link.
Get connected with an iPad SIM card
If you're looking to pick up an Apple iPad in the UK and have heard that you can connect to the mobile internet without a dongle, then you heard right. However hooking up to the online world in this fashion isn't quite the same as getting a dongle connected to your laptop in the traditional mobile broadband fashion. Nor is it the same as connecting via a SIM from your phone either.
At this point in the process it's also worth pointing out that if you want to get connected on the move without any additional equipment you should be sure to purchase a data-enabled version of the iPad. This variant will have a higher price tag but it's worth spending the extra cash because it will include the mobile broadband hardware and accept a SIM. Otherwise the iPad will only support Wi-Fi connectivity so you'll either be limited to accessing hotspots or have to use a mobile broadband Wi-Fi dongle, which means carrying extra equipment.
The iPad and iPad 2 micro SIM
Even once you've got your mits on an Apple iPad you're not going to be able to get online via the dongle route. The reasoning behind this is simple, and a little bit frustrating because although the iPad looks a treat there's not a great deal on offer when it comes to connectivity ports. Look around the casing and you won't be seeing any USB ports, which is what USB dongles get inserted into in order to pass the mobile broadband signal onto the device you're using.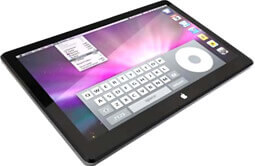 So, as a result, you'll need to go down another avenue in order to start enjoying mobile internet in the same way as you would on a regular laptop or netbook computer. What you'll need to do is get yourself sorted out with an iPad micro SIM. This nifty little thing works in the same way as a SIM card usually does, in that it stores your information as per normal, but it's almost half the size of a standard SIM card.
Nevertheless, despite its diminutive statistics, this little micro SIM will allow you to access mobile broadband wherever you can get a mobile broadband signal. So, in other words, it'll perform like other similarly enabled devices and allow you to access online activities on the train or while you're away from home on holiday or business. Attaching one to an iPad therefore gives you all of the same handy connectivity that you get with laptops and netbooks, but the overall package is much smaller.
In that respect, the iPad SIM cards can be an excellent way of staying online without much of the bulk normally associated with computing while you're away from home. And, once you're connected using an Apple iPad, the online experience is undeniably impressive, with a crystal-clear screen to view content, excellent usability from the operating system and, of course, lots of software apps that can compliment your experience. Admittedly you'll need some cheering up after spending all the money on an iPad, but by shopping around for the right iPad SIM deals then you should be able to shave off some of the extra costs involved in enjoying mobile broadband in this way.
The iPad 2 SIM card is exactly the same as the original 3G iPad SIM card so if you are upgrading from an iPad to an iPad 2 you should be able to transfer your SIM straight in to your iPad 2 SIM slot. If you have just bought yourself an iPad 2 3G then the next thing to do is get yourself an iPad 2 3G SIM card by searching the comparison table above.
What about an iPad 3 and iPad with Retina Display SIM?
If you've got an iPad 3 or iPad with Retina Display then you don't need to worry about getting a different SIM to older models. Both the iPad 3 and iPad 4 (aka iPad with Retina Display) SIM card are the same micro SIM as previous models so if you've already got a SIM for iPad then you won't need to purchase another.
The iPad mini 2, iPad mini 3 and iPad mini 4 nano SIM
The iPad Mini range is Apple's cheapest tablet so far. It's also the first to change the 9.7-inch screen size which has been standard since the original, and what you're left with is an iPad that's a lot more portable and a great deal more comfortable to hold and use. The compact dimensions and lower price are a great combination.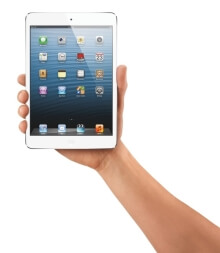 You don't really miss out on features either. The older iPad Mini 2 is still packing a dual core processor, up to 64GB storage and a high resolution display, and is fully compatible with the full range of iPad apps. The newer iPad mini 4 boast improved camera, screen and processing power.
Like its bigger brothers the iPad Mini also has mobile data enabled model. However, it is not compatible with the same micro SIM as the iPad, iPad 2, iPad 3 or iPad with Retina Display. Instead you have to use a new nano SIM.
The nano SIM was first seen on the iPhone 5 and, as the name implies, is smaller than a micro SIM.
It is possible to cut down a standard or micro SIM to nano SIM size, but if you don't want to do this you can just ask your network provider for a replacement.
This doesn't affect the deals and you can still get the same offers shown above, just make sure to select a nano SIM when buying.
The iPad Air and iPad Air 2
The iPad Air is the fifth mid-range iPad, and so-called because (as with the Macbook Air ultrabook) it's thinner and lighter than ever before. It's successor, the iPad Air 2, is even thinner and even more powerful.
Both of these iPads use a nano SIM like the original iPad Mini, so if you already own one of them you don't need to do anything different to get the new ones online. Otherwise, you'll need to speak to your network about switching to a nano SIM or ensure you purchase a nano SIM when signing up to a new mobile broadband deal.
The iPad Pro
Apple's most powerful tablet ever is an impressive mobile workstation, available with either a 12.9" or 9.7" display. Thankfully though it uses a nano SIM just like the Air and mini range so you may not need to worry about picking up a new SIM card if you decide to go with one of these.
iPad (2017) SIM card
In 2017 Apple launched a new version of its mid-range 9.7-inch iPad, simply called "iPad". This model replaces the previous iPad Air range, and as the hardware is fairly similar it continues to utilise the same size nano SIM.
So if you already owned an iPad mini, iPad Air or any other model using a nano SIM, you don't need to do anything to continue using a mobile broadband service on the 2017 iPad.
Still not sure whether you need a micro or nano SIM for your iPad?
Here's a handy table which shows exactly which SIM card is supported by each model of the iPad, from the earliest to the very latest edition:
Note that some networks will supply a Combi SIM which converts between different sizes.
Can I get 4G on my iPad?
Now that 4G networks are available in the UK you can take advantage of this superfast mobile broadband on your data enabled iPad. All iPads since the iPad 4, including iPad mini, support 4G. Note that the (now discontinued) iPad 3 (aka 'New iPad') did have 4G, however it was for a specific frequency that will never be available on any UK network, so if you do want 4G on your iPad and own this model you will need to upgrade to one of the latest versions, or use a Wi-Fi dongle.
So where are the iPad SIM deals, then?
O2, Vodafone, 3 Mobile and EE all offer various types of plans for the iPad, though you'll find these change regularly so it's always worth taking the time to compare the available offers to see which gives you the best value for money.
As with all of our mobile broadband deals, using the comparison table above is a great way of getting an overview of what's available, and the core points to consider when trying to make an informed decision on what deal to go for. Not only can you compare prices to find the cheapest, but you narrow your search by various aspects of your required broadband service. In addition to this you can read user reviews and find out about their experience.
After deciding on the tariff that suits your needs the best then simply press 'GO' to be taken to the mobile broadband supplier's home page. When you get there it's a very straightforward process in order to sign up directly with them, right there and then, depending on the iPad SIM cards that are best suited for your needs.
Getting connected with an iPad SIM card
Once you've decided on an iPad SIM card data plan that best suits your needs you'll then get your card and you'll be up and running in no time at all. All you need to do is to insert your iPad SIM into the iPad in the slot provided, then connect your iPad to an Apple Mac or Windows PC. You'll then need to open up iTunes. When you're ready to connect to the iPad SIM cards mobile data service you'll have to follow the on-device instructions where available or simply follow the guidelines supplied with your iPad SIM card.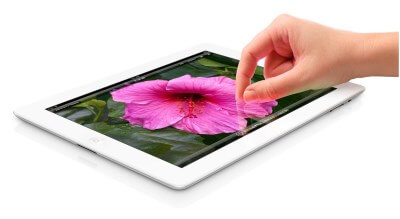 Depending on what sort of usage needs you have there should be an array of different plans becoming available over the coming months. You might be a fairly lightweight user who doesn't want to commit to lengthy contracts that tie you in for a long period. If that's the case then you could try investigating a package that only requires that you pay for a months usage at a time, plus there's no requirement for any additional commitment if you think that paying in chunks like this is more favourable than going down a contract route.
There's actually quite a lot of flexibility involved with using a data-enabled iPad to connect to the web. For starters, because you can enable a the mobile service at any time there's no need to buy the SIM card at the same time. You'll probably find that it's not entirely realistic to add your iPad to an existing deal if you already have an iPhone as phone and data plans for that are generally a separate entity. However, you may find that there is the option for adding a data plan to an existing iPhone package in some cases, although you'll need to run this buy the provider to see if it's possible and allowed under their terms and conditions.
Key points about iPad SIMs
Remember that many phone SIM cards will not fit into your iPad, and if they do it's unlikely you'll get any service, you'll need to purchase specialised iPad SIM cards in order to take advantage of the mobile internet access.
You'll also need to read up on the information pertaining to data limits for using a 3G or 4G package on the iPad. Invariably you'll always be able to add extra data allowance if you're a heavyweight user, or perhaps switch to a more capable deal that offers much more in the way of flexibility.
Travelling with the iPad? Well, remember that you can always connect to Wi-Fi hotspots pretty much anywhere you go in the world. However, if you're hooking up to your iPad SIMs data service then a potentially more effective idea is to buy a SIM card from a local network provider when you arrive at your chosen destination. Don't be tempted to simply assume that your deal or package will cover your online needs while you're overseas as getting this wrong can result in very expensive bills. Be sure to check with your network provider on what sort of terms and conditions they specify for connecting when you're on your travels.
iPad SIM UK: compare iPad SIM deals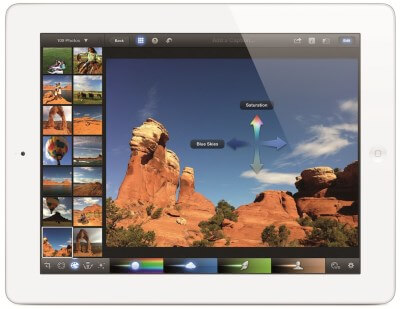 While it certainly pays to compare the best deals and offers here in the UK before you buy, as well as checking the reviews from consumers, you'll need to search really hard to find the best prices and cheapest deals. That's essentially because Apple doesn't really reduce the price of its hardware and network provoiders find it difficult to do the same for things like SIM cards for the iPad as a result. Nevertheless, there are cheap options out there and by using the comparison tables here you'll definitely be able to find the best deals and offers currently available.