Buyer's guide: what is no contract broadband?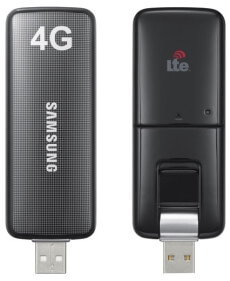 It's hard to avoid contracts in today's world. Electricity, internet, smartphones, landlines, insurance... most services in the UK now include a long-term commitment, and you're increasingly likely to find that these are in excess of 12 months.
Signing up for a new mobile broadband contract will typically involve agreeing to a 12, 18 or 24 month contract, and breaking that early can land you with some hefty charges. So when comparing mobile broadband deals a no contract broadband package is an appealing option, rather than signing your life away.
While they are referred to as 'no contract', these kinds of offers are also known as rolling monthly contracts because while you're not in it for the long haul you do still have an agreement with a network to pay a set amount. However this is just a 30 day term, so you can cancel at any time and the most you'll ever pay is the remaining month.
Note that what we're talking about here is mobile broadband, however it is also possible to get home broadband on rolling monthly or short term contracts.
Is mobile broadband with no contract right for me?
Mobile broadband is available on a variety of packages: pay as you go, short and long term contract and SIM only. So how do you know which is the right setup for your needs? Here are some key points to know about no contract mobile broadband...

Since you can cancel with only 30 days notice and don't have to worry about early termination fees, no contract deals offer much more flexibility than lengthier contracts. In the case of PAYG there's not even any notice period to worry about.
Contract mobile broadband offers the most bang for your buck in terms of data limits - you'll generally get more data allowance for the same money compared to either PAYG or rolling monthly.
For heavy usage contract still offers the best value for money, however no contract MBB does generally sit somewhere in the middle, giving you more allowance than equivalent PAYG top-ups.
When you enter into a long contract for mobile broadband the price usually includes the cost of the dongle so you often don't pay anything up-front. For no contract mobile broadband though you will pay for the equipment initially.
The exception are SIM only deals, they may be free but you'll need to source your own dongle.
How to choose a no contract broadband deal
When selecting a no contract mobile broadband offer here are the main points to look out for as you compare...
The cost for purchasing the bundle. As stated, SIM only will usually be free but otherwise you'll have to pay something. The basic USB dongles are fairly cheap, while at the pricier end are Wi-Fi dongles - useful for tablets and games consoles as well as laptops as they connect over wireless.
The minimum cost of your mobile broadband each month. This won't change unless you exceed the data cap. The cheapest offers are around £5 per month (though the data limit is obviously very small at that price). When it comes PAYG you'll need to consider the top-up costs - we'll try to list some in the table but providers can offer many different packages so you may need to investigate further.
The estimated speed of your mobile broadband service. This is a best case number supplied by the network, so be prepared for it to be much lower than this optimistic figure. The speed depends on the standards supported by your dongle and network (some networks have introduced ultrafast 'DC-HSDPA' 3G which can reach 20Mb, and 4G is spreading across the country), signal strength and network congestion. It's incredibly important to check signal coverage before you buy.
The amount of data you have to use each month for your contract price. Remember this is affected by both downloads and uploads and certain activities such as video streaming will use data much faster. For further help, see our data usage guide.