Buyer's guide: Samsung Galaxy Tab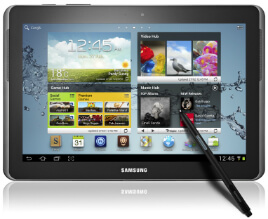 With a flood of Android devices hitting the market selecting the right tablet can be a challenge. There are a huge number of very cheap models that sit within impulse buy territory, but the risk is that you'll end up with a sub-par slate.
However brand name models are also falling in price very quickly, and that includes the excellent Samsung Galaxy Tab range, many of which are now available with built in mobile broadband support so you can get internet access on the move.
Here's our guide to what you should look for when selecting a Samsung Galaxy Tab and mobile broadband deal.
Android vs iPad vs Windows
The iPad is no longer the only game in town. Prospective tablet owners can now choose from a huge selection of Android devices (including the Galaxy Tab), and systems running Microsoft's Windows OS. But which is right for you?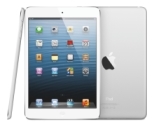 Apple iPad
Gorgeous hardware design; excellent app compatibility; wide range of tablet-specific apps; top of the range iPad has an outstanding display; cheaper options available in the form of older models and iPad Mini; vast choice of accessories.
Prices are high compared to Android; closed OS can cause irritating restrictions on basic functionality like transferring files; lacking extensive customisation options; does not have extra hardware features like full USB, memory card slots and HDMI.

Android
Huge choice of hardware; prices to suit every budget; vast and varied app store; many tablets include full size USB, HDMI out and other useful ports; hugely customisable.
Some cheap tablets are sub-par and should be avoided; user experience not as welcoming as iPad; wide variety of hardware and OS versions can impact app compatibility; limited number of tablet-specific apps; poorer choice of accessories compared to iPad.

Windows
Most are compatible with standard Windows software; some powerful devices with removable keyboards; new UI is better suited to touch screen than traditional Windows desktop.
Older Windows 8 RT devices suffer very poor software compatibility; limited selection of tablet specific apps; Windows tablets have comparatively short battery life; Pricing tends to swing between either very cheap or very expensive.
Comparing Samsung Galaxy Tab models
The Galaxy Tab range has been going for a few years and there's now a vast choice of models carrying the name. But how do you know which one to go for?
The most obvious difference between the Galaxy Tab range is the screen size. The smallest models at present are 7-inches, and they go right up to 10.1-inch. This is typically indicated by the model name itself - such as Galaxy Tab 7.0 or Galaxy Tab 10.1.
It's personal preference as to whether you go for a 7 or 8 inch model or the larger 10-inch versions. The bigger Tabs are better suited to getting the most from high-def movies, web browsing and games while at home, but if you're going to be using it on the move then a 7-inch model could be more appropriate.
Processor, memory and storage
When you compare Galaxy Tab models remember to consider the processing power and memory available. Older models may be enticing as they're cheaper, but a tablet with a good amount of horsepower to hand will give a better experience, and this is particularly important if you're planning on using it for HD video, gaming or as a replacement for a laptop.
The Galaxy Note tablet
The Galaxy Note is a recent addition to Samsung's tablet line-up. Following on from the smartphones of the same name the Note tablets include a digital stylus which allows you to draw and write on the screen. It's a huge plus for artists because unlike other tablet stylus accessories the Note's pen is pressure sensitive, giving it a lot more precision.
Communication and connectivity
All the Galaxy Tab offers listed in our comparison table above are for the mobile data enabled versions, which means they include mobile broadband support built in and do not require a dongle. Wireless networking and Bluetooth are also standard features for any modern tablet, and many Galaxy Tab models also include USB ports and microSD memory slots.
How to choose the right Samsung Galaxy Tab deal
Here are some key points to keep in mind when comparing Galaxy Tab offers and selecting your mobile broadband deal...
The upfront cost and monthly contract fee
Buying a tablet on a contract means you will often get the opportunity to purchase it below the full retail price, but you are signing on for a commitment and that may be as much as 24 months. Contract tablet deals do offer more data usage for less money than PAYG, and mean you don't have to pay huge lump sums initially, but you may want to consider the total cost of the device over the full life of the contract including the monthly fee.
Data limits
This is very important when considering any mobile broadband package. The cheap monthly contracts may appeal but the data allowance could be so small you'll end up going over your limit very quickly. We have a comprehensive guide to data usage which should help you decide how much you need, but as a general rule web browsing and email use very little (so you can get away with the cheapest contracts or PAYG top-ups) while media streaming and file downloads will quickly eat up a big chunk of data.
Galaxy Tab on PAYG
We also list some pay-as-you-go Galaxy Tab offers. These do not generally offer any real benefits in terms of the cost of the tablet, but when bought like this you are getting a PAYG SIM in the bundle so it's ready to get online right away. PAYG is best for infrequent or light use, top it up when required but stick to Wi-Fi whenever possible to save money.
Check your network coverage!
This is absolutely vital - you must ensure you can get at least a 3G signal in the area(s) you plan on using a data-enabled Galaxy Tab, or indeed any other mobile broadband device. To check this simply click the network logos below to see their UK coverage maps: