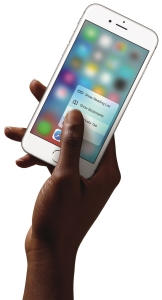 Mobile phones used to be something we'd upgrade annually, signing up for another year's contract in return for the latest and greatest model. But this is no longer as commonplace as it once was.
The pace of development has changed. Major innovations are rarer and new handsets might offer only minor improvements with little to tempt those who are happy with their existing device. Plus the cost of powerful mobile hardware has never been lower, leading to a flood of impressive budget models. For many of us paying a hefty monthly fee for up to two years doesn't make sense when it's cheaper to buy a new phone outright whenever we need (or want) to.
What is a SIM only deal?
With a SIM only deal you're getting the SIM card with a bundle of minutes, texts and data, minus the extra cost of a mobile phone. So if you're happy with your current mobile or want the freedom to swap and change smartphones whenever you feel like it, a SIM only package might be ideal. They're quick and easy to buy and use, and as the SIM cards are usually free there should be minimal up front cost.
What should I look for in a SIM only deal?
In the comparison table above you'll find contract SIM deals from all the network operators - O2, Three, Vodafone and EE - plus many other popular providers such as GiffGaff, TalkTalk Mobile, ASDA Mobile, Mobile by Sainsbury's and The People's Operator. There's a huge choice, so what should you look out for when comparing SIM only offers?
An important factor is contract term. As with mobile phones, home broadband and mobile broadband the SIM only packages are available on a variety of contract lengths.
There are straightforward 30 day or 'no contract' options where you pay monthly and can cancel at any time. These are perfect if you need the flexibility of being able to switch providers or deals at a moment's notice, or if you're not certain how long you'll need the service for. They're also good as an alternative to pay-as-you-go where exceeding your allowance doesn't require manual top-up, and they may not require any kind of credit check.
However a downside of these rolling monthly contracts is that they do not tend to offer the best value for money. You may find that a longer term agreement will net more minutes, text and data allowance at the same price.
If you don't mind agreeing to a longer term, SIM only deals can be had on 12, 18 or 24 month contracts. It's up to you to decide which is the right fit but keep in mind that cancelling early will incur a fee. However, as mentioned above you'll find that such deals will give you the most bang for buck, particularly when it comes to data allowance.
Your SIM only deal will provide a certain number of calling minutes, text messages and internet data usage for each billing period. Running over this or using services not included in the allowance (such as premium texts or international calls) will be charged at an additional rate set by your mobile operator.
Try to estimate your likely usage, then allow a little extra. Keep within the limits and avoid pricey premium numbers so there are no surprise bills at the end of the month.
Text messages are rarely a concern, even on the cheaper packages, as most operators provide either an extremely generous allowance or unlimited texting. Calls and data can quickly drive up your bill though, so consider this when selecting a deal. If you're on the phone constantly it may be much cheaper to pay more each month for a deal with lots of minutes rather than forking out for the per-minute charge.
When it comes to mobile internet you should be careful about data-intensive tasks such as video and audio streaming and file downloads. Also remember that sending MMS picture messages uses data. For more information about how to work out what sort of data limit you might need visit our guide to mobile broadband data usage.
Which SIM card size do I need?
There are three different kinds of SIM cards used by smartphones and tablets so when buying a SIM only deal you should make sure to choose one that's compatible with your device.
We now have the choice of the older standard SIM, the smaller micro SIM and the even tinier nano SIM. If you're not sure which you need, consult the user manual for your handset or find the specs online, it should be clearly stated. Some SIM only deals will provide a combi SIM which converts between sizes so you do not need to select it when buying.
If you've got the wrong size it is possible to cut a standard SIM down to micro or nano size, but your mobile operator should be able to quickly swap between sizes with just a little downtime when transferring. If they have a high street presence this can typically be done while you wait.