TenTel broadband half price, including no contract deals!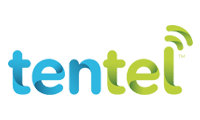 TenTel has a money saving offer that's running until the end September, giving you half price off the monthly broadband fees as well as optional discounts on Roku TV gear.
TenTel Broadband Unlimited is usually £12.99 plus £15.99 line rental, but for the first six months it's reduced to only £6.49 plus line rental. Unusually, this is a six month contract so you're free to switch to another package or provider at the end of the discount period.
TenTel is also fairly unique for offering "no contract" broadband where you can cancel at any time without worrying about hefty charges. TenTel Broadband Unlimited on a monthly contract is also £6.49 plus line rental for the first six months. The major difference in cost with this package is the £35 setup fee, which is waived if you sign up for a longer term.
TenTel is also offering discounts on Roku TV streaming hardware. When you sign up for a package there's an option to get up to 50% off these handy gadgets, which provide free and easy access to a wide variety of streaming video services.
Offer expires on 30 Sep 2016 - ends in 3 days
See full details of this deal >>
Back to latest money saving deals »