Up to 12 months free broadband with Origin Broadband deals, plus free setup and delivery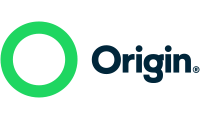 Origin Broadband is a newcomer to the Broadband Genie comparison tables and while it may not be a name you're familiar with, Origin's packages are definitely worth a look if you're after a good value service with no hidden extras.
All of Origin's packages come with free setup, there aren't even any delivery costs for the free Wi-Fi router, which is a high quality Asus model. Origin customers also get the benefit of free UK-based 24/7 technical support and the unlimited deals are truly unlimited with no fair usage caps or other restrictions.
Origin Broadband packages are currently available at a discount. Origin Fibre Broadband with an unlimited 38Mb connection is usually £13.59 plus £17.99 line rental, but for the first six months is reduced to only £3.59 plus line rental. The 76Mb Origin Max Broadband is also reduced for the first six months, from £20 to £10, not including line rental.
If you don't need fibre speeds, 17Mb Origin Broadband is free for the first 12 months (of a 12 month contract) so you'll only pay for the line rental, after which it reverts to the regular price of £9.99 per month.
See full details of this deal >>
Back to latest money saving deals »