Online exclusive: TalkTalk broadband free for 12 months with £75 voucher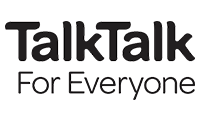 Until the 27th of September you can save £90 on a broadband package and claim a £75 high street shopping voucher.
Sign up for TalkTalk SimplyBroadband now and you can enjoy free broadband for the whole of the 12 month contract, saving £7.50 every month on the regular price. As well as that you'll also receive a £75 shopping voucher which can be used in thousands of high street stores.
With TalkTalk SimplyBroadband you get unlimited broadband up to 17Mb, a phone line and free broadband router. Line rental of £17.70 per month applies, but you'll only pay for the calls you make (though inclusive anytime calls can be added for just £5 extra).
Offer expires on 27 Sep 2016 - ends in 1 day
See full details of this deal >>
Back to latest money saving deals »