TalkTalk relaunches entire broadband range with all-in pricing and no hidden fees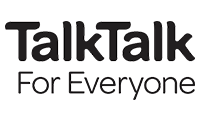 TalkTalk has announced a major change to its broadband line-up, launching a new range with all inclusive costs and price guarantees.
Starting today all TalkTalk broadband packages will have a single price for both broadband and line rental, simplifying price comparisons when searching for a new service. When choosing TalkTalk broadband you'll now have the choice of two base packages which can be further customised with extra features:
Unlimited 17Mb broadband and a phone line for £22.95 per month, and free setup.
TalkTalk Faster Fibre Broadband
Unlimited 38Mb broadband and a phone line for £27, plus one-off £25 setup fee.
Both packages include an 18 month price guarantee so you'll never pay more than this for the entire length of the contract (not including extras such as phone calls, of course).
TalkTalk will continue to offer TV services and optional boosts. The standard TalkTalk TV package has a one-off fee of £25 for the YouView box (which includes live pause and rewind) but is otherwise free. TalkTalk TV Plus is an additional £6 per month plus a one-off charge of £25, but as well as a better YouView box offering recording functions, it also gives you access to more than 30 extra channels including Sky 1 and Comedy Central.
No inclusive calls are included in the standard broadband and line rental bundle, but can be added at any time. This includes an international call boost from £2.50 and unlimited UK calls for £5.
Are you an existing TalkTalk customer? If you're happy with your current package then good news - this will remain unchanged. But if you like the sound of these new offers you can switch and receive the same deal as new subscribers.
See full details of this deal >>
Back to latest money saving deals »