Savings for your company with latest Plusnet Unlimited Business Broadband deals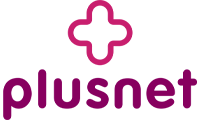 Plusnet is running a promotion on selected business broadband packages right now, offering savings on the cost of broadband for two years. Plusnet is among the most popular business ISPs in the country, and received several above average ratings in our recent business broadband survey.
Prices for the broadband service are as little as a few pounds per month. Until the 22nd of November Plusnet Unlimited Business Broadband includes a 17Mb unlimited connection and phone line for just £1.99 plus £12.50 line rental. Or the same package including free anytime calls is just £5.99 plus line rental.
Need faster fibre broadband? Plusnet Unlimited Business Fibre Broadband provides your organisation with a super-speedy 76Mb link and inclusive anytime calls for just £24 plus line rental for the entire length of the 24 month contract, down from the regular price of £33. This offer ends on the 1st of November.
All Plusnet Business packages includes a free Wi-Fi router (£4.99 postage applies), 24/7 support and optional static IP.
Remember that business broadband prices exclude VAT.
Offer expires on 22 Nov 2016 - ends in 32 days
See full details of this deal >>
Back to latest money saving deals »