Sky Mobile available now with flexible plans and free calls and texts for Sky TV customers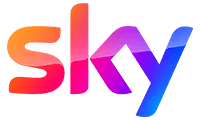 Sky Mobile is now available from Broadband Genie. The new network from the satellite TV and home broadband operator promises to deliver extremely good value - especially for Sky TV subscribers.
Sky's mobile service is piggybacking on the O2 network so coverage is strong throughout the country, but Sky Mobile also has a few intriguing features which aim to set it apart in an increasingly crowded market.
There are three packages to choose from: 1GB data for £10, 3GB for £15 and 5GB for £20.
But unlike other mobile deals you do not lose unused data - any data allowance remaining at the end of the month can be stored in a "piggybank". Stored data remains valid for up to three years, and can be cashed in whenever you need it.
And what about voice and texts? Sky Mobile's call plans are refreshingly straightforward with a choice of "Pay As You Use" at a cost of 10p per minute or 10p per text, or unlimited calls and texts for only £10.
Even better, Sky TV subscribers can get calls and texts entirely free on up to five SIM cards per household. That could add up to a serious saving for your family.
All Sky Mobile plans come on a 12 month contract, but you are free to change your "mix" each month. So if you need more (or less) data or find you're making lots of calls it can be modified without penalty.
See full details of this deal >>