TalkTalk fibre broadband now just £27 with free setup, plus half-price TalkTalk TV box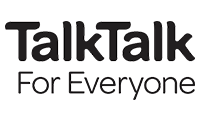 TalkTalk has some cracking broadband deals right now that can save you money on both internet and TV - and they come with a promise of no mid-contract price increases.
TalkTalk Faster Fibre gives you an unlimited 38Mb fibre connection and phone line for just £27 per month for the first 18 months. There's no setup fee and not even any postage costs for the free router. No calls are included on the landline, but if you want anytime calling added it's only £5 extra.
The same fibre connection can also be picked up with TalkTalk TV Plus. TalkTalk Faster Fibre + TV Plus not only includes unlimited 38Mb broadband but also a TV box with more than 30 entertainment channels (as well as Freeview of course).
The TalkTalk TV box offers recording and live pause and rewind features, on-demand content (including Netflix subscription support) and optional premium channel bundles on flexible one month contracts. This package is currently available for £36.50 for 18 months. The fibre setup is free, so your only upfront cost is the TV box - which is currently available for just £25 from the usual price of £50!
Both of these packages also benefit from an 18 month fixed price guarantee - TalkTalk promise that the cost of your broadband, phone and TV won't change for the entire length of the contract.
Plus you also get a free Wi-Fi router, free security tools and a free mobile SIM with 500MB data per month!
Offer expires on 16 Mar 2017 - ends in 19 days
See full details of this deal >>