Exclusive offer: unlimited broadband and phone line for just £15.99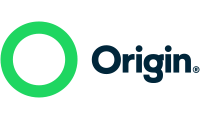 We're back with another fantastic exclusive deal you won't find anywhere else!
Sign up for an Origin broadband and phone line package by the 30th of April and you'll pay only £15.99 per month for the first 12 months. Plus, even after the 12 month contract is over the full price is still just £17.99.
That's an incredible deal and one of the cheapest home broadband packages available, and it's only on offer from Broadband Genie.
The package gives you an unlimited broadband service up to 17Mb, plus a phone line, and the price includes both broadband and line rental.
Origin may not be a name you're familiar with, but they offer affordable broadband backed up by 24/7 UK-based support. Your package will also include a free broadband router with free postage.
Offer expires on 30 Apr 2017 - ends in 2 days
See full details of this deal >>