Broadband Genie exclusive: £75 Amazon voucher with EE fibre broadband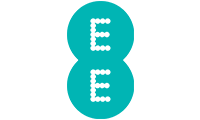 Until the 31st of July anyone buying an EE fibre broadband package through Broadband Genie will receive a £75 Amazon voucher. This is an exclusive online-only offer you won't find anywhere else.
If you just want a superfast broadband service, EE Fibre Broadband provides unlimited fibre up to 38Mb and a phone line with inclusive weekend calling. This is £28.50 for the first 18 months, then £34.50. The same package is also available with even faster 76Mb fibre for £32.50 for 18 months (then £40.50).
Want to save even more by including TV or mobile? EE Fibre Broadband & EE TV includes unlimited 38Mb fibre and a phone line, plus an EE TV box. The box includes live pause and rewind features, catch-up and on-demand viewing, and has 1TB of storage for hundreds of hours of recordings. This bundle is just £36.50 for 18 months, then £39.50.
All EE fibre packages include a free Bright Box 2 Wi-Fi router and one year Norton Online Security subscription. You can also claim a £50 early cancellation credit if your existing provider charges when switching to EE.
View the full EE fibre broadband range and sign up now to take advantage of this fantastic offer.
Offer expires on 31 Jul 2017 - ends in 11 days
See full details of this deal >>