Origin Broadband features and review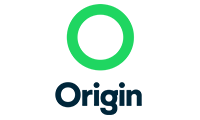 A relative newcomer to the UK's broadband market, Origin was founded in 2011 initially as a super local provider serving the Doncaster area. Since then it's expanded to offer home and business broadband nationwide, and built its own private network which is now the 6th largest in the country.
Origin offers truly unlimited broadband packages with no fair use policies or traffic shaping. It's 24/7 support team are UK based, and the free wireless router is a good quality Asus model, a step above the cheap hubs offered by many providers. You also get free installation - including fibre broadband - and there aren't even any delivery costs for the broadband router.
In addition to regular broadband contracts Origin also money saving packages where you can pay in advance for savings over the monthly costs.
Want to know more about Origin and whether it's the right provider for you? Let's take a closer look!
What does Origin Broadband offer?
Broadband
As as is the case with the vast majority of fixed line home broadband providers, Origin Broadband resells access to the BT Openreach network, so its broadband options are in line with other ISPs. You've got the choice of either cheap ADSL or fast fibre optic broadband (dependant on your exchange - see availability below) using a standard BT telephone line.
All Origin Broadband deals include a free Asus router. For an optional extra charge you can upgrade to a higher end model.
Phone
A landline telephone is required for Origin Broadband, and you must take the line rental at the same time as the broadband. Origin does not provide broadband without a phone line. The standard line rental package is simply pay-as-you-go, so you're not charged extra for inclusive calling if you don't make landline calls. Optional evening and weekend, anytime and international call bundles are available.
If you opt for an Origin Broadband Supersaver package, line rental and internet can be paid 12, 18 or 24 months in advance for a maximum saving of 31% over the regular price.
Origin Broadband coverage and speed
Origin Broadband deals are available to the majority of premises across the UK. Most will have access to at least ADSL with an average speed of 11Mb, but fibre optic broadband is now available to more than 90% of properties. In a few areas the speed may be limited to a maximum 8Mb using ADSL, but these are the exception rather than the rule now.
Your choice of services depends on the local exchange, and how far you are from it. You can quickly get an idea of what type of broadband is available by entering your postcode into the postcode check on the Broadband Genie comparison table. Packages will be filtered by location so you'll only see deals applicable to your area.
If you'd like to find out more about broadband availability, visit our local broadband page for help, including guides to specific locations.
Origin Broadband speed
Origin Broadband offers three packages with three different speeds:
Origin Broadband - 11Mb average download, 1Mb average upload speed.
Origin Fibre - 35Mb average download speed, 9Mb average upload speed.
Origin Max - 63Mb average download speed, 17Mb average upload speed.
The speed of your broadband will not only depend on which of these packages you select, but will also be affected by distance from the exchange and the quality of your phone line. This is why broadband speeds are always "up to".
When you join Origin Broadband you'll be given a speed estimate based on your location. These are generally quite accurate, but if you feel the performance is not up to scratch you should contact technical support to investigate.
Origin Broadband usage limits and traffic management
Origin Broadband packages are all totally unlimited. There are no download limits, no fair use caps and no traffic management.
Origin Broadband - in summary
Unlike much of the competition Origin Broadband does not shower its subscribers in free extras. But you do get truly unlimited broadband, clear pricing with no hidden surprises and - perhaps crucially for some - free 24/7 UK-based support. There are some big discounts to be had on its Supersaver deals too, but in order to get these you must be willing to hand over at least £189.99 in one go, which may be a big ask for many of those looking at a budget provider.
To find out more read our full Origin Broadband review.
More about Origin Broadband