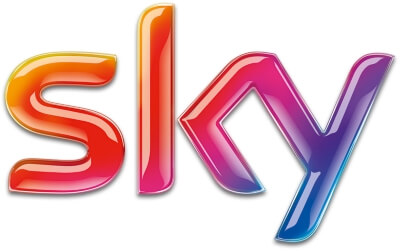 Sky telephone and broadband bundles are a very popular option for getting both phone and internet services.
They provide excellent value for money and there's a variety of packages to fit your particular requirements, whether you want superfast internet or simply the cheapest service possible.
What's included in a Sky broadband and phone package?
There's a large variety of Sky phone and internet packages, but they all have some key features in common. Whichever you choose, you'll get the following...
Telephone line
A standard BT network phone line is needed to use Sky broadband. If you do not already have an active line or work is needed, Sky will send out a BT engineer. The line rental is standard across all Sky telephone and broadband deals though there may be additional call package fees depending on what package you choose.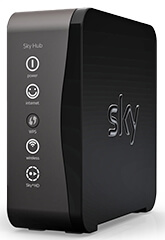 Broadband
Sky phone and broadband is available with cheap ADSL internet or superfast fibre optic broadband. ADSL is a good choice if you're on a tight budget, but fibre is much faster and better suited to families and shared homes.
Sky Hub
Every Sky broadband customer gets a free Sky Hub Wi-Fi router. In addition to connecting to the internet this provides wired and wireless home networking capabilities to easily share the broadband around your home.
Free Wi-Fi
The Cloud is Sky's own nationwide public Wi-Fi hotspot network. Every Sky customer gets free access to The Cloud, so you can get online for free at many locations around the country.
Sky phone and broadband speeds and calling bundles
If keeping the cost low is crucial, ADSL is typically the cheapest option. However, with a maximum download speed of 17Mb and upload of just 512Kb it's not well suited to large file downloads, HD video streaming or households where the connection is shared.
Fibre optic internet is much quicker. With a maximum download of either 38Mb or 76Mb and upload speeds reaching up to 20Mb it's more suitable for handling demanding tasks and supporting multiple users. Fibre is a little more expensive, but still remains easily affordable.
Another consideration when comparing Sky broadband and phone are the optional inclusive call packages. These can save money, but not everyone needs them.
If, like many of us now, you no longer use a landline for voice calls you can ignore these extras and opt for a Sky bundle where you simply pay the line rental and any calls are charged at Sky's regular per-minute rates. Don't make any calls and there will be no extra costs.
But if you do make regular use of the phone for calls you could save a significant amount by choosing an inclusive calling package. For an extra monthly fee you can make as many phone calls as you like without being charged per-minute.