TalkTalk Business broadband features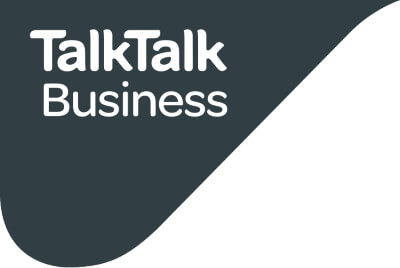 Broadband is an essential utility for businesses of all sizes, but it can be a tricky subject for small business owners in particular. Keeping costs low is vital yet business broadband packages may command a premium and appear to offer little advantage over a regular consumer service.
TalkTalk Business broadband deals offer everything a modern business owner needs at a price that is affordable for even the smallest company.
What do you get with TalkTalk Business broadband deals?
TalkTalk Business broadband users benefit from a range of features designed to make using your broadband service as easy and affordable as possible.
Unlimited broadband
All TalkTalk Business broadband deals are completely unlimited so you'll never have to worry about speed restrictions or extra charges.
Static IP address
A static IP is essential for many businesses, and with TalkTalk Business broadband you get at least one free static IP, with some packages offering four at no additional cost.
Free line installation
Need a new phone line? Setup is free of charge with TalkTalk Business Broadband deals.
24/7 support
Business customers get a dedicated UK based support line open 24 hours.
Free premises move
With some TalkTalk Business packages there is no charge for moving the service to new premises.
Free Wi-Fi router
TalkTalk Business broadband has everything you need to get started, including a free Wi-Fi broadband router for accessing the internet and creating a small office network to share files.
TalkTalk Business broadband speeds
TalkTalk Business Broadband is available with a maximum speed of either 17Mb (using ADSL technology) or up to 76Mb (with a fibre optic connection).
Which is right for your business? That will depend on what you're doing online and the number of users and devices to be supported.
ADSL internet is suitable for sole traders and small businesses with just a couple of employees. It is sufficient for most tasks, though with a very low upload rate of 1Mb at best it is not ideal if you are going to frequently send large files.
For faster downloads and uploads, as well as handling the requirements of more than a couple of employees, fibre optic business broadband is recommended. With download speeds up to 76Mb and upload speeds up to 20Mb, transferring large amounts of data is effortless.
Comparing and buying business broadband deals
Broadband downtime is bad for business so we've made comparing business packages really simple to help you get connected as quickly as possible.
To begin, enter your postcode into the postcode checker to filter deals by availability in the area. Once you know what's on offer, use the filters to narrow down the options and click the table headings to sort by the most important criteria.
Not sure what's right for you, or confused about a technical term? Our broadband guides and features are packed with useful information, and you can also read reviews left by other users to get a better sense of whether a particular broadband provider is the right fit.