TenTel broadband features and review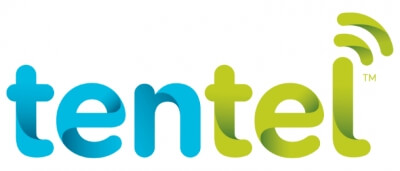 Standing out in the UK's bustling broadband and phone market is tricky, but TenTel manage it by offering some intriguing short term contracts and bundle deals.
Unlike many other providers TenTel offer both phone and broadband on a "no contract" rolling monthly agreement or short six month term.
Being able to cancel at short notice without the risk of big fees is a major plus point, particularly for students, renters or anyone else who may only be living in a property for a short time.
TenTel also offer bundle packages where you pay for the entire year of broadband and phone up front, which could result in a big saving over equivalent monthly fees.
And customer service is a major focus for TenTel, with their customer service charter promising transparency and honesty.
What does TenTel offer?
Broadband
TenTel broadband deals use the BT Openreach network and so offer the standard choice of ADSL and fibre optic. Where TenTel differ is the wide range of bundles and options.
On ADSL broadband you have the choice of no contract or six month contract deals, with capped and unlimited monthly usage. Or you can pick up a longer and slightly cheaper 18 month contract. And there's also the option of 'TenTel Advance' - for a one-off cost of £249 every 12 months you'll get unlimited broadband and inclusive weekend calling.
Fibre optic broadband deals are available up to 38Mb with 100GB monthly usage, or up to 76Mb with unlimited usage, both on an 18 month contract.
Phone
Many of the TenTel broadband deals do not feature inclusive calls so you'll just pay the standard per-minute charges. That's preferable if like many of us now you rely on a mobile phone for chatting, but if you make regular use of the landline you can choose from one of the following TenTel phone add-ons to save some money. No contract is involved, so you can change or cancel at any time without charge.
Hello Calls 60
60 minutes to UK landlines at any time
£2.50 extra
Hello Calls 100
100 minutes to UK landlines at any time
£4 extra
Hello Calls 200
200 minutes to UK landlines at any time
£6 extra
Hello Calls Unlimited
Unlimited any time calling to UK landlines
£7.50 extra
Phone bundles can also be customised with the following optional extras:
Hello Mobile
50% cheaper mobile calls
£2.50 extra
Hello International 100
100 minutes to selected international destinations
£6 extra
Hello International Unlimited
Unlimited calls to selected international destinations
£10 extra
TV
TV bundles are fast becoming a standard feature among broadband providers, but again TenTel has tried to do something a little different. Rather than offering a branded set-top box that requires an aerial or dish and comes with additional monthly charges, you have the option to buy a Roku streaming TV device at a discounted price alongside the broadband.
Roku streamers do not need a TV aerial so in keeping with TenTel's short broadband contracts they're a lot more flexible (and you don't need to pay for a TV licence). They include support for popular on-demand and catch-up services such as All4, Netflix, iPlayer and Amazon Instant Video, along with a huge library of niche interest providers. And you can use Roku to stream your own music and video via the free Plex home media software.
TenTel broadband coverage and speed
TenTel broadband availability
TenTel broadband and phone is available to most homes across the UK. The only requirement is that you have, or can get, a BT Openreach phone line and are within range of an Openreach exchange.
The choice of services and the broadband speed will depend on the distance from the exchange, and the services the exchange provides. Almost every exchange now supports at least ADSL up to 17Mb, and fibre is available to more than 80% of premises.
To get started, use the postcode checker on Broadband Genie's comparison tables. This will show what type of broadband is available at your location. If you'd like to know more about the different types of broadband, read our handy guide. And for further information about coverage visit our local broadband page.
TenTel broadband speed
As a provider of BT Openreach network services, TenTel's broadband speeds are in line with almost all other ISPs. They offer:
ADSL up to 17Mb download - Inexpensive entry level broadband that's ideal if you're on a budget. It's important to note that the actual speed of an ADSL connection (not just from TenTel but with any ISP) can be far below the "up to" maximum, so if you're far from the exchange or the line is poor quality it could be much slower.
Fibre optic up to 38Mb or 76Mb download - Fibre broadband is the best choice for busy families and shared homes, or anyone who wants to transfer large amounts of data very quickly. Again the "up to" figure is only a potential maximum, but often a fibre connection will come closer to the top speed than ADSL.
TenTel usage limits and traffic management
TenTel offers both limited and unlimited broadband. Some of the limited packages may be suitable for light use, but the monthly allowance on the cheap deals is very low even for a budget provider.
There is no traffic management used on TenTel broadband packages.
TenTel - the Broadband Genie review
We like...
Short term broadband and phone contracts
Flexible packages
Discounted Roku TV streamers
UK based support
No credit checks
We don't like…
Long contracts on fibre broadband
Very small usage limits on cheapest deals
If you're reluctant to sign up for yet another long contract then TenTel's monthly and six month agreements will be a very welcome sight. While you will pay a little bit more, these offer loads of flexibility. However it is a shame that fibre broadband is only offered on an 18 month basis.
As well as the short contracts TenTel also has lots of options for customising a package to suit. We especially like the choice of paying for everything up front for 12 months, which saves money and means one less monthly payment coming out of your bank account.
However, think carefully before selecting one of TenTel's cheapest ADSL bundles. These have low data limits and are not going to be suitable for anything other than very occasionally use.