Who are
Virgin

?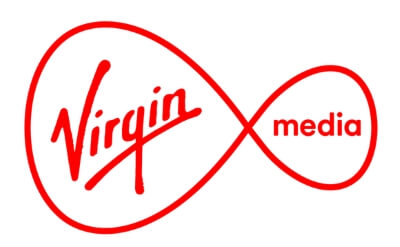 Virgin Media began life as a merger between the UK's biggest cable television and internet providers: NTL and Telewest. Shortly after the two combined they joined with Virgin Mobile and the ADSL provider Virgin.net, and NTL:Telewest transformed into Virgin Media.
Virgin Media has grown rapidly to become one of the UK's most popular home broadband and TV providers. It is also incredibly important, because Virgin operates its own network and so represents the only major nationwide competition to BT network services. Virgin has used its technology and position in the market to upgrades broadband speeds at a far greater pace than other providers and it's now the fastest mass market ISP in the country.
Virgin packages, broadband speeds and services
Virgin offers a wide range of packages to suit all kinds of budgets and requirements, including several unique features. But what is Virgin Media broadband, and what's available? Let's take a closer look!
What is Virgin Media broadband?
The majority of ISPs in the UK utilise the BT Openreach infrastructure. They are reselling BT network services, which is why most ISPs offer the same choice of either ADSL up to 17Mb or fibre optic up to 76Mb, delivering the connection down your telephone line.
But Virgin Media broadband is different. Virgin operates its own network which uses a mix of ultrafast fibre optic lines to street cabinets, then coaxial cables to complete the connection into homes. The technology is known as Hybrid Fibre Coaxial (HFC) and is somewhat similar to the FTTC (Fibre To The Cabinet) used by the BT network. The coaxial lines are why Virgin was (and often still is) referred to as a cable broadband provider, though Virgin now calls it fibre broadband. If you want to know more, or would like to see if you can get Virgin broadband, use our Virgin Broadband checker.
How fast are Virgin broadband packages?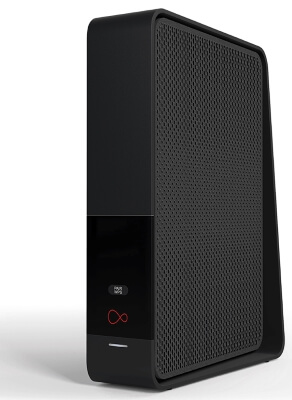 Virgin has been aggressive about upgrading its broadband service and it's now able to offer the fastest connectivity of any nationwide ISP.
Virgin Media broadband packages are available with download speeds of 50Mb, 100Mb or 200Mb. There are also 300Mb options for businesses, and we can expect these speeds (plus further upgrades) to be offered to home subscribers in the near future. Going by past upgrades, those on the middle or upper speed tiers can expect to have their speed boosted free of charge as Virgin rolls out new packages.
While the speeds are stated as "up to" because it's impossible to guarantee the exact performance, you will generally find that Virgin broadband comes very close to the maximum rate in practice.
With such high speeds it's the perfect choice for anyone who demands the best performance for large downloads, HD streaming and coping with the demands of shared and family homes.
Broadband without a phone line and student broadband
Virgin offers something that few other ISPs can match: broadband without a phone line. Virgin's network does not rely on access to a phone line, so if you don't want a landline phone there's no need to pay the line rental. Virgin offers exactly the same broadband speeds and TV bundles with or without a phone.
Virgin is also one of the few providers to offer internet deals aimed at students. When available (they're only on sale a few months of the year) these nine month contracts are ideal for students who may not be living in the same property long term and wish to avoid lengthy contracts. This is especially good when you can get Virgin student broadband without a phone line!
You'll find all these packages listed in our comparison tables, so look out for them as you compare Virgin deals. You can use the filters to show these deals, along with other options such as bundles, fibre and free-setup broadband (although the latter is rarely provided by Virgin).
Are Virgin broadband deals available in my area?
Virgin broadband is fantastic but sadly it's not something everyone can get. Virgin's network, while available in many areas of the UK, is not as widespread as some other types of broadband.
However, you can quickly find out if Virgin deals are available in your location by entering your postcode into the postcode checker on our comparison tables.
This will filter packages by location to display only those services which are available at your telephone exchange. Please note that further checks will need to be carried out by Virgin to ensure the broadband is available to your actual address, but you'll do this at the very start of the signup process before they take any other details. At the same time Virgin will also provide you with an accurate speed estimate.
Virgin TV deals
As one of the leading premium TV operators in the UK, Virgin Media is able to offer an incredible wealth of features to satisfy even the most demanding viewers. Whatever your interests, you'll find something suitable with a Virgin package.
What is Virgin TV, and what's on offer?
While Sky uses satellites and BT and TalkTalk have net-connected Freeview boxes, Virgin delivers its TV content over the same coaxial cables it uses for broadband. This means you don't need anything bolted to your house, and if you can get their broadband service you'll also be able to sign up for a TV package.
The choice of channels is extensive, and in addition to broadcast channels you'll also benefit from loads of extra on-demand and catch-up content. All Virgin TV packages also come with the highly rated Virgin TiVo box.
The Virgin TiVo box and TV Anywhere
Virgin's TiVo TV box is a well regarded set top box that comes brimming with great features to make your TV viewing even more enjoyable.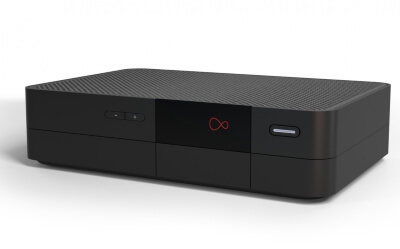 TiVo is a smart set top box which allows you to pause and rewind live TV, and record hundreds of hours using its built-in hard drive. TiVo allows you to record up to three channels at once while watching a fourth. You can also use series link to automatically grab a whole season, or even record everything your favourite actors appear in using the WishList feature.
TiVo also includes apps for Netflix, Spotify and YouTube so you can get access to your favourite content through one interface.
Virgin deals support multi-room viewing too. Up to five TiVo boxes can be added to your package, so you can watch different live broadcasts in multiple rooms and stream recordings from another box.
As well as TiVo, Virgin customers get the free TV Anywhere app. With this you can watch 100 channels live on compatible tablets, laptops or smartphones. TV Anywhere works away from the home too, and supports up to two registered devices at once. When connected to your home network TV Anywhere can also be used as a smart remote for the TiVo box.
Virgin TV packages
Virgin offers a variety of TV bundles to suit different requirements and budgets. Each bundle includes a TiVo box and access to catch-up and on-demand services. You can also choose to pick up Virgin TV in a triple play or quad play bundle with broadband, phone and even mobile service.
Player TV
A budget package which gives you Freeview channels plus a 500GB TiVo box. Only available when purchased with Virgin broadband.
Mix TV
This package adds a selection of popular premium channels, including Sky 1, Fox, MTV and Cartoon Network. Includes a 500GB TiVo box. Over 150 channels in total.
Fun TV
Everything included with Mix TV, plus more kids and documentary channels including Nickelodeon, Discovery and Animal Planet. 500GB TiVo box.
Full House TV
More than 245 channels, with the likes of Disney Channel, BT Sport and Eurosport in addition to the channels included in previous bundles. 50 channels in HD. 500GB TiVo box.
Virgin TV package extras
Each of the Virgin deals can be purchased as-is, however you can also choose to customise the bundles with flexible extra packages. Each of these add-ons can be removed with just 30 days notice and without impacting your main TV contract.
Sky Sports
Adds Sky Sports channels - Sky Sports 1, 2, 3, 4 and 5, Sky Sports 1, Sky Sports News HQ and Sky Sports HD.
BT Sport
Boost your sports line-up with BT Sport 1, BT Sport 2, BT Sport Europe and ESPN.
Sky Cinema
Get 11 Sky Cinema channels - Sky Cinema Premiere, Sky Cinema Hits, Sky Cinema Drama & Romance, Sky Cinema Greats, Sky Cinema Family, Sky Cinema Crime & Thriller, Sky Cinema Comedy, Sky Cinema Sci Fi & Horror, Sky Cinema Action & Adventure, Sky Cinema Select and Sky Cinema Disney.
Asian Mela Collection
An Asian channel bundle add-on which includes Zee TV, Sony MAX, Sony TV Asia, Star Gold, Star Plus, Star Life OK, ARY Digital, B4U Movies and NDTV Good Times.
How do I join Virgin Media?
The first step to getting a Virgin package is always checking availability in your area. As we said above, Virgin is not available to every home across the country so enter your postcode into the postcode checker on our comparison table to see if you could get Virgin.
Once that's done, it's a case of finding a package that suits. Use the filters on the left side of our comparison table to add or remove features from the selection, and then sort the filtered choices using the table headings.
When you've identified the right deal, click Go! This will take you to the Virgin Media page, where you'll run through some additional checks. Virgin will ask for some details to confirm availability and make sure you can get all the features you want. After that, follow the process to enter personal information and payment details.
Once your order is registered you'll be contacted by Virgin to confirm and to set a date for the engineer visit. Remember, the engineer will need to get access to your home to set up the equipment and test your line. Before they arrive you should also receive the Virgin TiVo box and Virgin SuperHub router in the post. If at any time you run into problems or need to make changes, call up and speak to Virgin's support team.